Delaware students try to sweeten day for hospital staffers amid latest COVID spike
Nurse Melva Lane manages a non-COVID-19 unit at Wilmington Hospital but all the beds in her unit and many others are occupied.
That's because yet another spike in coronavirus cases across the state has stressed the hospital's capacity. The surge has led ChristianaCare and other hospitals in Delaware, including Beebe Healthcare in Sussex County, to suspend non-urgent surgeries.
"Each unit is overwhelmed full to capacity,'' Lane said Friday outside the main entrance. "The caregivers are tired, they're working hard and it is disheartening. But we're certainly grateful to be here."
Lane was taking a quick break to discuss the bitter situation for a sweeter reason. She and other unit leaders were picking up a dozen fat chocolate chip cookies delivered by culinary arts students from Delcastle Technical High School. The students delivered 12,000 of the sugar bombs to ChristianaCare facilities statewide Friday.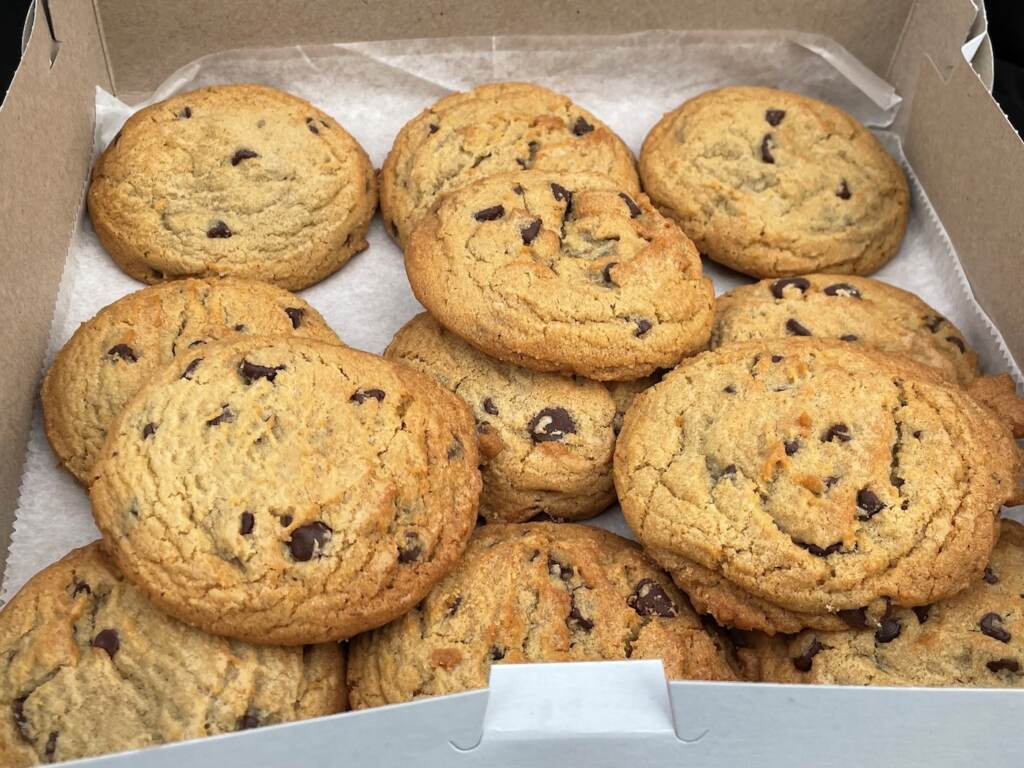 Lane snuck a big bite out of one and pronounced it "delicious" before rushing the box up to her waiting crew.
"We all get to fight over the cookies. They'll be so excited,'' she said. "Any types of tokens of appreciation are certainly appreciated. Just makes our day that much better."
The latest explosion in cases and hospitalizations is Delaware's second-highest during the pandemic and mirrors what is happening across the United States with the holidays and winter weather approaching.
As of Thursday, the weekly average for new daily cases was 573, and 318 patients were in hospitals. Both figures are more than double the count of a month ago.
Dr. Ken Silverstein, ChristianaCare's chief physician executive, says staffers are weary but remain determined to treat patients with and without the virus more than 21 months since Delaware's first case was confirmed.
He said the COVID-19 "surge has been combined with what was already a high demand for hospital services that's actually unrelated to COVID, and it's just creating extraordinarily high volume of patients who need hospital and emergency care."
While surgeries for non-urgent matters such as, for example, knee replacements, are suspended for now, "we will do anything we can, whatever we can to ensure that we're delivering the highest level of safe care,'' Silverstein said.
Beebe spokesman Ryan Marshall echoed Silverstein in urging residents statewide to get vaccinated or a booster shot if they are eligible. He stressed that the shots are free of charge and widely available through pharmacies, clinics and private providers.
"The vaccines are effective in preventing serious illness and death,'' Marshall said. "Getting vaccinated is the most important thing you can do to protect yourself and others."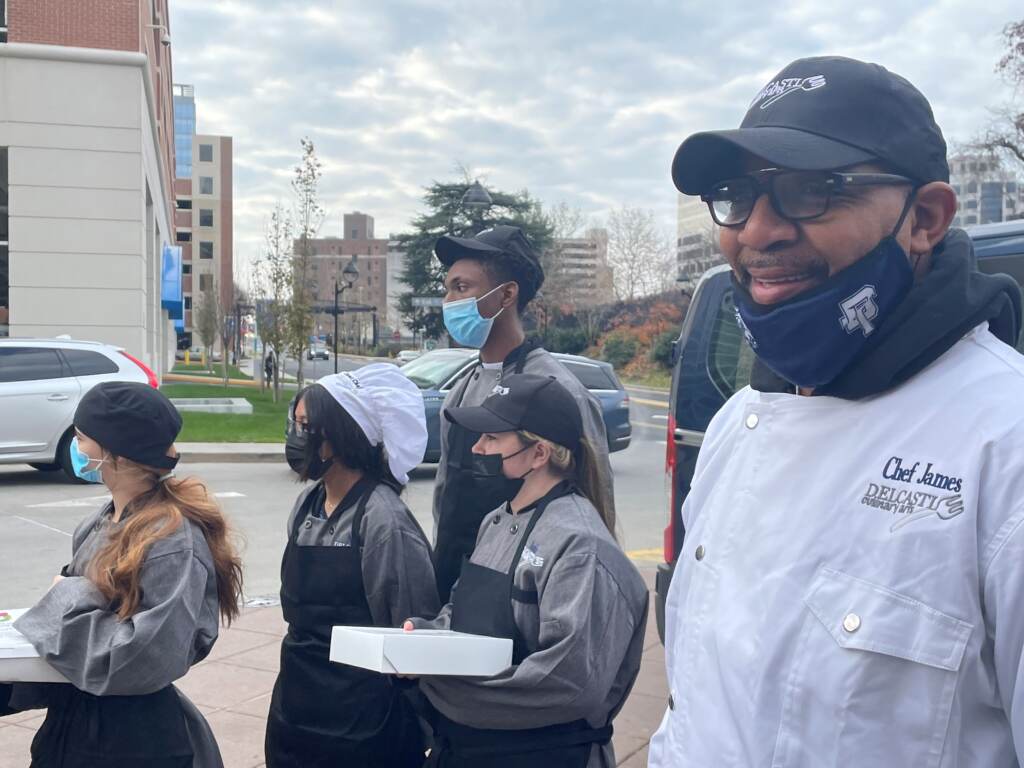 Currently, nearly 87% of all Delaware adults are at least partly vaccinated, but figures for young adults and minors are much lower. Fewer than 60% of adults ages 18 to 34, and youngsters ages 12 to 17 have received at least one shot. For children ages 5 to 11, the rate is 17%.
In the meantime, Delcastle teacher Gary James said his students decided to pay homage to caregivers. Some stayed up overnight to bake.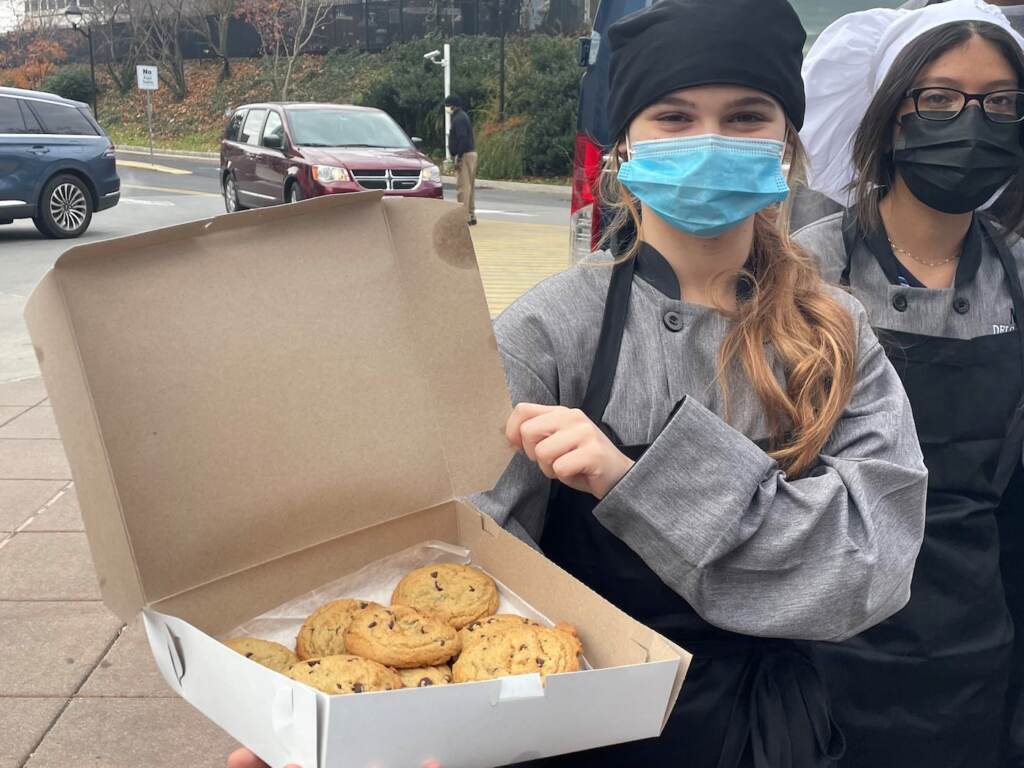 "We just wanted to relieve some of that stress, letting them know that we do care. We understand what you're going through,'' James said. "And if it can soften the blow a little bit for you, we would like to be a part of that."
Eleventh grader Toni Barber has a simple goal.
"I don't like seeing people hurt," she said. "But if I can bring a little joy to their day, then we'll do that."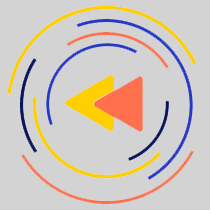 Saturdays just got more interesting.
WHYY is your source for fact-based, in-depth journalism and information. As a nonprofit organization, we rely on financial support from readers like you. Please give today.