Delaware sees second steepest spike in COVID-19 since pandemic began
The latest surge has led Gov. Carney to schedule his first coronavirus briefing in more than two months for this afternoon.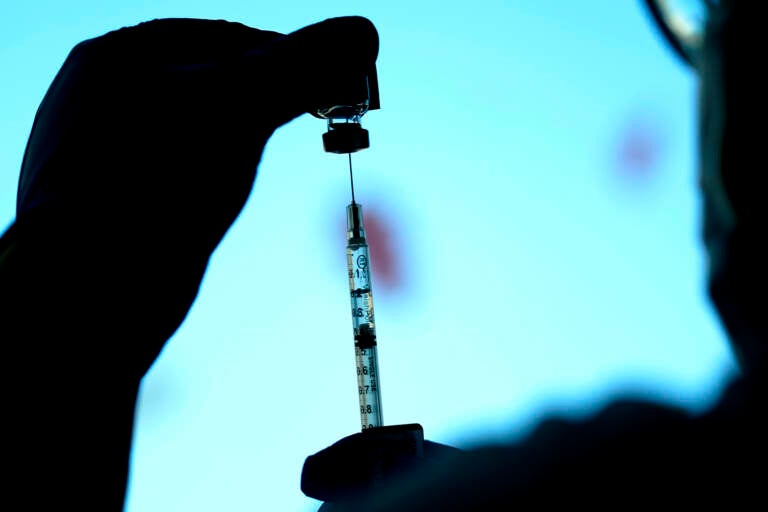 COVID-19 is on yet another tear through Delaware and hospitalizations are soaring in the second steepest surge of the pandemic.
The sharp increase comes less than two weeks after Thanksgiving, and with the approach of winter and the holidays, Gov. John Carney held his first coronavirus briefing in more than two months on Tuesday.
Carney used the occasion to urge everyone to get vaccinated if they have not done so yet, and to get booster shots when they are eligible. He said he was not going to issue a mask mandate like he did earlier in the pandemic — one that is still in effect at schools and government buildings —  but urged people to wear them in stores, restaurants and other indoor gatherings.
The virtual session was Carney's first briefing since late September, when the state was also experiencing a spike, though not as severe as the current one. Carney's weekly virtual sessions, which started soon after the first cases hit Delaware in March 2020, ended in late June when the virus was on the wane, with fewer than 20 cases a day, and all restrictions on indoor gatherings were lifted.
The latest wave has seen the weekly average of new daily cases more than double since Nov. 5 — from 234 to 571. The same is true of hospitalizations, which rose from 132 on Nov. 13 to 296 on Tuesday.
On average, one patient has died every day in the last month, raising the total number of coronavirus-related deaths to 2,202 over the last 21 months.
Beyond the sheer numbers, though, the governor and health officials are concerned that the toll might keep escalating through the winter months when more time will be spent indoors. Carney is especially concerned about the impact on hospitals. He noted that when the number of inpatients peaked at 474 last January, hospitals had greatly reduced their services and elective surgeries to accommodate treatment of COVID-19 patients.
"We also had sectors of our economy closed down," Carney said. "And fewer people going into the hospital."
Carney and Division of Public Health Director Dr. Karyl Rattay highlighted the current situation to remind people to get fully vaccinated and for all adults to get a booster shot as soon as they are eligible.
Those eligible to get a COVID-19 booster dose include all adults who got the two-shot Pfizer or Moderna vaccine at least six months ago or the one-dose Johnson & Johnson vaccine at least two months ago, she said.
"Being able to stop these hospitalizations and getting us out of the pandemic surge, the roller coaster we are in, is going to require more people getting vaccinated and more people getting boosted,'' Rattay said. "None of this is rocket science but it's time to double down. Now is the time to do it."
Rattay also stressed that the current spike is a surge of the delta variant and that the new omicron variant, while expected here soon, has not yet been detected in sampling of positive cases.
'We're not doing well with boosters'
Last January, with vaccinations only just starting, the weekly daily case average peaked at 844.
But the September surge and the current spike are coming as vaccinations continue ticking upward. Nearly 86% of adults and 27% of minors have received at least one dose of a vaccine, according to state data. Of the 551,700 people who are fully vaccinated, about 162,500 have also received a booster shot, state statistics show.
That's not enough, Carney said. "We're not doing well with boosters,'' he said.
The governor, who is 65, noted that he got his booster shot last month to give him "extra protection."
Public health spokeswoman Sharon Smith stressed that the "vast majority of new cases and hospitalizations are among those who are unvaccinated or partially vaccinated."
Smith said local and federal public health officials have "noted that the current vaccines' effectiveness does appear to wane over time.''
Rattay also highlighted the fact that case rates are highest and vaccination rates lowest in predominantly Republican western Sussex County. Carney, a second-term Democrat, said he believes there is a political motive to some of the resisters, but said that only puts them and their friends and family in danger of infection and possibly serious illness or death.
"People are citing misinformation, bad information, and maybe sometimes it's just an excuse not to do what's recommended,'' Carney said. "We're going to continue trying to find a way to get people to do the right thing."
Toll on the fully vaccinated keeps rising
Smith said only 1.4% of fully vaccinated people have become infected with COVID-19 since inoculations began a year ago. But that represents 7,633 people who took the steps to get inoculated and still got infected. Of those people, 127 needed hospitalization, and 98 died.
The state has just begun tracking infections of people who have received a booster shot, but said no data is yet available to share with the public.
Last week's numbers showed the increasing toll on fully vaccinated Delawareans. Of the 2,306 reported cases in the week that ended Nov. 28, 639 of the cases were in fully vaccinated people. That's nearly 100 a day. Of those fully vaccinated residents, 23 needed inpatient treatment and two died.
University of Delaware professor Jennifer Horney, an epidemiologist, stressed that vaccinations were never intended to provide "sterilizing immunity" but still provide the best chance to avoid serious illness and death if someone does contract the coronavirus.
"Having a breakthrough case will happen to some percent of people who are vaccinated," Horney said. "But if people don't end up in the hospital or dying, then that is a victory."
Horney seconded Carney's message about vaccinations and boosters and said people should take extra precautions to protect others, especially those who have immunodeficiency or other chronic health conditions, during the holidays.
"This is a tough time because we're about three weeks out from Christmas," she said. "It's really important to message how much safer it is to be in a fully vaccinated gathering."
She suggested that families assess who is vaccinated and boosted, and who is not, when preparing gatherings. She stressed social distancing and even mask-wearing to protect those who are not vaccinated, or to perhaps suggest they don't join the party in person.
"I do think it's hard because a lot of people did get out of the habit of indoor masking," she said. "We really do need to go back to that in the places that have left it."
She also said it's never too late to persuade the reluctant or resistant to get vaccinated or take other measures to avoid getting infected.
"Almost all the research says that people will take protective actions if they're told by their friends and their family than if they're told by an authority,'' she said.
"So if friends and family are saying, 'Look, we can't include you in these gatherings unless you get vaccinated,' it's just another pressure point for people."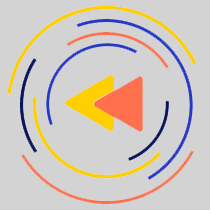 Saturdays just got more interesting.
WHYY is your source for fact-based, in-depth journalism and information. As a nonprofit organization, we rely on financial support from readers like you. Please give today.