It's primary day in N.J. Here's what you need to know
It's primary day in New Jersey. Unlike last year, when the pandemic prompted a mostly mail-in election, most voters will be casting their ballots in person. Polls across the state are open from 6 a.m. and close at 8 p.m.
For more information on how to vote, check out our primary primer here.
All 120 seats in the New Jersey Legislature are up for grabs, including one senator and two assembly people for each of the state's 40 legislative districts.
Most eyes watching those legislative races will be on who will succeed North Jersey Democrat Loretta Weinberg in the state Senate. Weinberg, the Senate majority leader, is not seeking re-election. The primary matchup is between Assembly Democrats Valerie Vainieri Huttle and Gordon Johnson.
Other local primaries to watch include the Camden mayor's race, where Gov. Phil Murphy recently endorsed Vic Carstarphen, who is now serving as the city's interim mayor after Frank Moran suddenly resigned the post earlier this year. Three candidates are challenging Carstarphen, who is backed by the South Jersey Democratic Party machine led by powerbroker George Norcross. The candidates each hope they can be among the first in decades to buck the trend of losing to candidates who get the "party line" on the ballot.
Statewide, four Republicans are vying for the opportunity to take on Democratic incumbent Murphy in November: former Assemblyman Jack Ciattarelli, of Hillsborough; engineer Hirsh Singh, of Linwood; church pastor and former real estate developer Phil Rizzo, of Harding; and Brian Levine, a former Somerset County Freeholder and mayor of Franklin Township. Here's our primer on the candidates in that race.
Murphy is running unopposed in the Democratic primary. He will attempt to do something no Democrat has done since 1977: win re-election. Former Gov. Brendan Byrne was eventually re-elected, but not without facing a very crowded primary.
The primary will be a sign of how competitive the general election will be, according to Republican strategist Michael DuHaime.
"Jack Ciattarelli seems to be running as the most, if you will, mainstream conservative," he said, "kind of in the mold of previous Republicans who have won statewide. And then you have multiple candidates who are trying to kind of run as kind of mini-Trumps."
Ciattarelli has long been considered the frontrunner based on the support he has received from state GOP leaders and the money he has raised. He is positioning himself as a "New Jersey Republican" and has been guarded in his support for former President Donald Trump, having called him a "charlatan" during his first presidential campaign and later saying that he supports his policies.
Singh has waged a spirited battle against Ciattarelli. He is positioning himself as "100% pro-Trump."
Rizzo, a former real estate developer and Hoboken-based church pastor, has also positioned himself as a pro-Trump candidate.
Levine is not focusing on Trump, opting instead to focus on fiscal issues for his campaign.
While running as a strong Trump supporter can be helpful during the primary, DuHaime warns that it could be a liability in the general election given Trump's unpopularity in the state.
"Donald Trump was not successful in New Jersey for 2016 or 2020 and certainly 2018 was a terrible year on the congressional level, much to do with a rejection of Donald Trump," he said.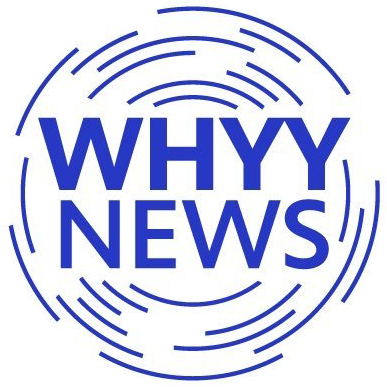 Get daily updates from WHYY News!