Camden mayor's race pits 3 challengers against the Democratic machine
Camden voters choose the next mayor Tuesday. The question: Can any of the challengers be the first in decades to beat the Democratic machine's candidate?
Two weeks before the June 8 primary, Camden mayoral candidate Elton Custis told his campaign manager not to put up any more signs until the week of the election.
"Our lawn signs have all disappeared," he said.
Another mayoral candidate, Luis Quinones, answers his cellphone less these days, because of anonymous threats he's received.
Campaigning with her three children in tow at a Centerville playground, a third mayoral candidate, Felisha Reyes-Morton, told them, "When Mommy's mayor, she's going to make sure the grass is mowed more often."
The interim mayor and party-backed candidate for the permanent job, Vic Carstarphen, told WHYY News at a campaign event that he would grant an interview and then did not respond to multiple requests to schedule it.
Welcome to the Democratic mayoral primary race in Camden, where a question looms: Can any of the three challengers be the first in decades to beat the party machine's candidate?
With few Republicans in the city, nearly all registered voters are Democrats or Independents, imbuing the primary with great importance. The system is weighted in favor of the party's choice of candidate, who is often the incumbent or a current officeholder, and almost always designated early. Challengers scramble to distinguish themselves in the run-up between the April petition deadline and the primary, and are often placed many columns away from the party candidate in what has been referred to as "ballot Siberia."
This year, the Democratic Party, led by South Jersey power broker George Norcross, installed its mayoral candidate ahead of the primary after Frank Moran resigned the post.
Carstarphen, a first-term councilman and former Camden High basketball star and coach, was named interim mayor on May 11 by City Council, after receiving the swift backing of party leaders.
Rutgers University public policy professor Stephen Danley said the move gave Carstarphen, a senior associate at an accounting firm in Cherry Hill, an immediate leg-up on the competition.
"Running someone as an incumbent is the party's way of maintaining an advantage … of giving them credibility and letting them claim something they've accomplished that other people haven't," said Danley.
Custis said the voter confusion caused by that appointment is even more problematic for challengers like him. He estimated that half the residents he meets on the campaign trail don't know there is a primary, with some of them wondering why there would be an election in light of Carstarphen's becoming the interim mayor.
Custis sighs. "'If you didn't vote,'" he said he tells them, "'how did you get a new mayor?"
Longtime resident and former Camden School Advisory Board member Jose Delgado likened the race to "an intramural Democratic league. And then there are these two other teams from other schools that want to play, but nobody pays attention to them."
Delgado, who came within 700 votes of beating then-party nominee Dana Redd in the 1990 mayoral primary, said he will be shocked if any of the challengers prevail.
"Everybody thinks it's an open selection process," said Delgado. "No, it's not. George Norcross has selected Vic to be the mayor, and before the polls open he's got thousands of votes in his pocket, he has an organization, and there's money coming in from all over the place." Multiple mailers, a torrent of phone calls to voters, and radio advertising trumpeting Carstarphen's candidacy attest to the latter.
Nonetheless, Custis is hopeful. A substance use counselor in his first term on Camden's School Advisory Board, he won that seat in 2019 with roughly 2,200 votes, becoming the first challenger to prevail over the Democratic machine candidates in an election in many years. That fact may have contributed to city activists recruiting Custis to run for mayor this year.
He is the only one of the three challengers to run with a slate of three City Council candidates — but was frustrated when his request to be bracketed with them on the ballot was denied by the county election board on the grounds that he did not send an official request or align himself with candidates for every countywide position.
Reyes-Morton is running against a machine that she was part of until recently. She was appointed to Camden's City Council by the Democratic Party to fill a vacancy in February 2019, just a few months ahead of a primary. A close friend of Moran, Reyes-Morton balked at the quick choice of Carstarphen to become interim mayor.
The day after Moran resigned, Reyes-Morton said, a Democratic Party operative called her and asked that she endorse Carstarphen, which she said she found upsetting because the Democratic Committee is supposed to choose a candidate first.
Reyes-Morton had bucked the party recently by abstaining from a vote in City Council that would have paved the way for an eventual move of Camden's city finance department to Camden County control, a decision she said she felt was being made without enough information or input from the community. Carstarphen voted to approve it. The state later blocked the move as a potential overreach.
Reyes-Morton said that in a subsequent call with Norcross, she told him Carstarphen was being chosen too quickly, and without input from the community. She said he responded that the process isn't supposed to include the community.
"I said, 'Yes, it does, it comprises the Democratic Committee, which is men and women from the city.'"
According to Reyes-Morton, Norcross said of her candidacy for mayor, "We're not going to be friends anymore if you decide to do that."
"Friends … really?" she told him. "I'm going to represent my people."
Through a representative, Norcross declined to comment on the call with Reyes-Morton.
Of the candidates, Quinones, a city Spanish teacher for about two decades, is the newest to politics. Like Custis, he opposes the slated closures of three public schools in the city this June and is upset by what both believe is the damage done to public education in the city in recent years. Since the state took over the school system in 2013, eight traditional public schools have closed as charter and renaissance schools proliferated.
"They are destroying public schools, little by little," he said.
On a recent afternoon, Quinones was met at a campaign event at Von Nieda Park by a contingent of former students who sang his praises. Like Reyes-Morton, Quinones was close to Moran and believes he was forced from office by the Democratic machine because Moran "didn't want to be a puppet any more." If Quinones doesn't prevail, he said he would run again — and that he wants to "transform" the city.
The three challengers use similar language in criticizing a machine they feel isn't inclusive, but is politically powerful and seen as potentially even frightening.
When on May 18 two bullets were fired into the home of one of Custis' council candidates, Hector Rojas, both he and Custis issued statements suggesting possible political "intimidation." Last week, the Camden County police said they believe the shots were stray bullets from a gunfight a block away.
Custis said he has received "a lot of secret support" from people who align themselves publicly with the machine but are afraid of repercussions should they be seen as supporting a challenge to Carstarphen.
Gov. Phil Murphy, up for reelection this year, may belong to that group. Elected in 2017, he infuriated Norcross when a task force Murphy convened investigated possible abuse of corporate tax breaks given out by the state's Economic Development Authority and several of the companies involved were based in Camden and linked to Norcross.
The feud was so fiery that in May 2019, then-Mayor Moran declared Murphy to be unwelcome in Camden. At the same time, Murphy has been in frequent contact with anti-machine activists about issues in the city.
But lately, Murphy appears to be seeking a détente with Norcross. In February, Cooper Health System, with Norcross the chairman of its board, received $4.59 million in tax breaks that were delayed by the investigation.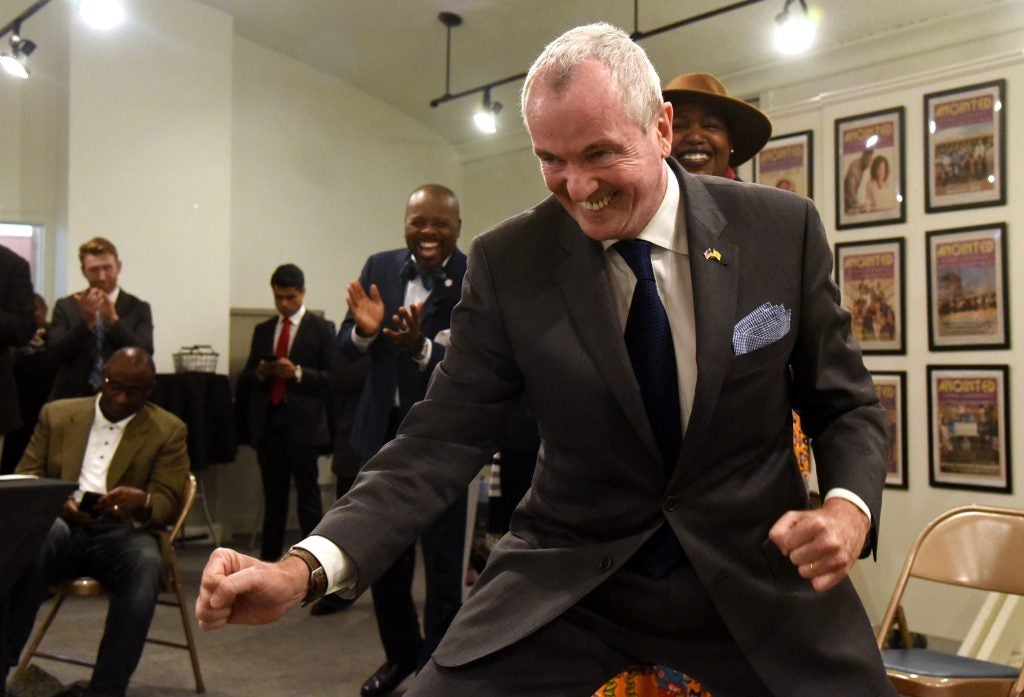 Even though a Murphy adviser expressed concern to public school advocates and parents in Camden about the school closures, and current New Jersey Education Commissioner Angelica Allen-McMillan met with Camden Education Association president and public school advocate Keith Benson, she has not intervened to keep the schools open. Norcross is a strong proponent of the renaissance schools that have proliferated as public ones are shuttered.
Custis said he has had conversations with Murphy and was not "upset" about the governor not supporting him publicly. The lack of a Murphy endorsement for Carstarphen thus far "says that he's watching this race very closely. I appreciate that he is taking his time and really looking into the candidates," Custis said last week.
Murphy's indecision over whether to hew to the South Jersey Democratic machine or remain true to the progressives he's befriended in the city was evident Tuesday, when he appeared in Camden to mark the first day of a new statewide mandate for police to wear body cameras.
When asked whether he would be endorsing a candidate for mayor, Murphy said that he "would suspect something was likely forthcoming," and added, "I just think Vic is doing an outstanding job."
On the "Camden County Dems" Twitter feed, a photograph went up of Murphy shaking hands with Carstarphen, with the message, "Governor @PhilMurphyNJ endorses Mayor Vic Carstarphen in the June 8th Primary Election!"
This was just deleted pic.twitter.com/T7Prbz2UNo

— Matt Friedman (@MattFriedmanNJ) June 1, 2021
That Twitter post was quickly deleted. The same picture appeared on the Camden County Democrats' Instagram page — minus the mention of an endorsement.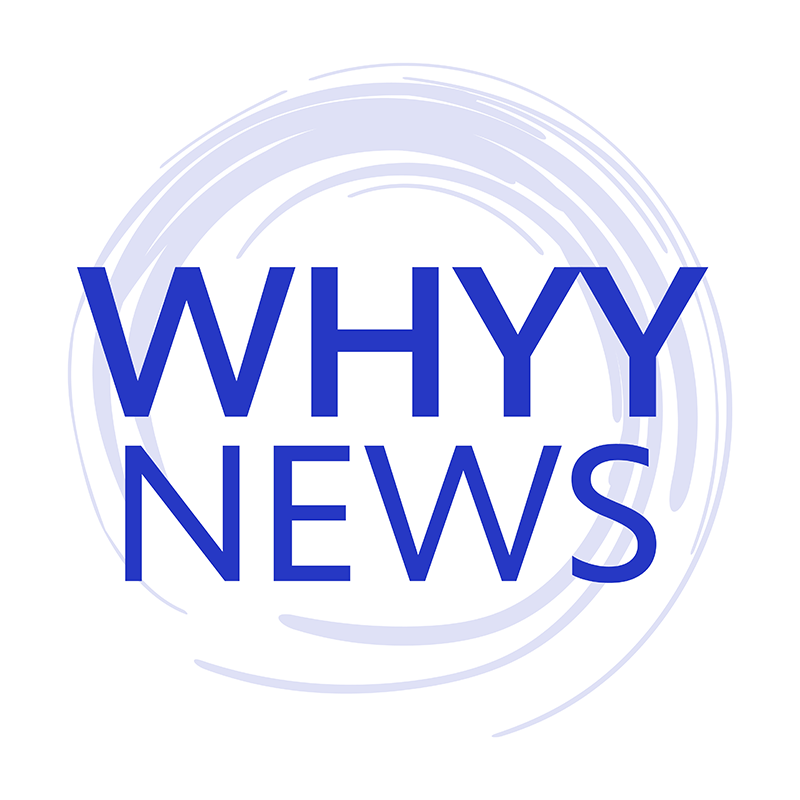 Get daily updates from WHYY News!
WHYY is your source for fact-based, in-depth journalism and information. As a nonprofit organization, we rely on financial support from readers like you. Please give today.