Moran suddenly resigned as Camden's mayor. Here's who wants to replace him
The South Jersey Democratic machine has already picked its candidate to replace Moran, which has inspired other candidates who want to buck the status quo.
Listen
4:09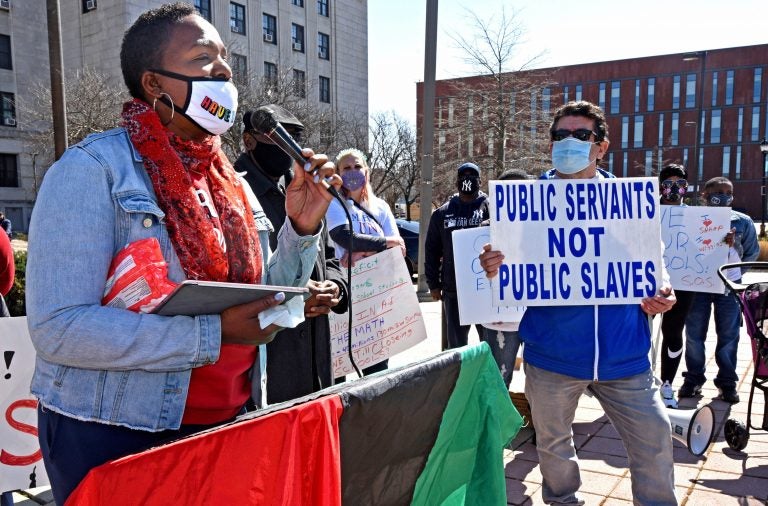 Updated: 12 p.m.
—
The news that Camden Mayor Frank Moran was stepping down eight months before the end of his term — and the quick anointing of a successor by the South Jersey Democratic Party machine — stunned many members of a community that is fairly shock-proof.
Resident and activist Ronsha Dickerson read about it in a newspaper article.
"That's huge. Most cities that have any sense, a mayor would address their residents or their constituents and say, 'I'm holding a press conference. I have a major announcement to make,'" she said.
Dickerson said she immediately went into organizing mode, contacting other activists to strategize and select candidates for the mayoral and council races.
Hours after the first news story, local Democratic Party leaders announced their support for Councilman Vic Carstarphen to run for mayor in this year's election. Carstarphen, 51, a senior associate at an accounting firm in Cherry Hill known for his basketball skills as a Camden High School player and coach, had only been on council for about a year.
"That part was the gut-punch part that made me feel like we can't allow it to happen, not on our watch," Dickerson said.
After Moran leaves office on April 30, City Council President Curtis Jenkins will serve as acting mayor until the council appoints a replacement to serve out the remainder of Moran's term, which ends in January.
Meanwhile, the unexpected resignation and the speedy endorsement of a successor has now set off a race among the city's political class to fill the vacancy, even inspiring some candidates to run who said they would have otherwise stayed out of the Democratic primary.
Both announcements came at a time of controversy in Camden. In recent months, school officials announced the closure of three public schools because of budgetary concerns, which prompted families to protest. City lawmakers also considered a shared services agreement that would have turned over the city's finance department to Camden County control — a move many community activists and some politicians saw as a threat to the city's autonomy — before the state blocked the move as a potential overreach.
In fact, WHYY News spoke to three political insiders who said that Moran was forced out by the Democratic machine, led by South Jersey political powerbroker George Norcross, precisely because of his lack of enthusiasm for objectives like turning over city functions to the county. In 2019, the New Jersey Department of Community Affairs killed a Democratic plan to move Camden's code enforcement to county control. Camden's schools are already under state control, while its policing is under county auspices.
Moran, 52, mentioned the fact he is a diabetic as a factor in stepping down. He also said in his resignation letter: "During my tenure as a public servant, I have been afforded the opportunity to serve the great citizens of Camden City faithfully while maintaining my ethics and morals."
"I feel sad that he was thrown away," said Luis Quinones, a close friend of Moran who said he was moved by his resignation to run for mayor himself. "His conscience was for the people, but his hands were tied."
Quinones isn't the only candidate who would probably not have challenged Moran. Camden Councilwoman Felisha Reyes-Morton, who has also entered the race, considered Moran "a mentor." Reyes-Morton may have signaled her apparent break from the party when she abstained from the council vote on moving the finance department to the county; Carstarphen voted for the plan.
Another mayoral candidate, Elton Custis, is the only current school board member to openly oppose the public school closures, even participating in protests.
Neither Moran nor Carstarphen responded to multiple requests for an interview.
Longtime City Councilman Angel Fuentes, a member of the Democratic City Committee, said Carstarphen is a good choice for mayor because "he understands the complexities of the city, has a great background in finance, teamwork and a strong work ethic, and knows how to negotiate and get things done for the city of Camden."
Stephen Danley, an associate professor of Public Policy and Administration at Rutgers-Camden, said the furor over Moran's resignation and the number of candidates on the ballot — five candidates filed nomination petitions by Monday's deadline — are signs that political power may be shifting in a city long dominated by the local Democratic organization.
"It's a major win for progressives that there's enough sunlight that the Democratic Party can't get away with appointing a mayor without a contested election, which has been the modus operandi for decades," he said.
WHYY News spoke to four of the five candidates about why they are running for mayor:
Elton Custis
Elton Custis, a 38-year old substance use counselor, thought about whether to run for mayor during his daily walks up and back across the Ben Franklin Bridge at daybreak.
"Up here, I've been able to clear my mind and get focused for each day," he said, on a recent morning.
Custis, born and raised in Camden and currently living in the Parkside neighborhood, is no stranger to political campaigns. He ran for City Council in 2001 and mayor in 2009, and in 2019 he became the first challenger in two decades to beat a candidate backed by the South Jersey Democratic political machine when he won a school board election with over 2,000 votes.
Custis called his two years on that board "amazing."
"People I thought I wouldn't be able to work with have been accepting of me," he said.
Still, Custis was openly critical of Superintendent Katrina McCombs' decision to close several public schools, even attending rallies to save them.
"Protesting was part of my decision to stand with the community," he said. "I'm for all school types and all of us having a choice. When you close public schools, you're taking away choice."
McCombs' decision, said Custis, stressed parents who would then be forced to send their children to charter or Renaissance schools, or other public schools much farther away.
"They didn't want to go miles away from their schools, because of unsafe corridors in the city," Custis said. "People feel safe in their own parts of the community."
Custis also sees gentrification as a major issue in the city, saying that Camden residents "are being pushed out of our own community."
Custis is inspired by Newark Mayor Ras Baraka, who, he said, "gives all residents a seat at the table."
"I'm running because the community wants a leader who fights for them, who stays up late to work for them … You can't hide in a building, the residents need to see you, trust you, and believe in you."
Luis Quinones
Luis Quinones, a 54-year old Spanish teacher from North Camden and a single father of two adult sons, was born in Puerto Rico and has been a Camden resident and teacher in the city for over 20 years. He is currently on the faculty of Pride Academy. He said what drove him to run was the way he thinks people in Camden were devalued, especially in regard to education.
Quinones found the recently announced closures of several public schools in the city particularly upsetting.
"They don't care about the students' futures," he said. "It's all about the public money."
Quinones said he is also rankled by companies that took more than $1 billion in tax breaks to come to Camden, but have hired very few city residents. For example, he called Holtec International a "very racist" company that "doesn't care about the people;" the company's CEO came under fire in 2018 when he made disparaging comments about the city residents' work ethic.
People in Camden "are afraid to speak up because of fear of retaliation" from a political machine, said Quinones, that "does things behind closed doors."
Quinones said he intends to be inclusive in his bid for mayor. "My campaign is going to be the new faces of Camden," he said.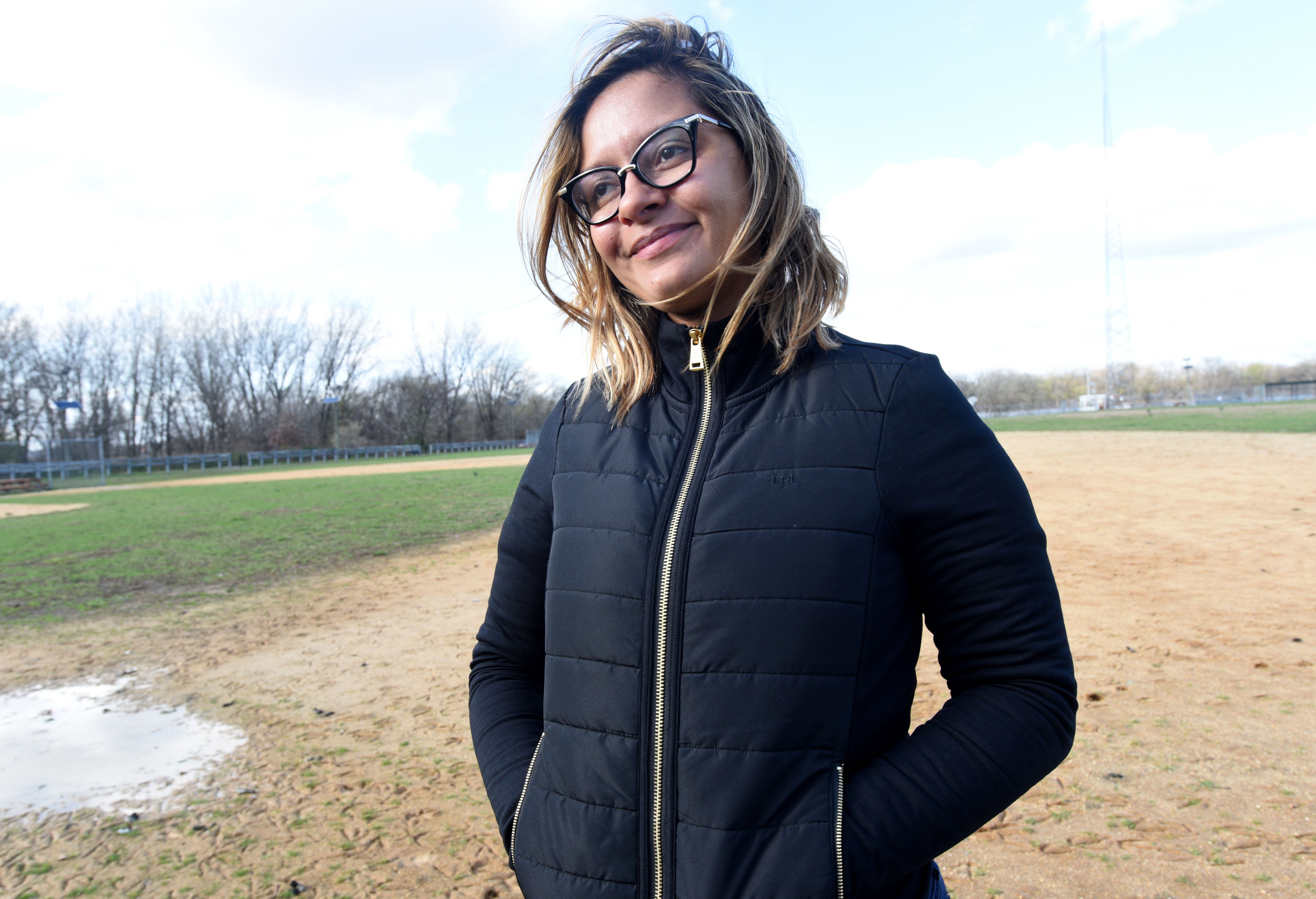 Felisha Reyes-Morton
Moran was a "mentor" to Felisha Reyes-Morton, City Councilwoman for Camden's 4th Ward.
The 32-year-old married mother of three said she was "excited" for Moran to retire after so many years in public service, but she took issue with how quickly Democratic leaders lined up support for Carstarphen.
"I do have a problem with the process," she said.
Before being appointed to City Council in 2019 to fill a vacancy, Reyes-Morton was vice president of the community group Concerned Citizens of North Camden and also served on the board of the Camden City School District. Now she works at the Camden County Juvenile Detention Facility.
When the council vacancy came up in the 4th Ward, Reyes-Morton said she and other candidates applied for the position and were interviewed by the Democratic City Committee in a competitive process.
But she said no such procedure had occurred yet when Moran resigned and Carstarphen received endorsements just hours later.
"My question was, who had these conversations? When did they have these conversations?" Reyes-Morton said. "I'm sorry, but it doesn't take 24 hours for people to have a conversation about who's going to be leading our city."
Although she called Carstarphen "great guy, a great person," Reyes-Morton said she had experience on Camden's school board while he had only a background coaching its boys basketball team.
Reyes-Morton said if she became mayor, she would work to ensure that the resources flowing into Camden were actually reaching residents. "We have to be more innovative and strategic and thoughtful about how we get these resources [to meet] our residents at their front porches," she said.
Among her top priorities would be ensuring Camden takes advantage of New Jersey's new recreational marijuana law and better using the city's public spaces, including keeping community centers open 24 hours a day so young people always had a place to go.
Theo Spencer
One of Moran's former challengers will take another shot at the top job in City Hall.
Theo Spencer, 45, who ran against Moran in the 2017 primary and lost, said he would aim to improve the effectiveness of municipal government.
"The thing that I want to do as mayor is bring administrative normalcy to the city," said Spencer. "It sounds basic, but it really covers a lot of what needs to happen to make the city functional."
For example, he said he would try to make it easier for residents to know who they had to talk to in order to pay their property taxes, a process he said can be mired in confusion. "All of these things add to an atmosphere that make the city less productive," Spencer added.
In a previous interview before he filed to run for mayor, he also criticized the role of the county government in city politics, and said the mayor should focus squarely on his or her constituents.
"The [Democratic] Party needs people who are willing to give up all of the resources and power of the city," Spencer said, but "then you're kind of hamstrung, because you're sitting in the seat where you need all those resources to actually run the city."
"Camden is basically like the county's waste basket," he added. "Any program or service the county does not want to do, they can stick it in Camden."
Spencer, who is "pretty much" a lifelong Camden resident, is vice president of software engineering at a bank. He previously served on the Camden School Board and also unsuccessfully ran for City Council.
Carstarphen's rise to mayoral favorite was "a very quick ascension," Spencer said, adding that the political maneuvering around Moran's resignation was "a very, very orchestrated charade."
His pitch to voters is that he'll make decisions independently without the influence of top officials in the local Democratic Party.
"The way that we're going, we're not going to have a city," Spencer said. "This is basically like apartheid at this point. You've got a small group of people who don't even live inside the city making these decisions."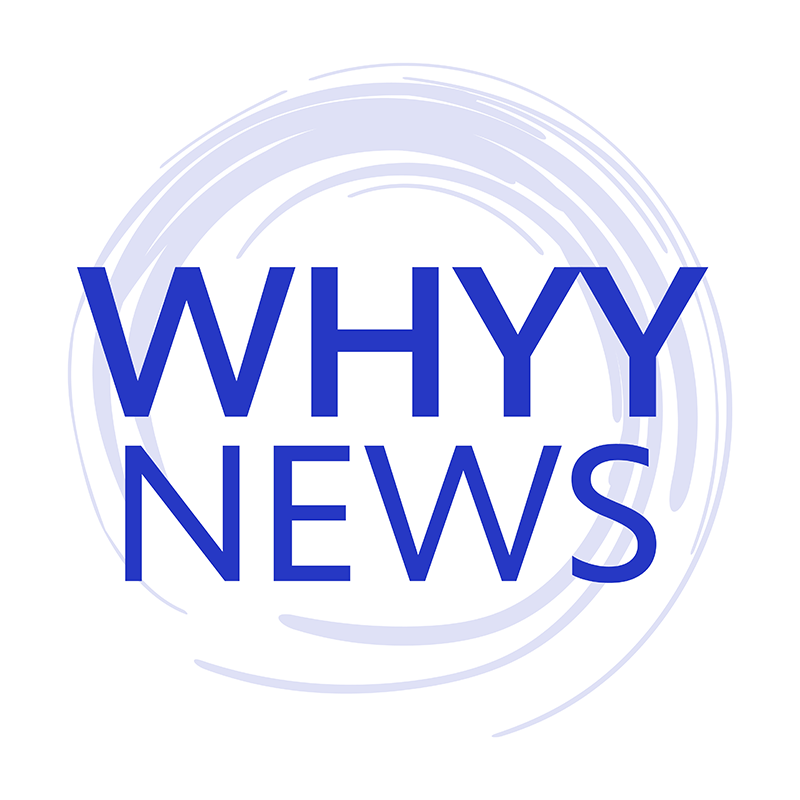 Get daily updates from WHYY News!
WHYY is your source for fact-based, in-depth journalism and information. As a nonprofit organization, we rely on financial support from readers like you. Please give today.