Recreational marijuana is legal in N.J. What happens now?
Many aspects, from the legal market to the implications for policing to the expungement of past convictions, remain hazy. Here's what we know.
Listen
4:15
Updated: March 25, 2021
—
Recreational marijuana is finally legal in the Garden State.
After a failed bid to pass recreational marijuana in the state legislature, a statewide ballot question overwhelmingly approved by voters, and then disputes over how the new system would look, Gov. Phil Murphy signed three new laws last month effectively legalizing weed for personal use.
Let me be blunt: Today, I signed historic adult-use cannabis reform bills into law – with social justice, racial justice, and economic justice leading the way.
https://t.co/jmPs8ng2eg pic.twitter.com/0b0X0aRyua

— Governor Phil Murphy (@GovMurphy) February 23, 2021
But what does that mean? Many aspects of this new paradigm — from the legal marketplace to the implications for policing to the expungement of past convictions — remain hazy.
Here's what we know and don't know yet about the state of legal cannabis in New Jersey:
The new legal industry
Possession of six ounces or less of marijuana — and using it on private property — is now decriminalized in New Jersey for people ages 21 and up. That means you can't be criminally charged for it.
So far though, it still isn't technically legal to buy or sell recreational marijuana, and won't be until state officials write regulations and award licenses to the businesses that will make up the new legal market.
Residents probably won't be able to walk into a recreational marijuana dispensary and buy cannabis until 2022, according to Dianna Houenou, incoming chair of the New Jersey Cannabis Regulatory Commission.
But she added that current medical marijuana operators, which already have the retail infrastructure in place, might be able to begin recreational sales earlier, so long as they can meet the demands of their patients first.
"The law does provide those medicinal operators a pathway to serving the broader adult-use recreational community," Houenou said.
The work is just now beginning for Houenou and other state regulators, who must decide, among other things, which cannabis products will be permitted in the state and which applicants will get licenses.
The business community is eager to jump in.
"We're ready for the new day," said Edmund DeVeaux, president of the New Jersey CannaBusiness Association.
Licenses will be available for six different sectors of the weed economy: cultivator, manufacturer, wholesaler, distributor, retailer, and delivery. There will also be licenses set aside for "microbusinesses" with 10 or fewer employees.
How social justice fits in
Murphy and many lawmakers have said their main motivation for supporting legalized recreational marijuana was social justice.
An ACLU analysis of 2018 New Jersey arrest data found that Black residents were arrested for marijuana possession at a rate 3.5 times higher than their white counterparts, despite similar rates of usage.
Advocates also wanted to ensure that the Black and Latino communities over-policed during the war on drugs would now be able to reap the benefits of the new legal marketplace.
Houenou said "equity" would "flow through" all of the decisions that the CRC would have to make, from advertising to quality control requirements to how the application process is set up and what fees might be required. (But already, the commission has fielded criticism for having no Black men on the panel and possibly failing to include a member of a national organization battling social inequality, as the law requires.)
Deveaux praised the focus on social justice. "We are going to work with the CRC in terms of helping to establish application processes with lower bars to entry, so that people from disadvantaged communities can in fact engage with this industry, which essentially was born off of their hard work over almost a century," he said.
Prioritization for licenses will be given to businesses located in areas called "impact zones," which are cities and towns that were "negatively impacted by past marijuana enterprises that contributed to higher concentrations of law enforcement activity, unemployment, and poverty," according to the new state law. Those zones have yet to be identified.
Those zones will also see a higher share of tax revenue from weed sales. Seventy percent of sales tax proceeds from recreational marijuana transactions will be sent to "impact zones" as grants, loans, and other financial aid. The remaining tax revenue, or 30%, will be used to pay for the operating costs of the commission and reimbursements for towns, counties, and the New Jersey State Police for training officers who can spot drivers impaired by drugs.
Still, Houenou is clear-eyed about how quickly the state will be able to reverse the ill effects of what Murphy previously called New Jersey's "broken and indefensible" drug laws.
"I don't expect all of the harms from the war on drugs to be erased with the first set of licenses that the commission issues. I don't expect the harms to be erased, even after three years of operating legalized cannabis in New Jersey," Houenou said.
"It's going to take time. We're talking about undoing a decades-long war on drugs, and that doesn't happen in one, two, or even three years."
Future arrests and past crimes
Perhaps the biggest impact of marijuana legalization is that it is no longer a crime to possess up to six ounces of weed — as well as up to 17 grams of hashish. Arrests for those offenses should have stopped as soon as Murphy signed the laws last month.
Police officers are no longer allowed to use the smell of raw or burnt marijuana as a "reasonable articulable suspicion" to stop or search a person or their car.
Lawmakers and Murphy also struck a last-minute deal to push recreational marijuana over the finish line by compromising on reduced penalties for underage marijuana and alcohol possession, such as written warnings and referrals to community service programs, which advocates praised.
New Jersey Attorney General Gurbir Grewal also ordered prosecutors to dismiss any pending charges for offenses that are no longer crimes under state law.
There are two other groups of people affected by the law change: those currently in the criminal justice system because of a marijuana charge and people with past pot convictions.
The state Judiciary is responsible for "vacating" guilty pleas and other convictions in cases where the person is still serving a sentence or otherwise facing consequences for the crime.
For people with past marijuana convictions, but who are no longer in the criminal justice system for those offenses, the state said it would set up an "automatic expungement" process and wipe their records clean.
But Murphy said Wednesday on his monthly call-in show "Ask Governor Murphy" that the state had still not figured out how to automatically expunge records that are not completely digitized.
"That assumes technology that would capture all of these prior convictions and that's just not the case," he said. "There are — as have been described to me — in many cases around the state pieces of paper in drawers in desks."
"This is ongoing," Murphy added. "It is not as automatic as we want it to be or it will be."
Michael Noriega, a criminal defense attorney in New Jersey, has defended scores of clients charged with low-level drug offenses, often more than once. He said expunging past criminal records for these offenses will have a "huge impact" on people whose lives have been upended by low-level drug charges.
"There are people who have been longing for the opportunity to get rid of some of these charges from their young adult lives," he said.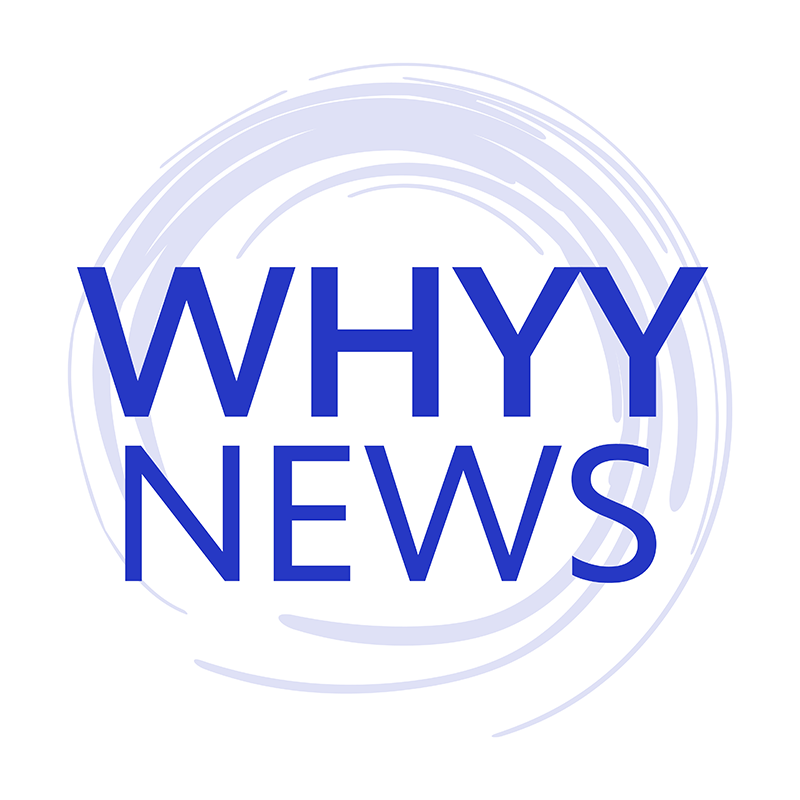 Get daily updates from WHYY News!
WHYY is your source for fact-based, in-depth journalism and information. As a nonprofit organization, we rely on financial support from readers like you. Please give today.