N.J. vetoes controversial proposal to move Camden Finance Department to county control
A step that would have put Camden's city Finance Department on track to be moved under county control has been vetoed by the New Jersey Department of Community Affairs.
On March 9, amid objections from some city residents, Camden City Council approved a resolution authorizing a study to explore moving the department under county auspices through a shared services agreement. The study was expected to take a year and cost the city up to $100,000. The Camden County Board of Commissioners approved the study on March 18.
The following day, in a letter to Camden Municipal Clerk Luis Pastoriza, New Jersey Lt. Gov. Sheila Oliver said that the agreement "potentially creates unsustainable expenses for Camden, which would only serve to burden a city struggling financially." She said while the resolution provided for the county to invoice the city each month for the study, no exact costs are mentioned.
"A more beneficial solution for Camden may be to build capacity within to facilitate its progress towards financial stability," added Oliver, who is the commissioner of the Department of Community Affairs.
Although shared service agreements are attractive in their ability to save municipalities money — whether through purchasing rock salt or police cars, or even combining school districts — none of the 566 municipalities in New Jersey have been known to turn their finances over to a county to run.
In Camden, residents have seen control of their schools ceded to the state and their police force given over to the county. In 2019, activists successfully fought a plan that would have put the city's Code Enforcement Department under county auspices. In her letter to Pastoriza, Oliver appeared to be referring to that plan when she said that "similar proposals have previously been rejected for overreaching."
The shared services proposal for the Finance Department was viewed by critics as the latest attempt by the South Jersey Democratic political machine, led by powerbroker George Norcross, to transfer city functions to the county.
Longtime Camden resident and former school board member Theo Spencer said the proposed agreement could open the door for a land grab by county Democrats. The Finance Department controls the Tax Office, and thus can control access to "certain plots of land in Camden that are very lucrative and valuable," said Spencer.
"Once any of those properties falls behind on their taxes, they'd be able to swoop in and make a tax sale with interested parties who've shown sufficient loyalty to or given money to the Democratic Party."
County Board of Commissioners Director Louis Cappelli Jr. did not respond to a request for comment.
"The board has hundreds of shared service agreements with municipalities throughout the county that provide a savings to the taxpayer," Camden County spokesperson Dan Keashen said in a statement. "From office supplies to providing 911 dispatch, we provide a variety of services that help local governments function and provide a tangible savings. That said, we respect the lieutenant governor's veto and will continue to work with towns, cities and boroughs to support and supplement services."
Property owners frustrated by the department
In the meantime, some Camden residents trying to save their properties from tax sale through lien reductions have grown increasingly desperate as their requests for help from the city Finance Department staff have gone answered weeks or months later — if at all.
Keith Cuff, 58, was given a boarded-up house in downtown Camden by a friend, unaware that over $100,000 in taxes was owed on the home. He had spoken to a Finance Department employee about a lien reduction last summer.
"They got all my paperwork and everything's done, but they're not returning my calls … I just want to save my home," Cuff said.
Carlita Smith purchased two houses in Whitman Park 12 years ago, but was finishing nursing school at the time and didn't have the money for upkeep, so the properties have been vacant. Smith, 47, owes $30,000 in taxes on one and $79,000 on the other. She said she submitted the paperwork to the city in July for lien reduction, and was told in August she was missing a bank statement and letter, which she said she sent the next day.
"I haven't heard from them since August," she said, "and I've called more than 12 times.  I feel overwhelmed and stressed out."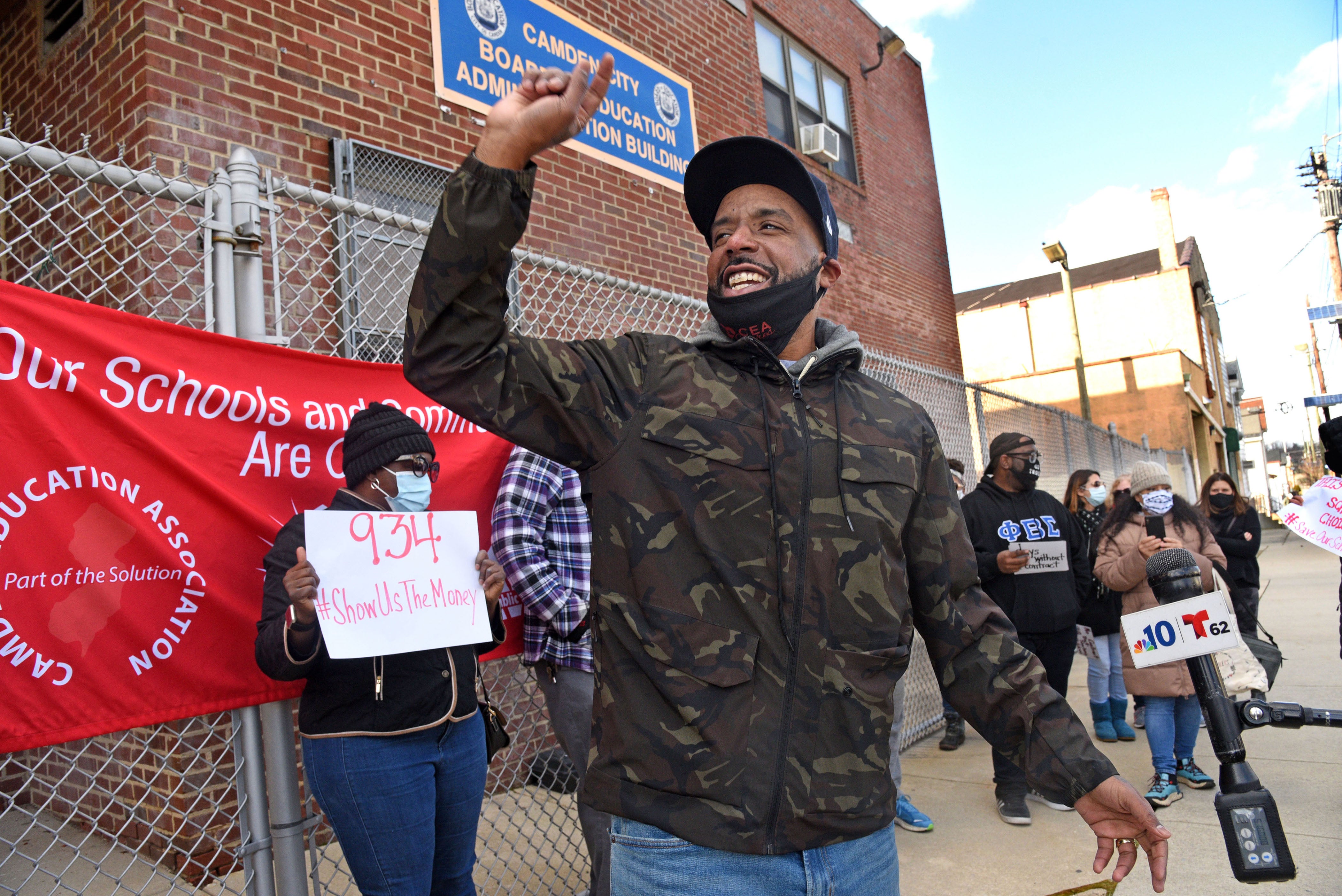 Smith, the self-described matriarch of her family, said she wants to keep these homes for herself and her relatives.
"I come from nothing," she said, "so for me to be able to accomplish buying the properties was everything."
If Cuff and Smith are unable to obtain agreements to reduce their liens, which must be approved by the City Council once their applications are complete, their houses could be put up for tax sale.
Two current Finance Department employees said those problems may stem from staffing issues, with some retiring employees not being replaced and newer ones lacking in experience. WHYY News agreed to withhold the employees' names because they feared losing their jobs.
One finance employee said, "I have people who know I work there calling me, telling me it's been almost a year, they need an answer. And sometimes I get it on both sides, the frustration of the workload and the frustration of the homeowner."
The second finance employee said that applications were not moving forward quickly and feared that some people might lose their homes due to delays.
They both said that the departmental turmoil might be deliberate, created to justify an eventual shared service agreement.
"I think it's been purposeful that they're not filling positions," said one employee, "that they want to see it struggling, to create a problem that really has an easy fix."
Camden Finance Director Johanna Conyers and Mayor Frank Moran declined to comment on the situation in the department.
"This is not the first time something like this has happened," said Spencer, the former school board member. "Camden is caught in a cycle of the county political machine essentially picking Camden's elected officials, and years later, the county will claim credit for trying to clean up the mess they created. Then, when the county performs the job the city was supposed to do, like putting your house up for tax sale, our officials can always say, 'It's the county taking your house, not us!' Our officials' incompetence is their best defense, and it happens over and over again."
'Why are we even here?'
Some Camden residents and stakeholders viewed the measure as an expensive threat to the city's autonomy with potential racial overtones.
At the March 9 City Council meeting, resident Tiffany Cobourne, who works for the Camden County Board of Social Services, was appalled at the study's price tag when she said she and her co-workers have to fight to get raises.
"It's like we might as well not be anything," she said at the council meeting. "They took over our police, they're taking over our finances, like why are we even here?"
The March 18 Camden County Board of Commissioners' meeting, where the shared services study was approved, was even more heated.
Camden Education Association president Keith Benson criticized the proposal as racially problematic because "it looks like power being shifted from Black and Latino residents into the hands of white county administrators."
Commissioner Director Cappelli responded: "To insinuate that anybody on this board is racist in any way, especially when all we are doing is helping the city itself to procure a contract that we believe will help the city … This nonsense about racism, we're not going to listen to it, Mr. Benson!"
Benson, who is Black, said it was the policy he found racist, not the commissioners.
"Cut him off, I'm done with it!" said Cappelli, who is white, and Benson's mic was muted.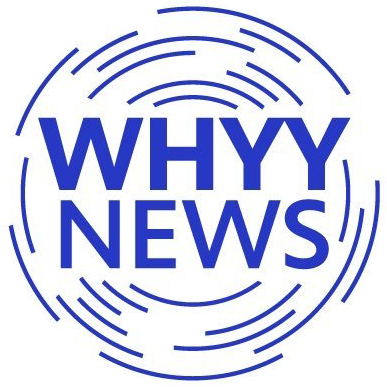 Get daily updates from WHYY News!
WHYY is your source for fact-based, in-depth journalism and information. As a nonprofit organization, we rely on financial support from readers like you. Please give today.