Occupy Cherry Hill: Unhoused people gather at upscale mall to protest lack of warming centers
Customers and employees of the Cherry Hill Mall weren't offended by the dozens of unhoused people who for two hours on Sunday afternoon occupied the courtyard in front of Macy's.
The sympathy expressed by others in the mall didn't surprise Tawanda ("Wawa") Jones, who organized the sit-in to protest the lack of day warming centers for people experiencing homelessness in Camden. Jones believes that both communities — the privileged and the less fortunate — have been unfairly stereotyped.
"For Camden, it's that the city is dangerous. For Cherry Hill, it's that they live in a bubble and don't have a clue," said Jones. "But when you put it in front of them, they wanted to know what's going on and asked, 'How can I help?'"
A 48-year-old mother of four, Jones had spent the last month caring for nearly 70 vulnerable people around the clock, offering them hot meals, help with permanent housing and employment, and connecting some to detox programs.
Until the Camden City School District reclaimed it last Friday to prepare for the return of in-person learning, Jones had been using the gym at Yorkship Family School. Jones secured two nights of lodging at a rundown community building, but by Sunday morning, her dozens of patrons had nowhere else to go.
With the temperature slated to fall below freezing on Sunday night, Jones was desperate — and frustrated with city and county officials, churches, and social service agencies who she felt weren't helping in her search for a facility.
Since the Cherry Hill Mall is designated as a county warming center, Jones believed it was the place to make a statement. Her anger was particularly directed at Camden Human Services Director and Freeholder Carmen Rodriguez, who criticized Jones' compassionate approach, saying during a February City Council meeting, "We're not here to invite the unhoused in to feel comfortable."
According to Jones, Rodriguez had not only broken her word to help, but had dissuaded others from doing so. "She literally promised we would have a place," said Jones. Rodriguez did not immediately respond to a request for comment.
At 4 p.m., Jones and her patrons arrived at the mall, which was scheduled to close at 6. She hoped that before the mall closed, she would be offered a place where the group could spend at least one more day.
A mall customer named Dominique Truitt handed Jones a $20 bill after hearing one patron tell his story. "Everyone has a right to a roof and heat," she said.
Sea Feliciano, who lives in East Camden and works at Auntie Anne's in the mall, brought the group free sodas to go with the hamburgers donated by Roselyn Gonzalez, who runs Booker's Lounge in Camden.
"This one will move mountains for other people, so we got to move mountains for her," Gonzalez said, pointing at Jones.
A mall security guard who said she was from North Camden showed Jones a rule that prohibited people from sitting on the floor. The guard did not try to enforce it. Instead, she said she hoped the group would leave rather than face possible charges of trespassing.
Some of the group spent their time at the mall napping. One person, Sarah Ann, recalled often sleeping on the steps of Evergreen Cemetery in Camden.
"It beats the graveyard and it beats living in bad housing," Sarah Ann said of her mall experience. "I'll stay here and fight with Wawa."
Social worker Judyann McCarthy was at Jones' side, negotiating with Rodriguez through text messages. The Salvation Army Kroc Center was mentioned as a possibility for Sunday night; McCarthy said Rodriguez told her that COVID-19 tests — which are not offered there, but are required to spend the night at the Kroc — would be waived. But the group would also have to leave at 6:30 the next morning. Jones was leaning toward staying in the mall by herself, even if it meant getting arrested.
In the meantime, activist Amir Khan arrived and said he had explained the situation to Derrick Green, a senior advisor to Gov. Phil Murphy. Green then talked to local officials to try to find a solution. He said his hope was to bring everyone together to find a space for the unhoused people that would "not just be where they're sleeping and waking up, but with the wraparound services they need to improve their lives."
Khan said Camden has not had a day center for homeless people in at least a year; the last one, he said, was under the auspices of Respond, Inc.
At 6 p.m, Jones agreed to bring her patrons to the Kroc Center; she also spent the night there. The state's involvement in the situation has Jones feeling hopeful.
On Monday morning, Jones told WHYY News that she was bringing the group back to the mall until a better location could be found.
Jones, who is planning to open her own shelter and call it the True Blue Warming Center, said the warmer weather on the horizon won't alter her mission.
"The long-term goal is to have a 24-hour shelter, period."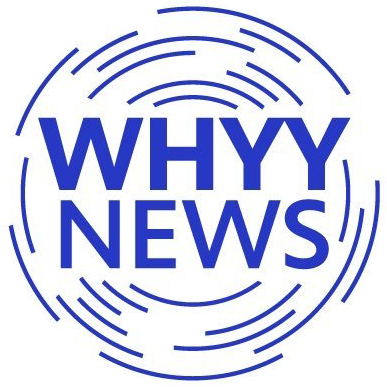 Get daily updates from WHYY News!
WHYY is your source for fact-based, in-depth journalism and information. As a nonprofit organization, we rely on financial support from readers like you. Please give today.