If you don't trust the air you breathe, keep reading
A new city advisory group needs the input of people who know what it's like to smell a tire fire outside or breathe in highway fumes day in and day out.
In Philadelphia today, your zip code determines your life expectancy. Neighborhoods just one mile apart can see average life expectancies that differ by twenty years. And this was before COVID-19.
There are a multitude of factors that play into community health: social and economic conditions, the accessibility of healthy products, like fresh and nutritious food, behavioral choices, education, and the healthcare system. Nearly all of these factors are impacted by systemic racism. For generations, policies and programs that were influenced by racial bias and outright discrimination have created the situation we find ourselves in today. Black and brown people are more likely to live in poverty and are more likely to have chronic health conditions.
The physical environment is also an important determinant of community health. Recent research has found that communities of color are more likely to be exposed to pollution and to experience significant related health impacts like asthma, low pre-term birth weight, and most recently, Covid-19.
In Philadelphia, these realities are stark. Many low-income communities and communities of color live in industrial neighborhoods or near major roadways. Some of these sources emit pollution regularly, others create risk for major hazardous events, like the tire fire in Southwest Philadelphia. For generations, Philadelphians have been sharing their experiences with toxic pollution, but for many, the situation has not changed. Our overall air quality data shows important improvements, but our local government needs bolder action to build meaningful trust with communities. We need action that delivers on our commitment to protect them from harmful environmental conditions and to invest in their communities in a way that is environmentally just.
Climate change will only worsen these conditions. In the summer, some neighborhoods, like Hunting Park, can experience temperatures that are 20 degrees higher because there are fewer trees and green spaces and more exposed asphalt and black roofs. Others, like Eastwick, have been devastated from flooding because of the way development has constricted the flow of rivers and creeks. Recent research has found correlation between where the worst impacts of climate change will be and the practice of redlining.
Understanding the long-term impacts of environmental injustice, listening to residents who are burdened, and creating new policies and investments to protect community health and wellbeing are crucial to rebuilding trust with residents and addressing our significant equity issues.
One of the best practices that has been adopted by other cities and states is looking at the cumulative impact of a community's burden. Pollutants are measured individually, but they do not exist in a vacuum. While a facility may be compliant because all of its pollutants are below a regulated threshold, we currently have no measurement or evaluation of how all of these pollutants impact an area together.
We also have not lived up to our commitment to allow for meaningful involvement in city operations when it comes to the development and ongoing monitoring of these facilities. Residents do not have the time or expertise or resources to provide complicated technical comments as part of a permitting process, and many do not even know when these opportunities arise.
For months, we've worked through questions, concerns, and challenges regarding how we can make significant changes for our communities. We are working collaboratively with members of my Civilian Environmental Advisory Committees, groups of residents, and environmental advocates who advise me directly as Chair of the Committee on the Environment, on a legislative framework for how we can change our permitting and enforcement with an understanding of cumulative impacts. We are also assessing what changes need to be made internally to city government to ensure that community engagement and transparent, accountable communication are central to this work.
In this year's budget, we secured funding for the Environmental Justice Advisory Commission, an independent, appointed body of residents that will assist the city with addressing our significant environmental justice issues. The funding will allow the Office of Sustainability to pay every member for their time, hire a full-time staff person to support the Commission, and create other programs to address community needs.
It is beyond time to center the voices and experiences of our residents in decisions that most impact their health and wellbeing. In my first meetings as a member of the U.S. Environmental Protection Agency's Local Government Advisory Committee, we heard from the Biden Administration about its commitment to a collaborative working environment that will reduce silos and allow a diverse group of partners to problem solve together. We can establish this model locally as well. Our commitment to address environmental justice is unwavering, and in our respective roles, we are looking forward to working collaboratively to achieve these goals.
As interim Chair of the Environmental Justice Working Group, I've worked closely with the Office of Sustainability to create a vision for the Commission and its work. We are now recruiting residents, especially those who have lived experience of environmental burdens, to apply for 10-15 open spots.
Please join us in this work and consider applying to the Environmental Justice Advisory Commission today.
Katherine Gilmore Richardson is currently serving her first term as an at-Large member of Philadelphia City Council. She is the Chair of the Committee on the Environment and a member of the United States Environmental Protection Agency's Local Government Advisory Committee.
Ebony Griffin is an environmental justice staff attorney at the Public Interest Law Center. She is the Interim Chair of the Office of Sustainability's Environmental Justice Working Group.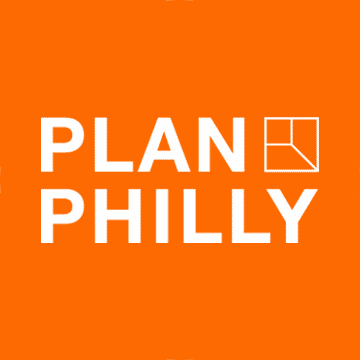 WHYY is your source for fact-based, in-depth journalism and information. As a nonprofit organization, we rely on financial support from readers like you. Please give today.