101 people have died because of traffic violence in Philadelphia. It doesn't have to be this way
Every delay in Vision Zero projects in Philly means more potential injury and death on our streets. With more funding and action, we can have safer streets.
My ears were ringing and there was just the slightest dampness on my brow when, in the corner of my eye, the driver of a large, black SUV screeched around a sharp corner onto Carlisle Street behind The Met in North Philadelphia. The car quickly disappeared behind a block of rowhouses. It was just after 11 p.m. on Sunday, the first day of Daylight Standard Time.
"Stay down!" I heard.
"What's going on?" I asked.
"They hit my people," another woman said, pointing at a body laying in the street at 15th and Ogden street.
It was easy to put together what'd just happened: The driver I'd just seen and heard pulling away had hit a woman crossing the street, then took off.
Now, a few bystanders huddled around her, asking if she was okay. "Should I call 911?" I asked. No, someone had already done that.
The victim was alive, on her back, writhing in pain, screaming for people she knew. Unbelievably, drivers continued turning onto the street where the woman lay, slowing down and creeping around her as the small crowd tried to help her.
Police arrived shortly after. An ambulance would as well.
The good news is that the victim was alive. There were several witnesses to the crash. It happened in a well-lit area just behind The Met, where there are likely security cameras that could have obtained footage of the incident, or the driver.
The bad news is this happened, continues to happen, and will continue to happen, as long as traffic violence is not prioritized and the drivers' convenience is put ahead of the safety of pedestrians.
Police estimates say there are about 40 hit and run crashes per day in Philadelphia, but it's generally impossible to know considering so many of them go unreported.
At least 101 people have been killed in Philadelphia traffic violence so far this year. About a third of the victims were pedestrians. By the end of 2021, we are likely to see both of those statistics rise.
There were 156 traffic deaths in 2020 — the most in more than 20 years — and while deadly crashes in the city won't end up being that high in 2021, they are still above the general average of 100 people per year. We are headed in the wrong direction.
Over the last year or so, I've been asked many times if it's time to deem the city's Vision Zero program a failure. It's not. There are many great projects the city has been able to construct and implement during Mayor Jim Kenney's tenure.
The speed cameras installed along Roosevelt Boulevard have slowed down traffic and saved many lives.
Reconstructing streets like Parkside Avenue and sections of North Broad to shorten pedestrian crossings and create safer spaces for active transportation modes are a step in the right direction, too. The program is not a failure because the fundamentals of what makes streets safe and what doesn't are in place. Where those in charge of the program have been allowed to move forward with the plans Philadelphians want and need, they've been successful.
But the politics of change in Philadelphia is slow.
A recent Inquirer op-ed described the Vision Zero program as moving at a "glacial pace," and that's largely true. Mayor Kenney promised 30 miles of protected bike lanes by the end of his first term — yet, here we are, nearing the end of his second, and we've barely reached 20 miles.
The Vision Zero program's modest $2.5 million budget was cut during the pandemic and has not yet been restored. Safe streets projects are often killed or watered down because of the loudest voices at community meetings. And we too often allow politics and mob rule to decide whether or not streets will or will not be safe to use. The city is addicted to its cars.
Reversing this trend will take scaling up the Vision Zero program and listening to constituents who cannot wait any longer for much-needed — and promised — changes in street design.
Last year, after over 11,000 presentation views, 23 meetings with locals community and business groups, and 5,400 survey responses, residents made their voices clear that they favored a safer Washington Avenue that prioritized all road users. That project was supposed to begin this fall, but has been postponed indefinitely, again, in order to seek more community input.
But there are changes that can and should be made now.
The Livable Communities Campaign spent much of the 2021 budget season advocating for a restoration of Vision Zero program funding to its pre-pandemic levels. This is still something Mayor Kenney should do as a mid-year budget adjustment for Fiscal Year 2022.
Additionally, moving forward on promised changes to some of the most dangerous streets, and listening to the thousands who have spoken up in favor of the safest configurations on places like Washington Avenue, would be a positive step for the administration to take in the near term.
Every delay in Vision Zero projects means more potential injury and death on our streets.
It's hard to say what, exactly, would have prevented the accident I witnessed and kept the person who was hit safe. What if speed humps had been installed on the street? Or if intersection bump-outs forced drivers at 15th and Ogden to make wider turns? I don't know for sure. Which is why it's so important we refund the Vision Zero program and don't allow politics and mob rule that defines so many decisions in Philadelphia to get in the way of creating safer streets.
We owe it not just to the woman I watched screaming in pain on Sunday night, but her family, and the countless victims of crashes who've had their lives changed forever by car culture and poor street design.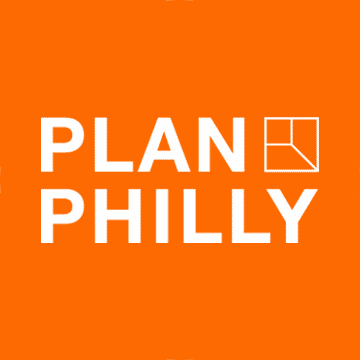 WHYY is your source for fact-based, in-depth journalism and information. As a nonprofit organization, we rely on financial support from readers like you. Please give today.