How to register for the COVID-19 vaccine in New Jersey
Where you should go to register for the COVID-19 vaccine in New Jersey, and why there are so many websites to do it.
Listen
2:00
Ask us about COVID-19: What questions do you have about the current surge?
Updated: 9:55 a.m., Thursday, Feb. 11
—
New Jersey residents have several options to register for the COVID-19 vaccine, including state and county websites, health care systems, and pharmacies. But the many options and high demand have also led to confusion and frustration for people hoping to make appointments.
"Whatever website came up, whatever phone number came up, I complete the application or I leave my name and number, so I try to be visible," said Louise Puglise, who lives in Delran, Burlington County. She also called her doctors and some ShopRites in search of information.
Eventually, she started getting email responses.
"Most of them just said, you know, hang in there. We're doing the best we can. We'll get back to you," Puglise said.
When registering her elderly father and his friend, Mary Cummings-Jordan, host of the "Radio Times" Regional Roundup on WHYY, said she had no trouble with the state website, but registering for the Burlington County mega-site at Moorestown Mall was more challenging.
"A number of times, I get all the way to the appointment page, and I choose an appointment," she said. "I click on submit and the whole thing would crash. It would say an error occurred, and it was right back to the beginning."
Burlington County has partnered with Virtua Health for its vaccination site at Moorestown Mall. A spokesman for the company said its website was overwhelmed when it first launched, but its IT department has since fixed the issues.
With so many places to register for the vaccine, which website should I use?
The official advice from the State of New Jersey is to follow Puglise's lead and register anywhere you can.
Dr. Meg Fisher, a pediatric infectious disease specialist and member of the state Department of Health's COVID-19 Professional Advisory Committee, said residents should register on the state website, but not stop there.
"Just because you've registered for the state, don't miss an opportunity to register at a mega-site near you or at local health departments," Fisher said. "Whatever sites are available in your county, go ahead and register for those as well."
The Health Department's county-by-county list of more than 200 vaccine sites also includes the websites to visit and phone numbers to call.
If you're not computer-savvy, Fisher suggests calling the state's COVID-19 Vaccine Call Center at 855-568-0545. Residents had been able to use the hotline to make appointments starting at the end of January. However, that option is now on hold until the state improves training for call center employees, who had double-booked vaccination appointments, among other problems.
When the hotline first went live Monday, Jan. 25, there was a lot of interest, causing extremely high call volume — agents fielded 58,000 calls in the first four hours. Those issues have since been resolved, Fisher said. Residents can still call the hotline for information about the vaccine.
Fisher says the state is developing a corps of community workers to help educate people about the vaccine and assist with registration.
Some local health departments may offer similar "navigator" services to help people get registered.
Camden County, for example, has opened up a hotline to provide information about the vaccine and to help people sign up.
The number for the Camden County hotline is 800-999-9045.
For help in Burlington County, call 888-843-8823 and select option 1.
Why are there so many registration websites?
Camden County operates its own vaccination mega-site at Camden County College's Blackwood campus. To get inoculated there, you need to register through Camden County's website.
Spokesman Dan Keashen said the county opted to build its own website because the state's was not ready.
"We wanted to start vaccinating individuals as quickly as possible," he said, "so we developed our own scheduling system. Cooper University Health Care was extremely helpful with that."
Another reason why there are so many websites for the vaccine is more technical.
The short answer is that not all of the scheduling systems talk to one another, so if you registered with a county or pharmacy website, the state website will never know. As NJ Spotlight recently reported, only about 5% of all vaccine sites are using the state's online registration system to schedule appointments, so even if you pre-register through the state, you will likely still need to make an appointment with your local vaccine site separately.
Fisher said New Jersey is trying to make communication among the systems better.
"It would be nice if all computers talked and all systems were integrated, but at the moment they're not," Fisher said, adding that the state has begun sending the list of sites to those who pre-registered on the New Jersey Vaccination Scheduling System portal.
Some vaccination sites are using the state website for registration and making appointments, including in Mercer County.
Marygrace Billek, the county's human services director, said it would be a complex undertaking for the county to set up its own website, something it learned when it established a site to register for COVID-19 testing.
"We had 30 people a day doing registration during our original testing program," she said. "You would have to do a similar process."
Billek adds that the state's website makes logistics easier, citing that "it does all of that scheduling process automatically."
And while the South Jersey mega-sites in Camden, Burlington, and Atlantic counties do not use the state's portal for registration and scheduling, the one in Gloucester County does.
How will I know when I can get my second shot?
If you got your first shot through an appointment scheduled on the state's website, you will automatically get an email with a date and time to receive your second dose, state officials said last week.
Otherwise, officials recommend reaching back out to the place where you received the first shot to schedule your next appointment.
Those who got their first doses at the Gloucester County mega-site before it began using the state's website should hear from that site directly.
Patience and persistence is required
Officials say while the demand is strong for the COVID-19 vaccine, there isn't enough supply to keep up at the moment.
Nearly 2 million people in New Jersey are pre-registered for the vaccine, "which is wonderful, except that we don't have vaccine to vaccinate all those people," Fisher said.
Officials are urging patience — and persistence.
Be persistent, said Cummings-Jordan, who was able to get her father and his friend scheduled.
"Realize that at times, it may take a while to get in," she said. "It could take a couple of hours, depending on how many people are trying to make appointments at the time."
Puglise, who eventually got her first shot, also suggests following up as much as you can.
"Things change, and you're not always aware of the changes," she said.
___
WHYY's Joe Hernandez contributed reporting.
Disclosure: WHYY receives support from Virtua Health.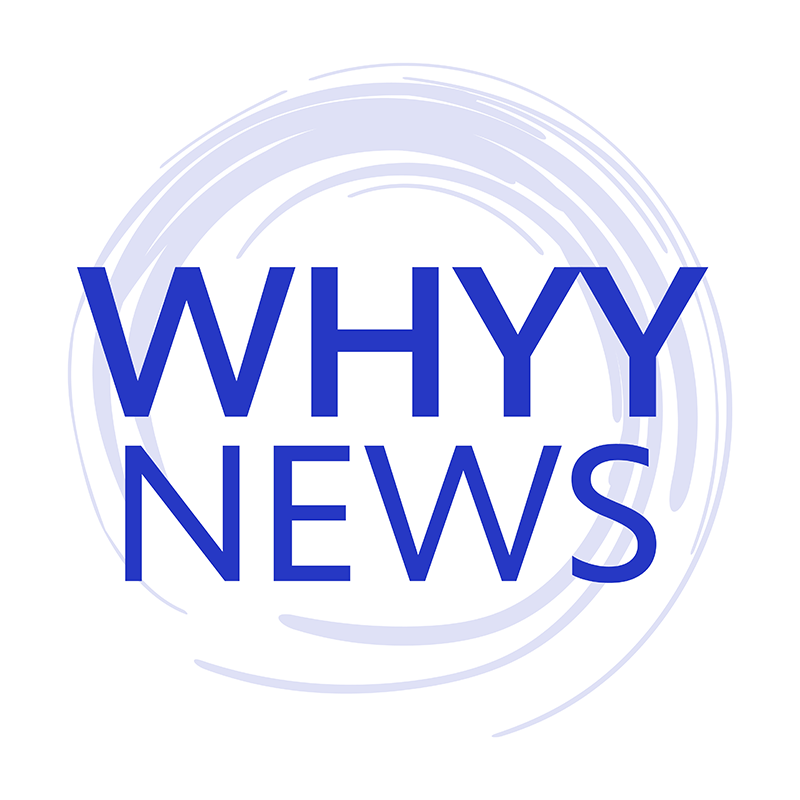 Get daily updates from WHYY News!
WHYY is your source for fact-based, in-depth journalism and information. As a nonprofit organization, we rely on financial support from readers like you. Please give today.