How an environmental justice controversy sparked in Upper Darby
Residents and officials of several Delaware County towns have joined forces in opposition to a proposal to put a solid waste facility near their neighborhoods.
Although Betty Byrd Smith has been retired from disability advocacy since 2007, she will not let perceived injustices happen on her watch — even after a recent hip replacement.
Smith, who has lived in Lansdowne for more than 30 years, had created flyers and had led door-to-door petitioning, though not for quite some time.
However, a recent moment of "serendipity" during a walk to buy a newspaper at a local market changed all that: Smith saw a sign about at a special exception being sought for a solid waste management facility at 41 S. Union Ave. in Upper Darby Township — right across the street from her home.
The area, most of whose residents are Black, is where several Delaware County towns converge, among them Lansdowne, Upper Darby, East Lansdowne, and Yeadon. (The property in question has a Lansdowne zip code but sits within Upper Darby's borders.)
And with environmental justice on her mind, Smith wasn't a fan of the new proposal.
"If you see evil, you need to address it. The worst thing is silence that allows something like this to happen," she said. "Silence. It's worse than the perpetrator. He's telling you what he's gonna do."
The property, which sits in a commercial-industrial zoning district, is owned by Bill Santora of A&E Construction Co. and already has several tenants, including a chemical company and a towing company. The application filed by Santora would be for his own business venture on the property.
Smith decided to stand in opposition to the proposal because, she said, she wants to leave the neighborhood better than she found it. Smith began to type up "urgent" letters, but past experience has proved that alone will not work, so she sought help.
"I'm not on Facebook. I don't like it. But I understand that everything has its good and its bad. And I say Facebook is like fire: It can be used for arson, or it can be used [for good]. I asked my daughter to assist. She set up the petition," Smith said.
The Change.org petition, that is.
DeLaine McCleary is Smith's daughter, and although she now lives in Maryland, she still has ties to the area where she grew up. McCleary remembers playing outside as people in hazmat suits walked around. The community was not offered that same protection.
"The history behind the community is that it has been a dumping ground," McCleary said. So she jumped into action.
For Smith, digital activism offered a much better reach. "How can you get 1,000 names in two days? Only through digital. I didn't have to go door to door," she said.
Smith just wanted backup, but she got the cavalry. That was apparent Thursday night, at a virtual meeting of the Upper Darby Zoning Hearing Board. The Zoom meeting reached its 100-person capacity as community members and elected leaders from the nearby towns came to voice their opposition to Santora's application in what turned into a 2 ½-hour discussion.
The Boroughs of Yeadon, Lansdowne and East Lansdowne — as well as two nearby churches, a local business and the Nile Swim Club, the nation's first Black-owned swim club — sought official party status in the matter, citing the potential for negative environmental impact. Zoning board solicitor Peter Amuso granted them the status, which will allow them to cross-examine witnesses and appeal a future decision.
Also granted party status was Pembroke Properties LLC, which owns real estate and an auto mechanic shop nearby. Pembroke's attorney, Peter Mylonas, cited a "direct and immediate discernable adverse effect" on the environment around his client.
Santora, the owner of the property in need of the special exception, was represented by his attorney, Michael Robinson.
The tension during the Zoom meeting was palpable.
"We have many residents who live on Union Avenue who have been through a lot over the years," Lansdowne Mayor Tony Campuzano said. "I don't know if you remember they had a radioactive problem down there with the EPA."
Santora tried to object to the Nile Swim Club being granted party status, arguing it was too far away from the property. (It is 0.2 of a mile away, a representative said.)
"Counsel, if you could direct your client not to try and make his case here. He has counsel," said Charles Gibbs, the Yeadon solicitor.
Santora was prompted to text his attorney.
"I understand the emotions here, but I think there is a misunderstanding of what the development will entail … this property was a perpetually blighted property before my client acquired it," Robinson said. Santora has improved the area since he has purchased the site, he added.
"What my client is intending to do is house a couple of dumpsters on the property," Robinson said, and the category of  "solid waste management facility" was the closest fit that could be found. "It's a use that is allowed under the zoning code. It only requires a special exception."
Santora said, "I bought the property to improve the property — not to ruin the neighborhood. I want to put two dumpsters in the yard where trucks can come. The trash, when I say trash — the debris, will never hit the ground. It will go from the trucks into the dumpsters."
During cross-examination by Gibbs and Carl Ewald, the attorney representing Lansdowne and East Lansdowne, the nature of the business proposal seemed to change from a site where construction debris would be stored then transferred for disposal, to a business that would lease dumpsters.
"I'm only accepting one dumpster at a time of construction debris," Santora said, though he acknowledged that trash other than construction debris and possible hazardous materials have the potential to end up in the dumpsters.
"Anybody can have the potential," Santora said.
Throughout Santora's testimony, an individual off-screen seemed to be communicating with him. The lawyers took notice and discovered that it was his brother and business partner, Tony Santora.
"He's not telling me anything about this. He's trying to make me laugh," Santora said.
Gibbs did not find this answer acceptable.
"This is not a funny matter to the Borough of Yeadon, so we're not laughing today. This is serious," Gibbs said.
Santora's brother left the room.
What is a good neighbor?
After he was cross-examined by the attorneys, the community members granted party status questioned Santora — and challenged his repeated assertion that he was a good neighbor.
T.L. and Crystal Lucky are professors at Villanova University and pastors at Sword of the Spirit Church, which has been located on Union Avenue since 2003. The church is next door to Santora's property.
Though they commended Santora for the improvements he has made to the property, they warned him about the optics of his proposal.
"Typically, communities of color bear the brunt of these types of facilities," T.L. Lucky said.
Crystal Lucky confronted Santora about his intentions.
"I know you don't know who we are because, as you were talking earlier, you don't even know our names," she said.
Though Santora was apologetic, their next exchange, when she asked if he would want a facility like this in his neighborhood, made him defensive.
"I didn't buy a house in an industrial center. No, I would not want it. And I wouldn't buy a house in an industrial center," Santora said.
Paul James, a senior pastor at the CareView Community Church across the street from both the property and the Luckys' church, echoed the sentiment of the other pastors.
James said something like this would not happen in Upper Darby's whiter neighborhoods, like Drexel Hill.
"There are just some places that white folks know that they can't do certain things," James said.
As the meeting reached its conclusion, state Rep. Margo Davidson, who represents the area, spoke out against the application, saying that Santora has been using Upper Darby as a dump site. She urged the zoning board to deny the application.
After the hearing, WHYY News reached out to several of the parties involved. Robinson, Santora's attorney, declined to comment.
Gibbs, who is representing Yeadon, talked about his client's environmental justice concerns.
"Yeadon is a predominantly African American community. Historically, what has happened is that these types of industrial polluters are situated incredibly close to predominantly African American communities," he said. "And I think that science will bear out that there's some correlation between the proximity of industrial sites and some of the comorbidities that exist in the African American community."
The legacy of environmental racism
Environmental racism is not rare across the United States, research shows. A 2018 study shows that toxic waste sites, for example, are not evenly distributed throughout communities and that Black communities are usually the ones faced with hosting them.
Lansdowne was designated a Superfund site by the EPA from 1985 to 1991 because of toxic waste that resulted from a scientist's at-home work with radium between 1924 and 1944.
Gibbs said he was proud to see people stand up for a cause at Thursday's zoning hearing.
"I was the proudest I've been as a lawyer in my entire career — to speak for people who are fighting for their communities, fighting for generations that are yet unborn," Gibbs said.
The racial elephant in the room is what stuck out to the pastors representing their churches — especially after the confrontation over whether Santora would feel the same way about a facility in his community.
"The history of racism, environmental racism, the history of redlining, and … racist real estate practices have forced many people into communities where lots of people would not have wanted to live," Crystal Lucky said. "It's a chicken or the egg situation. So, what's there first: the chemical plant or the houses?"
In a 2015 study titled Which came first, people or pollution?, researchers found that communities of color and low-income communities settled first — and that industrial facilities soon followed.
She said that she felt disrespected by Santora's testimony.
"He never put a note in the mailbox, he never reached out. And then he tries to say something about us last night about being a good neighbor," she said.
T.L Lucky said he is concerned about the racial makeup of the decision-makers.
"The voting members of that board had nobody that looked like me, nobody that looked like any of these people that were in opposition to this particular application — but they all look like the applicant. That to me is problematic," he said.
James, the pastor, said he believes people in positions of power feel like they have agency in communities of color, especially when they think no one is watching.
"There's constant mention of Flint, Michigan, that municipalities are capable of horrific things, when the electorate and the community is not astute to what is going on," James said.
Lansdowne resident, Eric Aubrey, who attended the zoning board meeting, said people in his town are used to challenging these things.
"This is not our first run with environmentally damaging issues," Aubrey said. "The issues … are very near and dear to all the hearts and minds of people who have been here."
Many of the people who attended Thursday night's meeting credited Smith and the Change.org petition for calling attention to the zoning application.
Smith hopes the hearing's second round, set for Feb. 9 at 7 p.m. will put the issue to rest.
"We have them on the ropes. The next round is going to be a TKO. Be there," Smith said.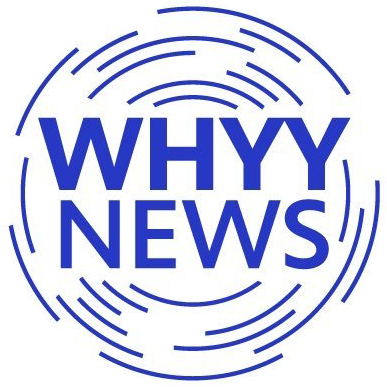 Get daily updates from WHYY News!
WHYY is your source for fact-based, in-depth journalism and information. As a nonprofit organization, we rely on financial support from readers like you. Please give today.