Biden action on Liberian immigrants has community in Philly hopeful
President Joe Biden issued an executive order to shield certain Liberians from deportation, and promised to fix a green card program launched under Trump.
More than 400 Liberians living in Pennsylvania have applied to a green card program that President Joe Biden announced he would fix on his first day in office.
The Liberian Refugee Immigration Fairness (LRIF) program, which was created in 2019, had more applicants from the commonwealth than from any other state as of October, according to a report from the Congressional Research Service. But, its rollout has been a source of frustration.
In an executive order, the Biden administration echoed what many local applicants and immigrant advocates have been saying about the issues with the pathway to permanent residency.
"The LRIF application process was hampered by a slow launch, cumbersome procedures, and delays," reads the order. The new policy directs the secretary of Homeland Security to look into those problems and speed up review of applications.
Pam Roberts, immigration attorney at HIAS Pennsylvania, who has helped about two dozen people apply for LRIF, called that "a big help."
"[Of] all of the things that were competing for his attention, that he recognized how important this was," she said.
The same executive order also extends a program called Deferred Enforced Departure (DED), which provides work authorization for around 4,000 Liberians living in the U.S. Liberians eligible for that program are most likely also eligible for LRIF, and the order urges them to apply for that more permanent program.
Voffee Jabateh, CEO of the African Cultural Alliance of North America (ACANA), which provides social and legal services to many in the local Liberian community, said those changes are fine, but he is impatient for substantive change.
"[There are still] areas we need clarity around," he said.
'We hope they can get this right'
Many Liberians living in the United States thought their lengthy limbo was finally over in 2019, when the Congress passed LRIF, tucked into the 2019 Department of Defense Appropriations Act.
The program created a path for U.S. residents from Liberia who had been in the country continuously for five years, and who met other eligibility requirements, to get a green card. Many applicants had already spent decades in this country.
Since 1991, some Liberians have been able to live and work in the United States legally through overlapping programs intended to keep people from being forcibly sent back to dangerous conditions in their home countries. Those programs, Temporary Protected Status and DED, are temporary by definition, and do not create a pathway to permanent residency.
Without a green card, which can open the door to things like a mortgage or federal loans for higher education, many Liberians have lived, worked and raised kids in the United States while locked in a kind of legal gray area.
After years of lobbying on behalf of these long-time residents, LRIF came as a relief to advocates.
"At the end of the tunnel there's light … and I'm almost there," said one applicant from Northeast Philadelphia, who asked her name to be withheld until she has permanent status due to the stigma.
But more than a year after the program passed, she was confused why her application had not been approved.
"I don't understand why [my application] would be under review when they have everything on me," said the woman. "I'm just waiting now."
Advocates, such as the Catholic Legal Immigration Network (CLINIC), also compiled issues they saw with the rollout. They include: a short window to apply, originally just one year but now extended to two; delayed policy guidance that, once issued, was vague or burdensome; and slow processing times. That group found that a small percentage of eligible people actually applied in the first few months after the program started.
Then, "there has been the added challenge of trying to present an application in the midst of pandemic," said Jill Marie Bussey, director of advocacy with CLINIC. With travel restricted and many facing financial hardship, "it's very difficult to find documentary evidence, and frankly, the money," she continued.
A spokesperson for U.S. Citizenship and Immigration Services said the agency has already heard many of these complaints and is working to fix them.
"Following input from stakeholders, USCIS is looking into options including the possibility of adding additional guidance to the USCIS webpage regarding processing times, policies and application procedures. USCIS is also conducting additional outreach activities to stakeholders and potential applicants," said public affairs officer Jane Cowley. She added that the coronavirus pandemic slowed processing times.
Jabateh, of ACANA, said his group knows of at least a hundred people who have come to his Southwest Philadelphia organization for help with applications. Of those, more than half have had issues with their initial applications being rejected on grounds they were not aware could disqualify them.
"Liberians themselves were not patient enough, everyone was rushing," he said, of the scramble to apply. Some applicants did not seek legal guidance, or request all of their existing documentation from USCIS, before applying.
Some people, such as those convicted of a felony or two crimes showing "moral turpitude" are clearly not eligible based on the regulations. But others, including those flagged for inconsistencies in their paperwork, have been surprised to find their applications rejected, said Jabateh. Now, they have to pay more fees and wait longer to see if they will be able to finally receive permanent residency.
"If you're a hardcore criminal, and you're causing problems in the United States, you need to get out of here," said Jabateh. But, if you have some other, less serious problem hampering your eligibility, "it needs to be addressed," he continued.
Taken together, locals said there are many lessons that can be learned, and applied, if the Biden administration manages to fulfill another one of its early priorities: a pathway to citizenship for all eligible undocumented immigrants.
"We hope they can get this right…" said Bussey, "Imagine doing this for 11 million people."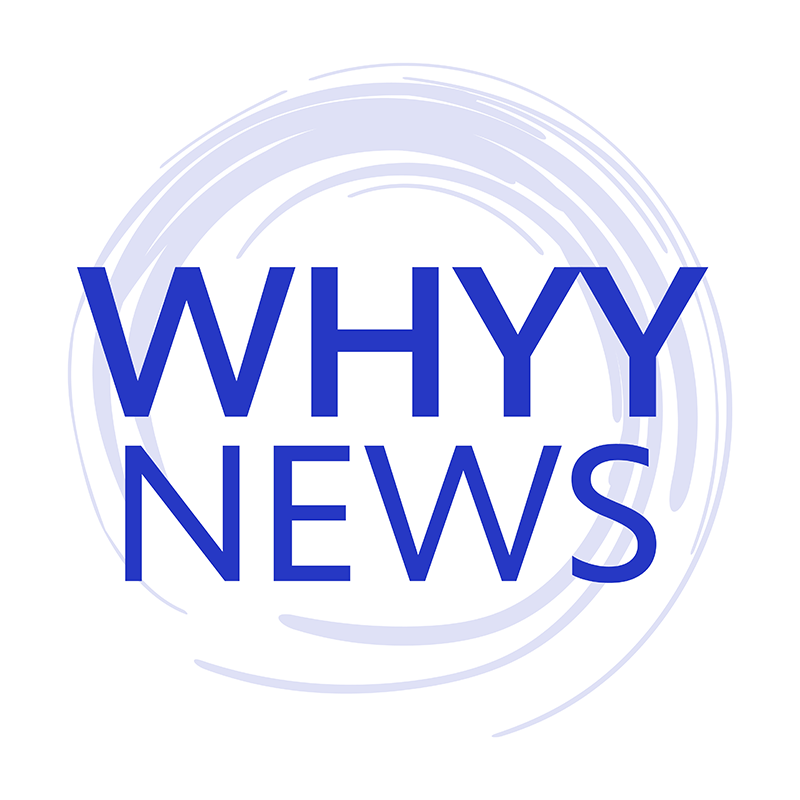 Get daily updates from WHYY News!
WHYY is your source for fact-based, in-depth journalism and information. As a nonprofit organization, we rely on financial support from readers like you. Please give today.