Biden joins thousands of workers for the 36th annual tri-state Labor Day festival in Philadelphia
Over 5,000 people attended Philadelphia's 36th annual Labor Day festival. President Joe Biden kicked off the celebrations and emphasized the importance of workers' rights.
President Joe Biden on Monday kicked off the 36th annual Tri-state Labor Day Parade and Family Fun Festival in Philadelphia. 
The event, organized by the Philadelphia Council AFL-CIO, attracted nearly 5,000 union members, supporters, and their families, organizers said.
"Let me tell you what we're celebrating," Biden said. "We're celebrating jobs, good-paying jobs. Jobs you can raise in the family and union jobs." 
Biden is the first U.S. president to participate in the Philadelphia rally. 
"My plan for the country is to make the economy work for people like you," he said. "Because when it works for people like you, it works for everybody."
Early morning, prior to Biden's arrival, union members carrying "Yes, Justice. No retaliation,' posters gathered at the Sheet Metal Workers Local Union No. 19. After Biden's speech, they marched to Penn's Landing where there were numerous food vendors and family-friendly activities including moon bounces and face painting. 
Delaura Padovan, a registered nurse at Einstein Hospital, attended the festivities as a member of the Pennsylvania Association of Staff Nurses and Allied Professionals. She emphasized the importance of unions.
Padovan has worked at Einstein for two years and said her union has been supportive of nurses and patients alike. Padovan said when her employer didn't comply with the pandemic guidelines and refused to pay nurses, who were out sick from COVID, the union came to their rescue.
"The union discovered that there were some discrepancies and they were able to retrieve wages," Padovan said. "A lot of nurses benefited from that."
For Maria Del Carmen Diaz, a housekeeper for 26 years, it was the first time attending a Labor Day parade. She said domestic workers don't have the help and support they need, and she was there to represent herself and her coworkers.
"Es importante para ser reconocida y porque necesitamos fondos," dijo Diaz. "No tenemos nada, pero por eso estamos aquí alzando nuestra voz, para que el gobierno aporte hacia nosotras, porque necesitamos protecciones, dignidad y respeto."
It is important to be recognized and because we need funds," said Diaz. "We have nothing, but that is why we are here raising our voices, so that the government contributes to us, because we need protection, dignity, and respect."
Danny Bauder, president of Philadelphia Council AFL-CIO, said he has witnessed the growth and expansion of labor organizations over the years.
"It's gotten stronger," he said. "We've had rough economic years and we're in a boom time now. We're organizing union members left and right. We're bringing more people into the family. We're making sure the workers know that we've got their back."
Biden underscored the importance of workers' rights and the need for unions in the workplace.
"It's about a lot more than a paycheck," he said. "It's about your dignity. It's about respect."
Diaz said she appreciated Biden's visit to her city and the effort he made to show up for union workers such as herself.
"Al final todo su discurso fue muy ameno y al final él le dio la mano a toda la comunidad obrera," ella dijo. "Eso a mí me encantó, que hace conexión, conexión con la gente pobre, con la gente necesitada, con la gente de las luchas."
"In the end, his whole speech was enjoyable and at the end he shook hands with the whole working community," she said. "I loved that, it makes a connection, a connection with poor people, with people in need, with people who are fighting."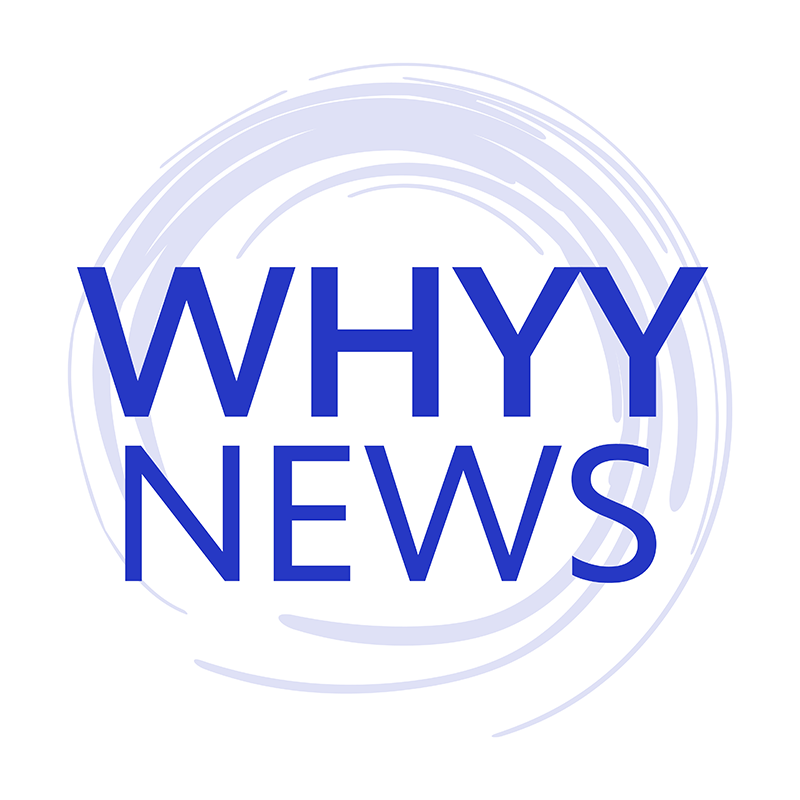 Get daily updates from WHYY News!
WHYY is your source for fact-based, in-depth journalism and information. As a nonprofit organization, we rely on financial support from readers like you. Please give today.