How a Chester County writing program became a social safety net during the pandemic
Nonprofits say thousands have been food insecure for years in Pa.'s richest county. The pandemic has transformed an after-school writing program into a food bank.
Ask us about COVID-19: What questions do you have about the current surge?
Nayeli, her husband, two parents and three children live in Chester County, the wealthiest in Pennsylvania, but they have been scraping to get by this year.
The family lives in West Grove, and asked that WHYY News not use their last name.
Nayeli's husband works in the county's mushroom industry. At the start of the pandemic, some mushroom farms were reporting up to a 30% loss in business, and he saw his hours dip accordingly. His checks were barely breaking $200 a week and Nayeli was pregnant with their third child. Her parents had just arrived from Mexico and were struggling to find work.
Her 9-year-old son got free meals from his school district, but Nayeli said caring and feeding the rest of her family was getting harder each day.
"What we earn today is with what we eat with tomorrow," Nayeli said. "We needed diapers and milk."
According to 2018 U.S. Census data, Chester County's median household income exceeded $96,000, with only 6.4% of residents living under the poverty level — almost half the statewide percentage.
Amid that wealth, however, some 75,000 residents ran the risk of food insecurity before COVID-19, according to a report by the Chester County Food Bank. The nonprofit has seen demand for food increase by 30% since March, which has forced a relatively new children's writing program in Kennett to become a safety net for families like Nayeli's.
A writing program turns into a food pantry
The Mighty Writers program has been in Philadelphia since 2009, with locations across the city as well as in Camden. In 2019, the program expanded its services to Kennett with a focus on supporting the mushroom industry's immigrant workers.
"A lot of these families … their second language is Spanish, and their third language is English," said Sara Dickens-Trillo, program director of Mighty Writers Kennett – El Futuro.
Unlike Mighty Writers' other programs, Dickens-Trillo said, Kennett – El Futuro doesn't have its own location and was working out of schools when the pandemic hit. The program was limited in what it could offer students once schools went virtual, and Dickens-Trillo noticed the Latino community the program served was experiencing a wave of economic trouble.
Mushroom workers were the people she saw most affected by reductions in hours, Dickens-Trillo said, but restaurant workers were also among the first to see their hours gutted.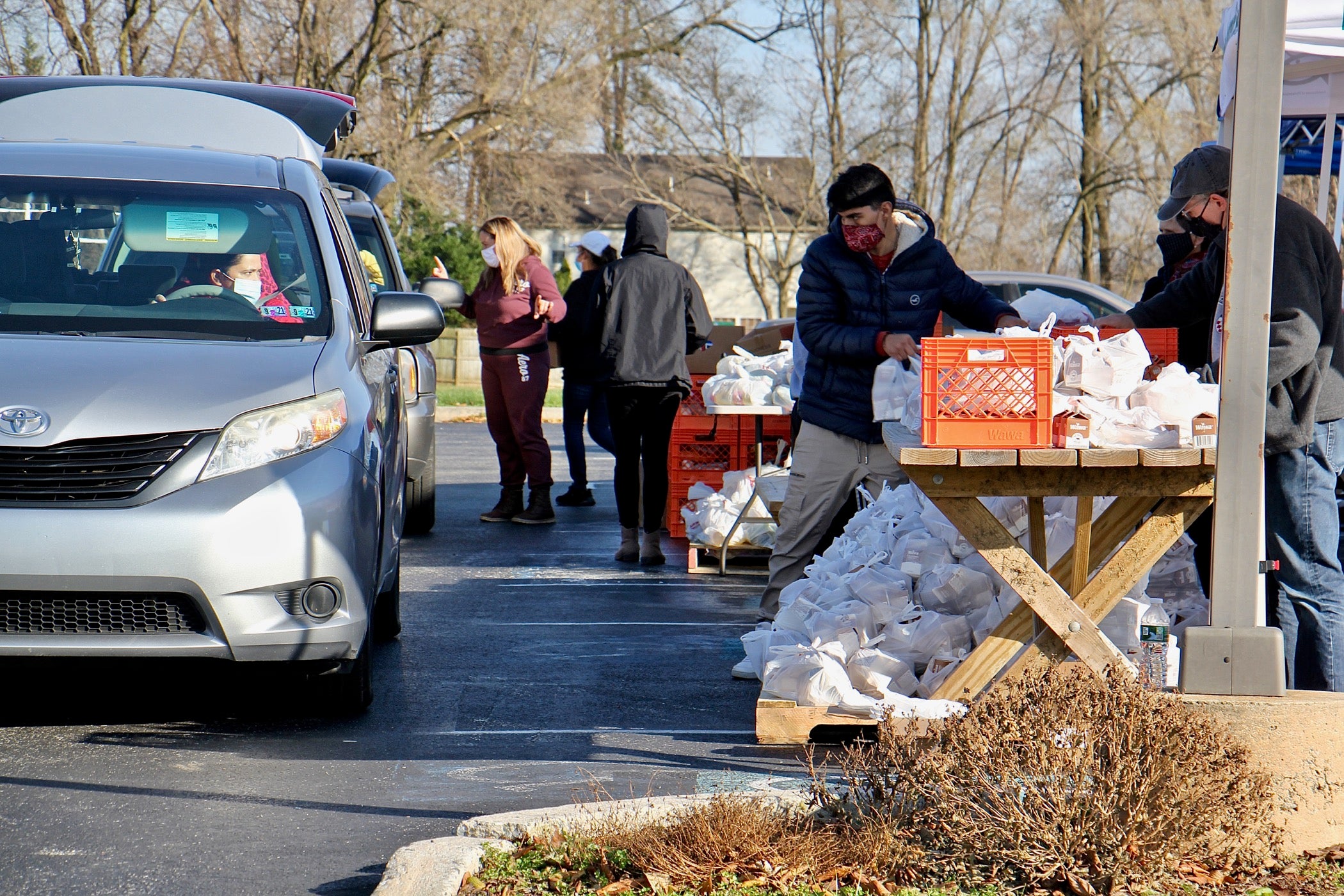 "A lot of the families … from like landscaping, were outdoors, it was OK. But if you have to work cleaning a house — we have a lot of those families coming to us for help because they say a lot of the [clients], to protect themselves, didn't give them the opportunity to go back to work," she said.
Encouraging children to read and write suddenly seemed hard to do as families faced food insecurity, so Kennett – El Futuro started to focus on food distribution. Every Friday, at West Grove United Methodist Church, Kennett – El Futuro distributes food, books, clothes and other necessities families might need.
Anywhere from 200 to 300 families come to the church between the hours of 2 p.m. and 4 p.m. seeking assistance. Dickens-Trillo said she believes families are comfortable with going to Kennett – El Futuro for food because the organizers speak Spanish and don't ask any information of the families.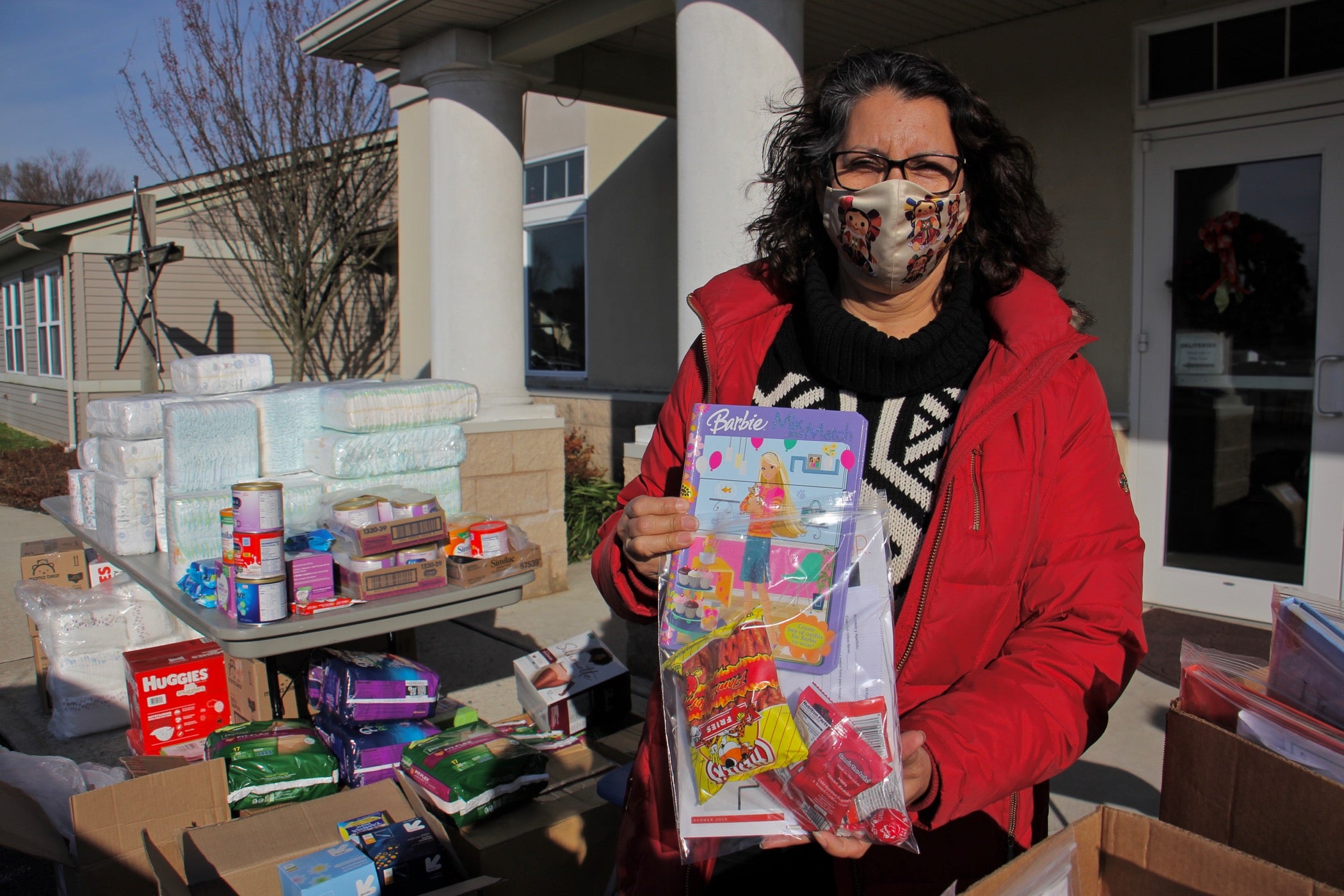 Nayeli said she kept seeing Kennett – El Futuro post about food pickups on Facebook. The nonprofit connected her with formula for her 6-month-old baby, she said, as well as diapers.
Though the organization connected her with other food pantries, Nayeli said her family continued to turn to Kennett – El Futuro because it's easy to get to by foot. Some of the other pantries she's tried out offer a lot of canned goods, such as soups or stews, that her family is not used to eating.
"We're not familiar with that type of food, we don't know what it is," said Nayeli.
She said there was one pantry that offered tuna, oatmeal, garbanzo beans, fresh produce and even poultry, but they distributed food only once a month.
Meanwhile, the Mighty Writers food boxes come stocked with rice and beans her family will eat every day. They sometimes provide oil, sugar, pasta and salt, as well as Mexican tortillas and fresh produce like tomatillos.
A county is 'able to open up their eyes'
Until the economy bounces back with a vaccine against the coronavirus, Nayeli said it's likely her family will continue to rely on Mighty Writers' support until the summer.
Still, even in a place as wealthy as Chester County, there has always been need, said Dickens-Trillo. The pandemic only exacerbated and brought public attention to the problem.
"Our community was able to open up their eyes with the pandemic to find that we have a lot of need, and that they can help," Dickens-Trillo said of donors.
Dorabelia Serrano, her husband and 16-year-old daughter are just one of the families that struggled before the pandemic. The Avondale family's finances only became more strapped after a series of health complications drove them deeper in debt.
Serrano's husband is awaiting knee surgery from a longtime injury that he can no longer ignore. She said her husband receives disability benefits, which helped the family at the start of the pandemic, but Serrano had some kidney problems this year and spent a few days in the hospital, compounding the problem. The family has been able to get some assistance on their utility bills while Kennett – El Futuro has filled the gap.
"We thank our Heavenly Father for the opportunity to get at least those two boxes of food so that we could sustain ourselves during these crucial times," said Jose Morales, Serrano's husband.
Dickens-Trillo said while the ultimate goal is to get children to read and write more, the focus for the next several months will continue to be able to feed them and their families. Kennett – El Futuro will continue to send worksheets and books to families in need.
"Right now, we're just trying to fill their tummy," she said. "If they have food in their tummy then they can think to do whatever they need to do at school, and hopefully our program, pretty soon."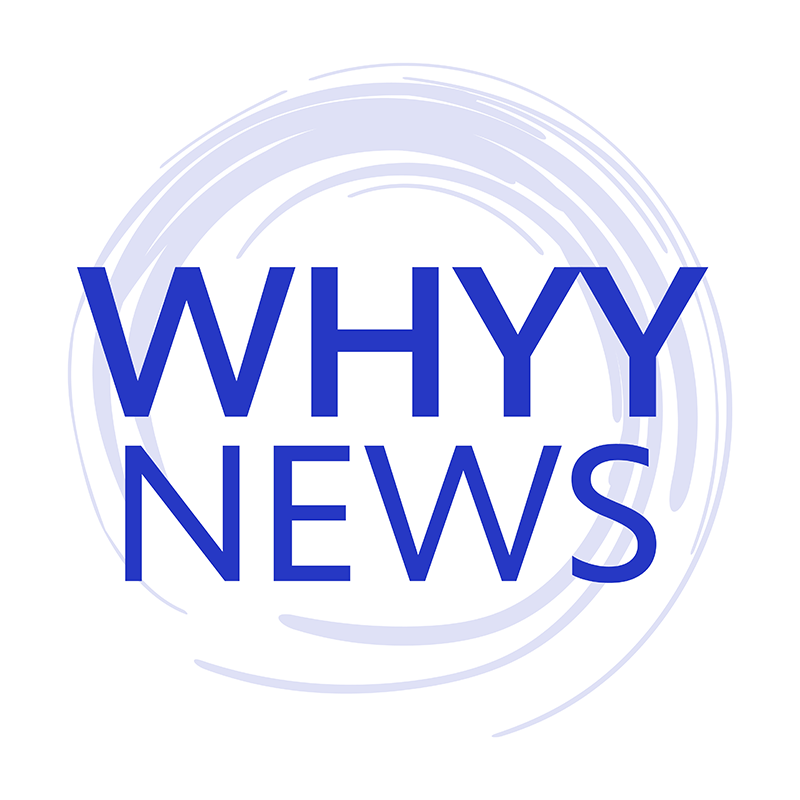 Get daily updates from WHYY News!
WHYY is your source for fact-based, in-depth journalism and information. As a nonprofit organization, we rely on financial support from readers like you. Please give today.