This story is part of The 47: Historias along a bus route, a collaboration between WHYY's PlanPhilly, Emma Restrepo and Jane M. Von Bergen.
This article is written in English. To read this article in a combination of English and Spanish, click or tap here o para leer este artículo en español, haga clic o toque aquí.
---
There is God and there is business. For Isabel Espinosa Sánchez, both have come together beautifully in the city of Philadelphia where she owns San Miguel Arcángel, a store in the Ninth Street Market that sells religious items central to the Latino Catholic culture of Mexico and the rest of Central America and South America.
"Every morning when I enter Philadelphia, I send kisses to this city that supports me and sustains me," she said, sitting in her store just south of Ellsworth Street.
This store is a boon for immigrants seeking heavenly comfort. But it is also the place families go when baptisms and first communions are celebrated. The little dresses, the stockings, the diadems, almost everything has the printing of the Virgin of Guadalupe — a symbol of the Catholicism of Latinos.
For Espinosa, as for many Latinos, it's a matter of faith — faith in the iconic Virgin in her colorful robes, the mother of Jesus, who answers their prayers for miracles and for health.
"The Virgin of Guadalupe works incredible miracles in every way," Espinosa said. "Most Mexican ask for health for their family."
Both here and in Mexico, many homes have altars dedicated to the Virgin of Guadalupe.
"I have faith in the Virgin of Guadalupe," she said. Faith in the Virgin of Guadalupe is particularly strong among Mexicans from rural communities. "It is incredible how their little children already recognize who the Virgin of Guadalupe is and the faith they have in her is surprising. It's amazing. It's an incredible love that feels well palpable."
For Espinosa, being able to build a business based on the Virgin of Guadalupe and other saints, has been a double blessing. "It is a beautiful thing."
She sees it as fulfilling God's purpose for her life.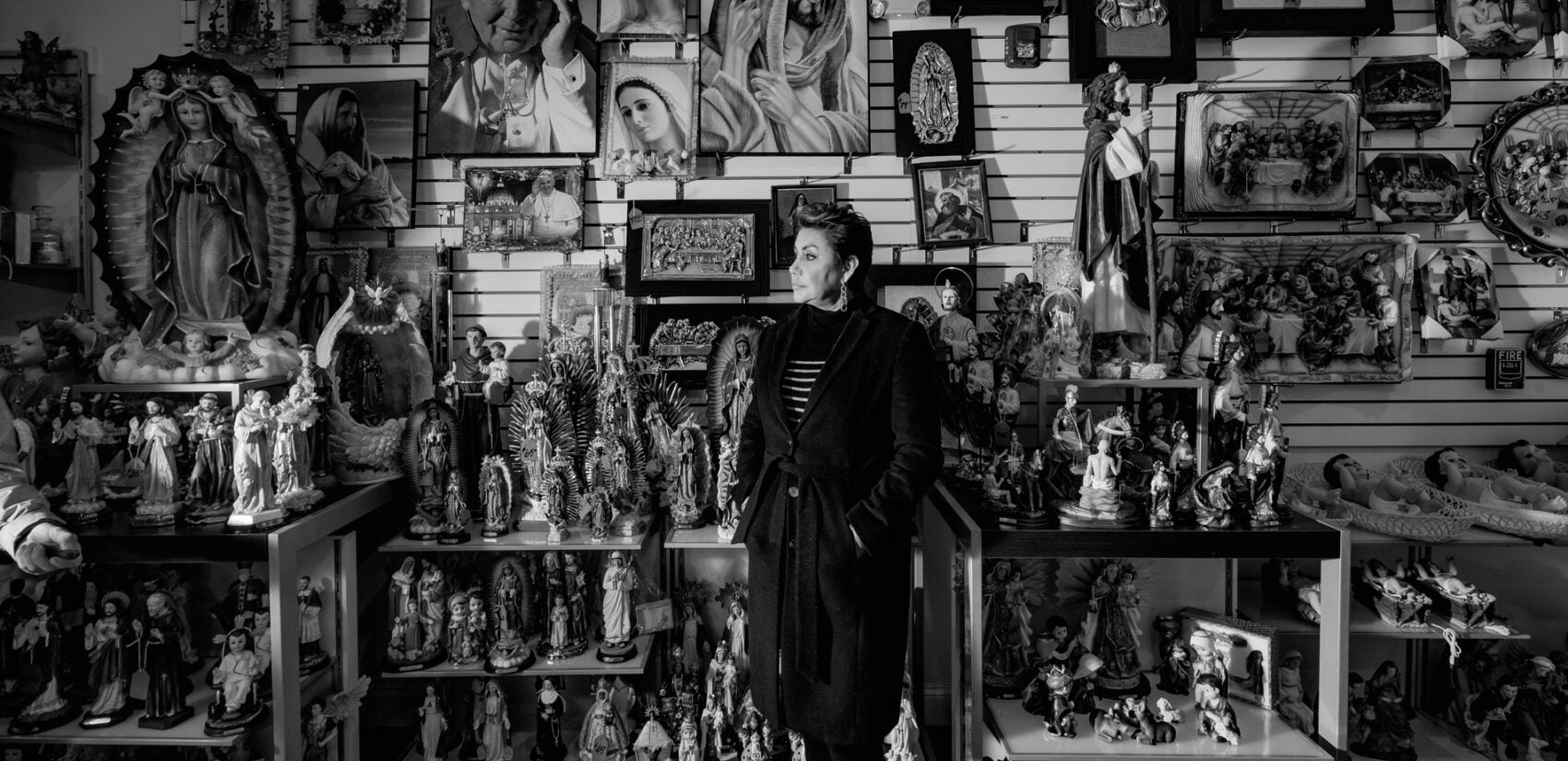 Her story, she said, involves much sacrifice — and love. "One misses friends, food, your people… but I was very blessed. Those of us who are here are here because God put us here for something, and the truth is that it's worth coming, making an effort and staying here."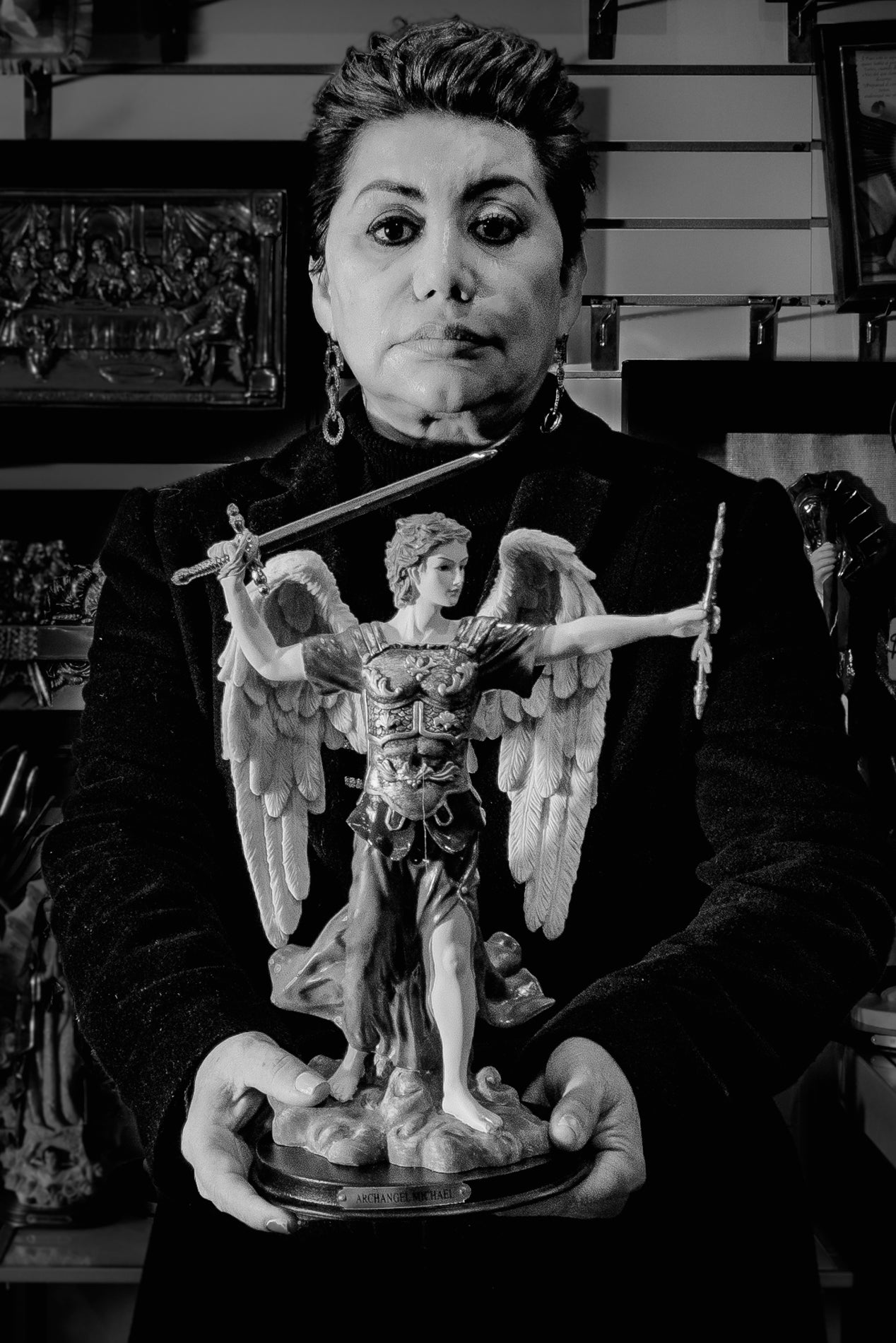 Espinosa's story begins in a small town in Puebla, Mexico, where she, married at the age of 21, went into business with her husband selling sombreros. But then, fashion changed. Farmworkers returning from the United States preferred American-style caps. Sombreros were out and caps, or gorras, were in.
The sombrero factory closed and the family made its way to the United States, joining relatives, as is often the case. Espinosa and her husband moved to Delaware, and using their business background, opened a corner store. One of their daughters, attending Delaware Technical Community College, had future First Lady Jill Biden as a professor.
For Espinosa and her husband, everything changed when a vendor walked into their store, offering hand-embroidered backpacks decorated with the Virgin of Guadalupe. They bought them for $6 a piece and sold them, instantly, for $10. They were stunned to learn that anything Mexican, especially if decorated with an image of the Virgin of Guadalupe, was a hot seller.
The vendor offered them an excellent piece of advice: "When you go to Mexico, bring whatever you can because whatever you bring, they will buy from you."
Instead of going to Mexico for Mexican goods, they went to wholesalers in New York, buying, ironically, gorros decorated with the image of the Virgin of Guadalupe. They bought belts, bandanas, purses and shirts, all emblazoned with the same iconography
Just as they had done in Mexico, Espinosa and her husband decided to go store-to-store selling their wares. They bought wholesale in California and Las Vegas and sold their goods up and down the East Coast, racking up miles on their cars.
The traveling eventually got old. It was time to open a store for saints – but where?
"As we traveled many places, we knew the dynamics of each city," she said.
Philadelphia turned out to be the perfect location. There may be more Mexicans in other cities, but in Philadelphia, they were concentrated primarily in one neighborhood, near the Ninth Street Market, served by SEPTA's Route 47.
Customers come from everywhere, and from many countries, not just Mexico. While the Virgin de Guadalupe is a best-seller and the Archangel Chamuel, known as the angel of love, has become increasingly popular, customers from different countries seek out the saints most meaningful to them.
Puerto Ricans venerate San Lazaro, Jesus' friend. Cubans look to the Virgin of Charity del Cobre or de la Caridad, who, in Cuba, is enshrined beside an abandoned copper mine. People from Peru are drawn to Our Lady of Sorrows, or the Virgen de la Dolorosa, an image of Jesus' mother mourning for her crucified son. Dominicans prefer the Virgin of Mercy, who frees people from jail, addictions or diseases.
"San Judas Tadeo is the saint for desperate and difficult cases – the majority of her devotees are men," Espinosa said.
And the police who visit her store?
"The police, their holy protector, is Saint Michael the Archangel. And because they are in everything bad, they have to have someone to take care of them, who shelters them," she said.
And of course, every child needs a guardian angel as well.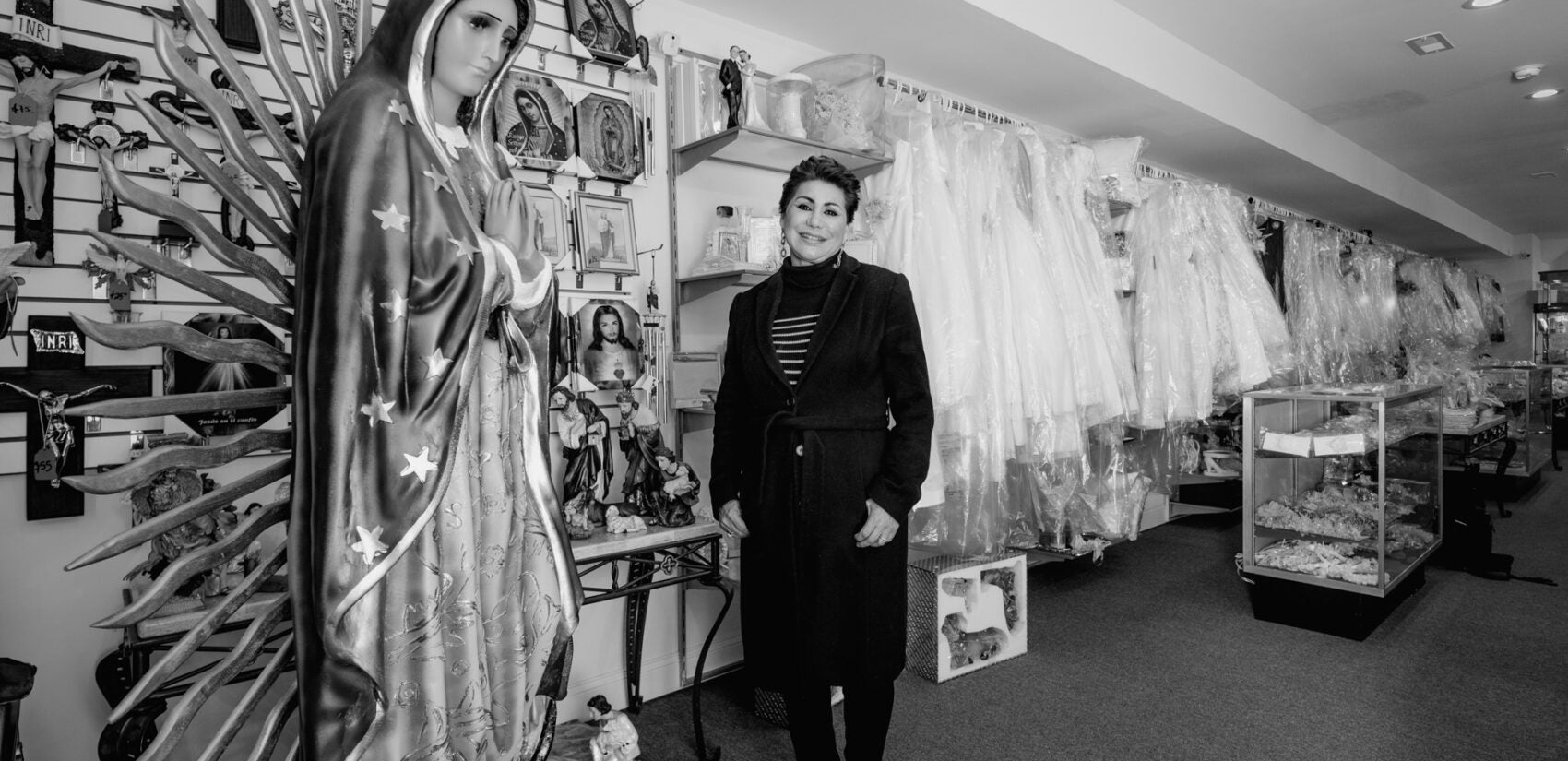 Even Americans become customers. It brought Espinosa to tears when an Italian parade in South Philly began with devotees carrying statues of both the Virgin Mary clothed in blue and white, and the Virgen de Guadalupe, in her colorful robes, accompanied by flowers and a mariachi band.
"I know it is the same mother of theirs as mine, but theirs is dressed in white with a blue tunic, which is the Virgin Mary. She is the virgin who appeared for the whole world dressed in white, but in Mexico she appeared with those colors and that's how we paint her."
Espinosa loves her business, because, she believes, it establishes her place in the community. But there's more – by providing people with religious symbols important to them as they strengthen their relationship with God, she is building a more beautiful society here in her new land.
"Since you have a God who shelters you, a God who comforts you, a God who gives you everything, that makes me feel very much that it is comforting for those who are leaving, because in truth, leaving so much in their countries – like family, customs, traditions to find a God here to strengthen you," she said. "And if, from a young age, they strengthen you with the fact that there is an all-powerful God who will support you, who will guide you, who will make you feel good – I love it."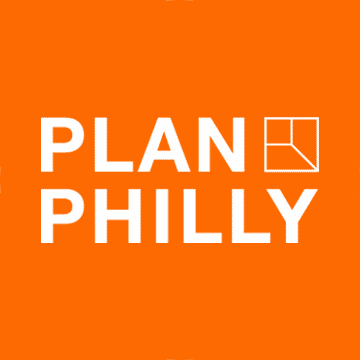 WHYY is your source for fact-based, in-depth journalism and information. As a nonprofit organization, we rely on financial support from readers like you. Please give today.