Gym urges more oversight after PPA tries to take back $11M payment to Philly schools
The Philadelphia Parking Authority says it overpaid $11.3M to the city's school district. Councilmember Helen Gym wants that mistake to lead to tighter oversight.
As the Philadelphia Parking Authority tries to take back more than $11 million it says it overpaid to the city's school district, Councilmember Helen Gym is seizing on the authority's mistake to call for tighter oversight.
"Somebody, ideally the city of Philadelphia, has to have financial oversight over this agency and at least be able to sign off on the PPA's budget," Gym said in an interview. "It takes a quarter of a billion dollars every single year from ordinary Philadelphians, and they shortchange the schools time and time again."
Gym is the one who first publicized the alleged overpayment, sharing emails between the PPA and the school district in which the parking authority claimed it had miscalculated the amount of money it owed in a revenue-sharing agreement between the two city entities.
The PPA, which is state-run and controlled by Republicans, has had an agreement with the city since 2004, wherein it gives most of its on-street parking ticket revenue to the city, and the remainder goes to the School District of Philadelphia.
Those payments to the school district have been a point of contention for years. In the nearly two decades Republicans have controlled the PPA, they've implemented several new revenue schemes — like a 2014 parking rate increase — that were officially supposed to yield more money for schools.
It hasn't always happened, and has led Gym and other reform hopefuls to call for serious changes to the PPA's level of financial autonomy.
"Throughout the entire history of the state agency, they have consistently misrepresented, if not completely outright lied, about their finances," Gym said. "The reality is, if left to their own devices, the parking authority would take up every single dollar that ought to go to kids."
The PPA says the overpayment dates back nearly two years, to 2020, when it gave an annual payment of $14.7 million to the district.
In the emails Gym shared, the PPA said long-term pension obligations played into its conclusion that it had paid too much — but Gym notes, it didn't provide evidence that those obligations should affect its responsibility to the district.
The parking authority didn't make any payment to the district in 2021, after the pandemic cut into its ticket revenues, but has since resumed providing smaller payments.
A spokesperson wasn't immediately available for comment, but PPA Executive Director Scott Petri, a former GOP state representative, told The Philadelphia Inquirer in a statement that an outside auditor had identified the alleged financial mistake, and that the PPA "initiated a discussion and will continue that dialogue to address the $11.3 million overpayment."
Gym acknowledges there is little she or any other city official can do to formally change how PPA oversight works. Any structural shifts would have to come from the state level, and would likely need approval from the Republican-controlled state legislature. Gov. Tom Wolf, a Democrat, also has oversight power.
Gym said for now, she's hoping to gin up some pressure in other ways.
"Regardless of who is officially in control, regardless of what is formally written down, I believe that public entities must respond to the public," she said. "And we have to exhort that as much as we can."
Gym held a press conference Wednesday afternoon in an attempt to harness some of that hoped-for public outrage. Also in attendance were representatives from the Working Families Party, the Black Clergy of Philadelphia, the Philadelphia Federation of Teachers, and others.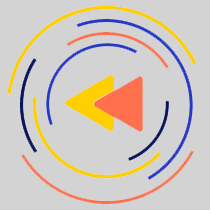 Saturdays just got more interesting.
WHYY is your source for fact-based, in-depth journalism and information. As a nonprofit organization, we rely on financial support from readers like you. Please give today.