Flash floods can be deadly. Here are some tips for staying safe
Pay attention to emergency alerts, don't drive into floodwaters, and get to higher ground if possible.
This story is part of the WHYY News Climate Desk, bringing you news and solutions for our changing region.
From the Poconos to the Jersey Shore to the mouth of the Delaware Bay, what do you want to know about climate change? What would you like us to cover? Get in touch.
---
The deaths after a heavy rainstorm in Bucks County this weekend underscored just how dangerous flash flooding can be.
"Water is unpredictable, even for us as first responders," said Philadelphia Fire Department Executive Chief Derek Bowmer. "We're just asking everybody to be safe."
Here are some tips that can help.
What to do before flooding starts
Flash floods can develop quickly, within hours or even minutes of heavy rain.
Stay aware of weather conditions and pay attention to alerts issued by agencies such as the National Weather Service or your local municipality. Learn the difference between a flood watch and a flood warning. 
Pennsylvania residents can sign up for emergency alerts through Ready PA. Philadelphia residents can do the same through ReadyPhiladelphia. 
Make sure that severe weather alerts are activated on your phone, said FEMA Regional Administrator MaryAnn Tierney.
If you're traveling to a new area, Tierney suggests resetting your weather app to that location and downloading a local news app for that area.
"That's one thing that you can do as an individual to ensure that you understand what's happening around you," she said.
Places most prone to flash flooding include urban areas, low-lying areas, mountainous streams or rivers, and areas near storm drains or culverts, according to the National Weather Service.
If there is a flash flood watch or warning in your area, seek shelter immediately & avoid traveling once it starts to rain. It only takes six inches of fast-moving water to knock you over & two feet to carry away vehicles.

More tips from @Readygov: https://t.co/6SUcfrZOnQ pic.twitter.com/KJgtAZXBcz

— FEMA (@fema) July 13, 2023
What to do if you encounter a flooded area
Don't walk or drive into floodwaters. 
"If you cannot see the roadway, you should not be driving through it," Tierney said. "You don't know what's happening inside the water. The road could be undermined. There could be a sinkhole of some sort. So it can become very precarious."
Just 6 inches of moving water can knock a person off their feet, and a foot of water can sweep a vehicle — even a big one — away, according to FEMA.
FEMA recommends avoiding bridges over fast-moving water.
In Philadelphia, underpasses in particular can flood quickly, Bowmer said.
"People, … they're always in a hurry to get somewhere, and they want to ride into these floodwaters," Bowmer said. "Please, we're just asking everybody to avoid those areas. You never know how your car will react to that. … Make a U-turn safely and then go back the other way."
What to do if the flood comes to you
The victims of Saturday's flood in Bucks County did not drive into the floodwaters, officials said.
"The wall of water came to them," Upper Makefield Township Fire Chief Tim Brewer said during a press conference Monday.
If your car stalls in floodwaters, get out and move to higher ground. You might want to consider keeping a safety hammer or even a personal flotation device in your car.
But if your vehicle is surrounded by fast-moving water that would make it dangerous to exit, FEMA recommends staying in your vehicle. If water starts to rise rapidly inside your car, FEMA recommends getting on the roof of your car and signaling for help.
"Leaving your vehicle could be a potential safety issue because at least you have the protection of the vehicle," Tierney said. "If the vehicle is unsafe, trying to hang on to the vehicle to try to grab a branch would be something that I would encourage people to do."
If you're caught in a flash flood, call 911 and provide your location as quickly as possible, Bowmer said.
How to keep the whole family safe
It's best to think through emergency situations and safety plans ahead of time.
Tierney recommends exploring guidance on Ready.gov, talking about safety plans with your family, and even practicing plans ahead of time.
"You have to take into account the age of your child, their capabilities, what you're going to be able to do in that situation," Tierney said. "It's really going to be very specific to what you have encountered. What is happening in your vehicle? Are you in a position where you can get everybody on the roof of the car? Can you stay on the roof of the car?"
Tierney said making plans ahead of time can help you react better in the moment. If you feel your family may not be able to stay safe during a flash flood, you should take that into account when making travel plans.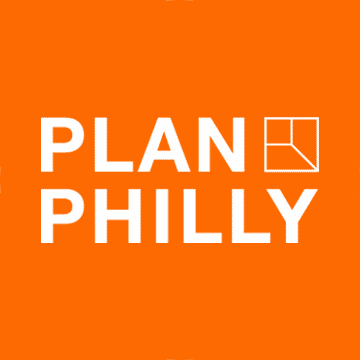 WHYY is your source for fact-based, in-depth journalism and information. As a nonprofit organization, we rely on financial support from readers like you. Please give today.