'We have met the enemy, and he is us': Remembering the first Earth Day 53 years later
It's been 53 years since the first Earth Day. People in the Philadelphia area share their memories of the event, and what it means to them decades later.
This story is part of the WHYY News Climate Desk, bringing you news and solutions for our changing region.
From the Poconos to the Jersey Shore to the mouth of the Delaware Bay, what do you want to know about climate change? What would you like us to cover? Get in touch.
---
Steve Cottrell remembers the scent of marijuana as he listened to Allen Ginsberg recite a poem to a large and rowdy crowd.
It was April 1970, and more than 30,000 people gathered on Belmont Plateau in Philadelphia's Fairmount Park for the first Earth Day. The event, organized by University of Pennsylvania students and faculty, was the crescendo after a week of activities to promote environmental activism.
"I think the mood of the speakers and the organizers was a little bit of anger that the Earth was being abused by industry," Cottrell remembers. "And there was a lot of anger at the time, because of the Vietnam War itself, the government was abusing young people, sending them over to Vietnam to risk their lives for no good reason."
The event in Philadelphia was one of about 12,000 nationwide, attracting about 20 million people in the U.S., who voiced concerns about issues such as air pollution and toxic waste.The nationwide event led to the creation of the Clean Water and Endangered Species Acts. Congress authorized the creation of the Environmental Protection Agency a few months following the event.
Philadelphia's rally featured speakers like activist Ralph Nader and U.S. Sen. Edmund Muskie, who introduced the Clean Air Act of 1970, as well as performances by the cast of Hair and the Native American rock band Redbone.
The then-18-year-old Cottrell had just finished his first semester of college, and it was the promise of an outdoor concert that drew him to the event. He had attended Woodstock a few months prior. Environmental issues weren't at the forefront of Cottrell's mind during a time when his friends were being drafted to Vietnam.
"At the time, there was some competition for attention, because that was the height of the Vietnam War, and I was more focused on that — not just me, but a lot of people were more focused on the peace movement," he said.
Today, Cottrell is an active environmentalist as president of the Delaware Audubon Society. He said the idea of Earth Day is something that should be practiced every day. People can simply start by reducing their use of lawn mowers, which contribute to climate change, Cottrell said.
Not everyone embarked on the city on Earth Day, 1970.
Then-15-year-old Maurice Sampson organized and spoke at an Earth Day event at his school in Cherry Hill, N.J.  Sampson, who was the president of his sophomore class, said 252 students rode their bikes to school, instead of taking the bus or driving.
"It was the first global event that was also local," he said. "It was spontaneous. There was no internet, but there were things going on all around the world. And the energy and focus on the planet became very real."
Leading up to Earth Day, Sampson and his fellow students planned meetings to organize the event. During the first meeting, it struck Sampson how widespread the interest was.
"There were kids there from the honor society, and there were kids there who smoked in the bathrooms," he said. "So, I knew right away this was something special."
The first Earth Day inspired Sampson to advocate for the environment, even as a teen. In 1974, he helped save 54 acres of woods near his home from a proposed housing development. Today, he's the Eastern Pennsylvania Director for Clean Water Action, and he previously was Philadelphia's first recycling coordinator.
"On that day, I made my career decision," Sampson said.
Scientists and academics visited university campuses across the U.S. to give lectures about environmental issues. Biologist Paul Ehrlich spoke about the toll of overpopulation to about 1,200 people at Villanova University.
Jack Bartley, who was a junior at the university at the time, said the events at Villanova were a big deal.
"It's a very conservative university, and for them to react in such a way to have all these displays, and people coming in to visit, and having speeches and all kinds of activities for the students, it was really impressive," he said.
Bartley already was interested in the environment as one of eight students in an ecology class.  He vividly remembers a large Earth Day display advertising converting cars from gasoline to propane. Bartley had saved enough money for a Firebird after getting a full scholarship to college, and after seeing the display, he spent a lot of time thinking about converting it to propane — though the idea never came to fruition.
The event had a significant influence on Bartley's career. He later became an ecology professor at the University of Delaware, and organized study abroad trips to Hawaii, where students studied the health of reef systems and marine species.
To this day, Bartley introduces students to a Pogo cartoon designed to promote the first Earth Day. The cartoon depicts a littered environment with the caption "we have met the enemy, and he is us."
"That's the first thing [the students] see when they walk in," Bartley said. "They see Pogo talking to his friend about, 'This is a real problem we have here,' 'This stuff is hard to walk on,' 'The whole place is polluted.' We have met the enemy, and he is us — and we're the only ones who are really screwing things up."
Earth Week 2023 is about to wrap up, and Sampson, who attended his first event when he was 15, believes it's time to reinvent the wheel. He said the focus should shift to how people can live with climate change. Sampson also calls for people to think long-term about environmental change.
"I think the environmental movement over 53 years has been so reactionary that by the time we are addressing the issues, the game is ahead of us," he said. "I think we've been chasing it for most of the last 53 years. We need to … start talking about what we want, instead of what we want to stop."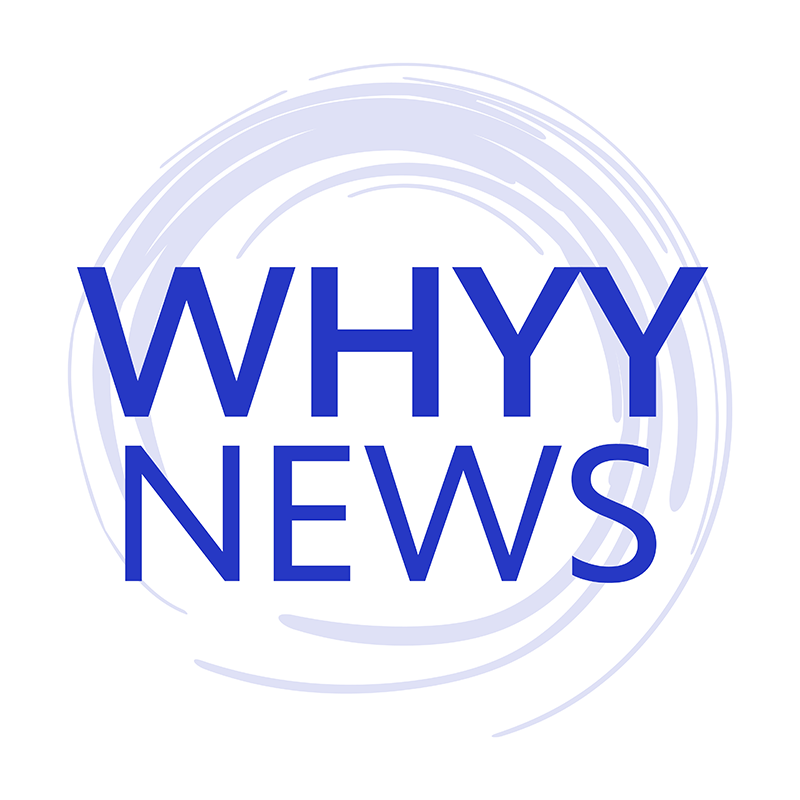 Get daily updates from WHYY News!
WHYY is your source for fact-based, in-depth journalism and information. As a nonprofit organization, we rely on financial support from readers like you. Please give today.