Earth Day, StrEAT Festival, Center City Jazz Festival in this week's 'Things To Do'
April 20 - April 23: James Beard dinner in Del., Jazz Fest in Philly, and "Beauty and the Beast, Jr." in South Jersey are among weekend event highlights.
Listen
5:00
With the spring weather swinging from hot to cold to everything in between, Earth Day's emphasis on climate education and sustainable measures to preserve it for future generations couldn't be more timely. Philadelphia Celebrates Jazz as part of Jazz Appreciation Month with events throughout the city, including the Center City Jazz Fest. Natalie Merchant brings her Keep Your Courage tour to Broad St., but tickets are going fast. In Delaware, the city's top chefs are cooking up a lavish Sunday dining event.
Special Events | Arts & Culture | Kids | Music | Delaware | New Jersey
---
Special Events
Earth Day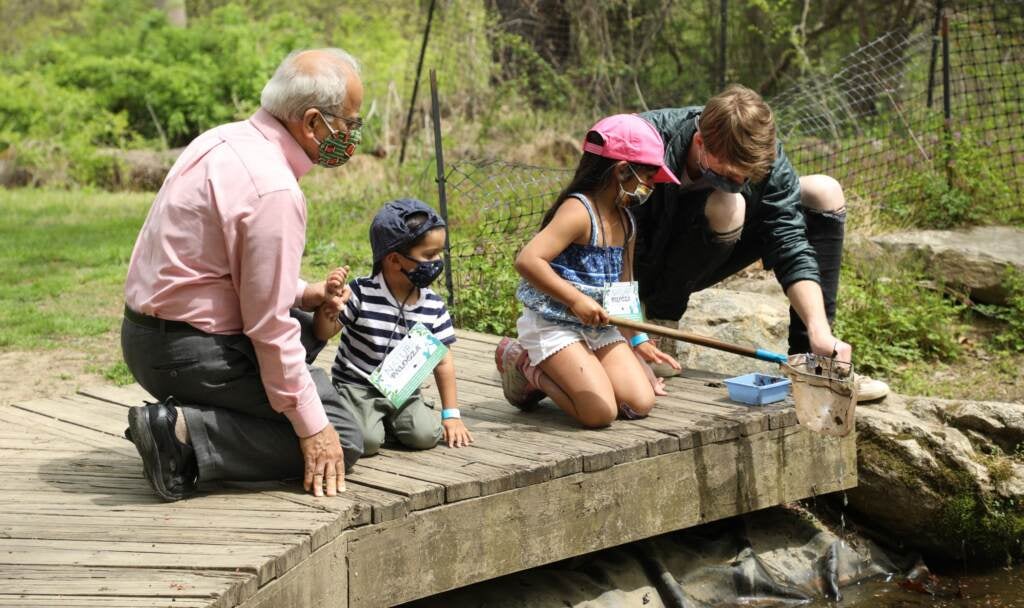 Where: Various venues
When: Saturday, April 22
How much: Free, pay as you go
On Earth Day, the world celebrates the planet by participating in outdoor activities focused on sustainability and preservation. Egg Township boasts the biggest Earth Day Festival in South Jersey. Cherry Hill is hosting the Cooper River Park Cleanup, and other N.J. cities and townships have events scheduled as well. In Delaware, the state's park system offers guided nature hikes, among other events. In West Philly, UC Green is organizing a planting of over 50 trees in the neighborhood. Earth Day will be recognized at the Philadelphia Celebrates Jazz edition of Revival Walk through Tacony State Park. And in the northwest, Naturepalooza's event includes food trucks, guided nature walks, nature-themed arts and crafts, and activity stations for all ages. The city of Philadelphia compiled a list of even more events.
Uhuru Health Festival and Flea Market
Spending Earth Day communing with nature at one of the city's parks makes perfect sense if you add in even more wellness practices. On Saturday, Clark Park hosts the Uhuru Health Festival and Flea Market. Screenings, yoga and fitness demonstrations, live music, and dance performances, along with more than 100 multicultural vendors, are on the day's schedule. Dr. Aisha Fields, an optical physicist and educator, is the keynote speaker.
Philadelphia Home Show
Where: Pennsylvania Convention Center, 1101 Arch St. 
When: Saturday, April 22 – 10 a.m. to 8 p.m., Sunday, April 23 – 10 a.m. to 5 p.m.
How much: Free with advance registration, $10 at the door
The Philadelphia Home Show is less for the casual Pinterest decorator and more for homeowners or those aspiring to be who have already planned for and budgeted for a home repair, upgrade, or renovation. This is the expo to connect with experienced (hopefully) contractors, tradespeople, and vendors who can build a deck, upgrade a kitchen, or construct a swimming pool. A showcase on kitchens promises to be "the show within the show."
Everyday Futures Fest Block Party
Art, science, music, and entertainment combine for one of the city's most unique block parties. The Da Vinci Art Alliance is hosting the Everyday Futures Fest Block Party on the entire 700 block of Catherine St., encompassing more than 50 community and cultural institutions and including temporary art installations, food, music, dance, storytelling, sustainable vendors, and interactive workshops.
StrEAT Food Festival
Where: Main Street, Manayunk
When: Sunday, April 23, 11 a.m. to 5 p.m.
How much: Free, pay as you go
Eating is practically Philadelphia's seventh major sport. If you're looking to be a foodie All-Star, you can't miss Manayunk's  StrEAT Festival. The weather gods are looking favorable as neither unexpectedly high temps nor rain is in the forecast, though it may be on the chilly side. Or should we say "chili?" Vendors, food trucks, and local restaurants combine for varied gastronomic delights from taquitos to donuts. And performances from the appropriately named Apple Juice Jones and The Honey Badgers, among others, are happening on two stages.
Fabulous Feline Festival
Where: Greater Philadelphia Expo Center, 100 Station Ave. in Oaks, Pa.
When: Saturday, April 22 and Sunday, April 23, 9 a.m. to 4 p.m.
How much: $10 general admission for those 6 and over, a family pack is $30 (two adults and two children under 18)
Got cats? Or want one? The Cat Fanciers Association is putting on the Fabulous Feline Festival, where you can find out more about the feline population or spoil the kitty you already have with an array of items from cat-friendly vendors. More than 35 cat breeds will compete for Best-in-Show in four different judging rings (and you can visit the cats in-between judging). If you arrive early, there are free cat coloring books for the first 50 kids and a daily cat costume contest at lunchtime.
---
Arts & Culture
The ROOTS Arts Show
When artist Shari Jones was denied entry into mainstream art shows, she created her own. The ROOTS Art Show (not to be confused with any association with the band) is committed to including Black, brown, and LGBTQ+ artists. Their spring show's theme is an Afrocentric celebration of Earth Day, with artists, performances, and vendors curated with that in mind. The dress code for the day is semi-formal, and the color palette is earth tone, so interpret that however creatively you choose.
Forever Young
Where: Bristol Riverside Theater, 120 Radcliffe St., Bristol, Pa.
When: Through Sunday, April 23
How much: $50, $38 for military, $20 for children, students w/ID under 25
Set to the soundtrack of classics from Michael Jackson, Frank Sinatra, Billy Joel, The Beatles, The Rolling Stones, The Temptations, Johnny Cash, and Queen, among many others, Forever Young provides the link between music and memories that keep us connected to our favorite artists.
Play Development Series
The next August Wilson, Tennesse Williams, or Lynn Nottage could emerge right here in Philadelphia. That's what The Philly Young Playwrights Development Series hopes to accomplish. In conjunction with World Cafe Live, the work of four local playwrights in middle and high school will be read at the one-time-only event. The student plays were winnowed down from more than 500 submissions from 30 schools for further development. Live music, explicitly created for each work, will accompany the reading.
Plum Bun
 Jessie Fauset was a leading member of the Harlem Renaissance, the loosely connected group of the Black intelligentsia that helped document African American life in the 1920s. The author, scholar, and playwright became editor of the NAACP literary magazine "The Crisis" at the behest of its founder, W.E.B DuBois. Born in South Jersey, she is believed to be the first Black graduate of Philadelphia's Girls High. The EgoPo Theater presents Fauset's controversial 1929 play "Plum Bum," in which a Philadelphia woman conceals her racial identity to gain acceptance in New York's avant-garde society.
 Kun-Yang Lin Dancers
View this post on Instagram
Asian dance troupe Kun-Yang Lin returns to the Esperanza Arts Center for a performance that will be both in-person and live-streamed. The troupe's guiding philosophy is its chi awareness practice, informed by Asian culture and philosophy. Principal dancer Keila Perez-Vega will lead a post-show interactive salsa class. The performance happens in-person with an accompanying live stream.
---
Kids
2nd Annual Story Explorers Book Fest
There is no better feeling for a book lover than to pass their love of reading to their children. You can do so at the second annual Story Explorers Book Fest, which takes advantage of the Philadelphia Athenaeum's rare book and map collection to educate kids. The day includes activities, readings, workshops by educators and authors, and book sales.
Music of Bob Marley for Kids Earth Day Celebration
Where: Brooklyn Bowl Philadelphia, 1009 Canal St. 
When: Saturday, April 22, noon
How much: $16, kids under 1, free
What better choice of music for an Earth Day Celebration than Bob Marley? The Rastafarian musician preached universal love through his music and his philosophies. Put on by The Rock and Roll Playhouse, this event is part of a nationwide series dedicated to exposing classical music to children, with a different artist featured each time. Jah People, a Philadelphia-based Marley cover band, will perform his music.
---
Music
Center City Jazz Festival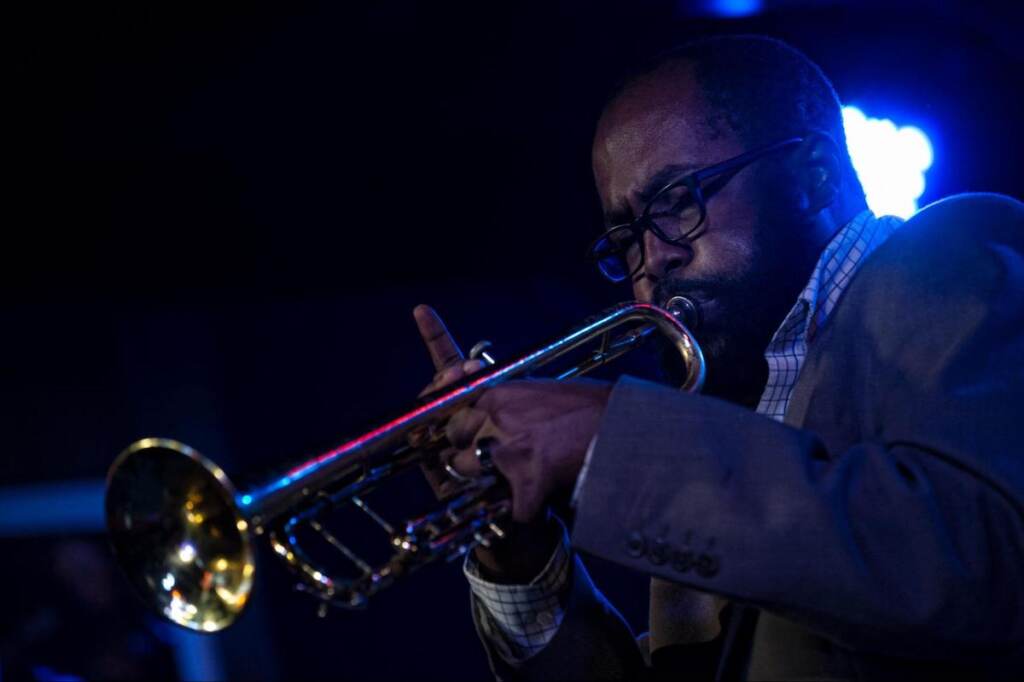 April is Jazz Appreciation Month, started in 2001 by a curator at the Smithsonian to celebrate its impact on American culture. In Philly, the city's rich jazz history is celebrated with several events. The Center City Jazz Festival brings 20 bands to five venues in six hours.
All five venues are within walking distance of each other. Performers include Joanna Pascale,  Anthony Tidd,  Brent White, Dezron Douglas, and Jeannie Brooks.
Jamaaladeen Tacuma and the Brotherhood Collective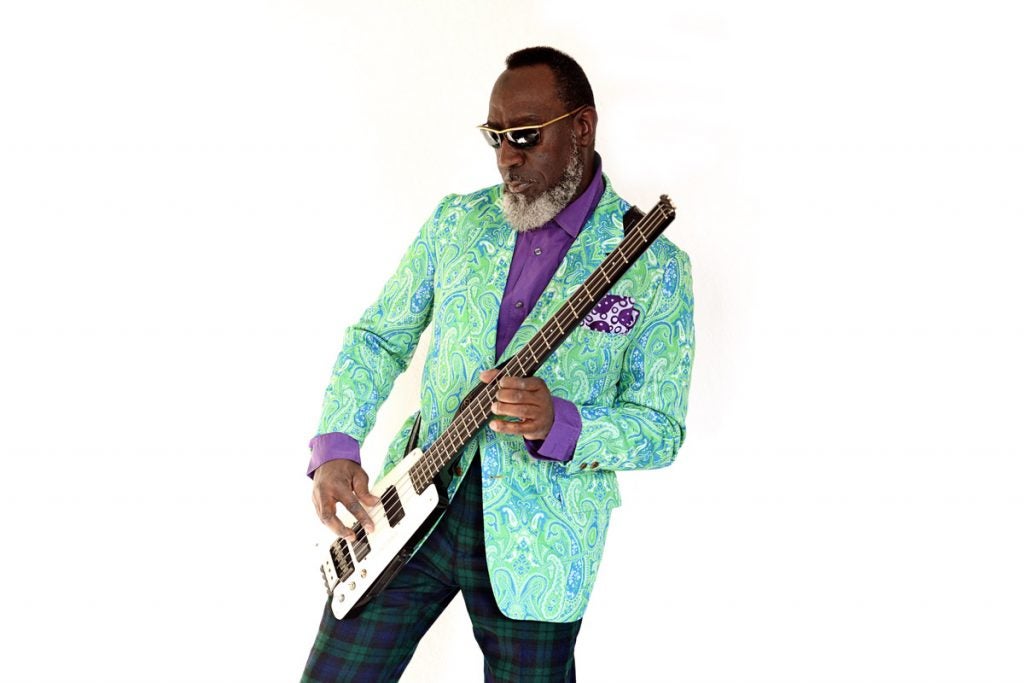 Where: Masjidullah Center for Excellence, 7401 Limekiln Pk.  
When: Friday, April 21 – 5 p.m.
How much: Free
Local bass icon Jamaaladeen Tacuma will commemorate Eid-al-Fitar, the end of Ramadan, with a free performance as part of the Philly Celebrates Jazz Neighborhood Jazz Series. Tacuma, who grew up in Philly, is part of a long line of Muslim-American jazz musicians, including Pharoah Sanders, Ahmad Jamal, Lynn Hope, and Art Blakey (Abdullah Ibn Buhaina) who moved the genre forward. At this show, Tacuma and his quartet will perform "spiritual jazz" by Muslim artists that include selections from his own compositions.
Natalie Merchant: Keep Your Courage Tour
At the intersection of folk, pop, and soul lies Natalie Merchant. Since leaving 10,000 Maniacs after seven albums, she's released nine as a solo artist, establishing her as a leading singer/songwriter with a unique voice. Her latest album, "Keep Your Courage," was released earlier this year and is her first in nine years. It's an apt title: Merchant thought her career was over after spine surgery left her (literally) without a voice in 2020. Though her show at the Miller Theater is listed as sold out, there are limited tickets available via resellers.
RadioKismet: Stephen Ulrich and Big Lazy
Where: RadioKismet Studio, 130 S. 34th St. 
When:  Saturday, April 22 – 7:30 p.m.
How much: $23 
Ever watched a podcast taping, and a concert broke out? Well, you can now. Podcast house RadioKismet presents composer and "crime jazz" artist Stephen Ulrich and Big Lazy at its University City studio. RadioKismet founder Christopher Plant will first interview Ulrich about his new album "Music from This American Life," and then he'll perform. And yes, it's that "This American Life." Ulrich composes instrumentals for the venerated NPR show.
---
Delaware
The Man of La Mancha
Where: Delaware Theatre Company, 200 Water St., Wilmington, Del.
When:  Through Sunday, April 30
How much: $25 – $65 
This classic musical, first produced in 1965, brought you the songs "The Impossible Dream" and "I, Don Quixote," winning five Tony Awards and spawning four Broadway revivals (and counting). Actor-musicians will play their instruments live onstage in the Delaware Theatre Company's adaptation.
The James Beard Foundation Sunday Supper
In conjunction with Johnson Commercial Real Estate, the City of Wilmington, and It's Time, The James Beard Foundation Sunday Supper will showcase some of Wilmington's top chefs. An hour-long reception precedes a "family-style" multi-course dinner with contributions from each chef. They include Bardea Steak's Antimo DiMeo, Le Cavalier at the Green Room's Tyler Akin, Ciro Food and Drink's Michael DiBianca, The Juice Joint's Lanice Wilson, Oath 84's Justin Womack, and Katiroll Wala's Praveena Kumar.
---
New Jersey
Beauty and the Beast, Jr.
Where: The Ritz Theatre, 915 White Horse Pike, Haddon Township., N.J.
When:  Friday, April 21 at 7 p.m., Saturday, April 22 at 2 p.m. and 7 p.m.
How much: $12
The long-standing musical has a version specifically geared to kids, which comes to The Ritz for a limited engagement. In case you've been under a rock for decades and somehow missed the stage production, both the live-action and animated movies "Beauty and the Beast" tell the story of Belle and a spellbound handsome prince who has been transformed into a frightening beast — but he can be restored to his true identity only if he can learn to give and receive love.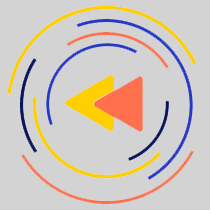 Saturdays just got more interesting.
WHYY is your source for fact-based, in-depth journalism and information. As a nonprofit organization, we rely on financial support from readers like you. Please give today.