Can capitalism save the planet from a climate crisis?
Many would say capitalism is what drove the climate crisis, and that a solution would depend on a different economic model that prioritizes sustainability and equity.
Listen
6:52
This story is part of the WHYY News Climate Desk, bringing you news and solutions for our changing region.
From the Poconos to the Jersey Shore to the mouth of the Delaware Bay, what do you want to know about climate change? What would you like us to cover? Get in touch.
---
Excessive heat, floods, stronger storms — the climate predictions for our region look bleak. But solutions are brewing, often driven by a desire to profit as well as altruism.
Israel, the so-called start-up nation, known for its innovation with desalination, has 6,000 active start-ups with hundreds focusing on climate solutions.
So, I took a trip to Israel to find out what technology driven by capitalism can do to help us prepare for the warming future.
Israel faces an existential crisis for the small democratic country, with protests blocking streets and talks of a civil war over a plan to weaken the role of its Supreme Court.
But at an investors summit in February, few wanted to discuss that. Instead, inside Jerusalem's International Convention Center a Disney-esque TED Talk meets a job fair focused exclusively on how Israeli tech companies were racing to solve the climate crisis.
At the opening session of the OurCrowd summit, it was music, lights, camera, action.
"Today we ask the big question: Can the people in this room, the investors, the founders, the multinational executives and business leaders, can they dream up, develop, and deploy the solutions we need? We ask the question: Can start-ups help save the planet?"
Apart from the opening ceremony, dozens of Israeli climate tech start-ups set up booths hoping to hook a venture capitalist or two.
Organizers promised, "angels and unicorns, start-ups and scale-ups, …drones that plant trees, plants that make fish, and milk without cows."
Jon Medved, the CEO of OurCrowd, an online crowdfunding site that links investors with start-ups, was the man behind this summit.
Many would say capitalism is what drove the climate crisis. And that a solution would depend on a different economic model that prioritizes sustainability and equity. But when asked to comment on that, Medved crunched his water bottle.
"I don't believe it for a second," Medved said. "I think capitalism has proven to be the only system that works. It's the system that has brought living standards up around the world."
Medved pointed to the OurCrowd efforts that direct a percentage of profits toward improving health care for the poor. Like a lot of people worried about climate change, he says there's no time to waste. He thinks spending money on building new solar and wind farms is important, but he has his money on climate tech.
"The problem is we need new technologies," Medved said while pounding his water bottle on the table. "We need to have breakthroughs. We need green hydrogen today, not sometime in the distant future. We need it now!"
Green hydrogen is hydrogen fuel created with renewable energy. Other types of hydrogen fuel are known as black, gray, or blue and use varying degrees of fossil fuels to produce.
Medved scoffed at the suggestion that governments could play an important role in solving the climate crisis.
"I don't see another way," Medved said. "I don't want a big government or bureaucrat making decisions about which solution or which technology, because that leads to corruption and bad decision making."
He pointed to Solyndra, the failed solar company, which had gotten a loan under the Obama administration as part of the Energy Policy Act of 2005. The company went bankrupt, and investigations showed that along with the wasted money, decisions to back the start-up had been political.
People like Medved call themselves "impact investors." Their definition of profit includes additional benefits for society and the environment.
"My focus is on companies that have a double bottom line where you can make money and do good at the same time," he said. "And I believe strongly that there's no opposition between those two goals."
Several climate solution start-ups featured at the summit are backed by venture capitalist Gideon Stein, including a highly nutritious version of duckweed that can be grown inside a warehouse using little energy. The GreenOnyx "farm" grows one of the world's smallest flowering plants on the fourth floor of an industrial building in Tel Aviv. "We wanted to develop a solution to feed the world with very highly nutritious phytonutrients — but at the same time protect the planet," said co-founder Tsipi Shoham.
Stein has also backed a plan to dispose of organic waste at the bottom of the Black Sea; a company seeking to replace plastic garden pots with those made of compost that would also protect a plant from insects and viruses; low carbon steel; and an effort that would help reduce the carbon footprint of building material.
"We have to shoot in all directions," said Stein. "We have to make everything work. We need all of them to work to beat this problem."
Stein began his career as an engineer, and helped develop  the first high-tech safety features that assist drivers: prevent a crash or help cars stay in their lane. That's how he made his millions, as the chief scientist for Mobileye.
And he takes his role as an impact investor seriously. He has a unique requirement of any start-up he invests in, making sure the knowledge gained is public whether the company succeeds or not.
"I want a publication," he said. "I'm forcing them to publish. Make sure [the research] is out there. And if the company wants to be stealth, just make an agreement that if it fails the papers are there."
The majority of these start-ups will fail. But Stein says, that's OK by him as long as the research can be used by someone else.
After so much cheerleading on the climate tech front, I met someone who had a slightly different view.
Yosef Abramowitz calls himself Israel's "climate pioneer." He helped bring solar power to the country by creating Arava Power in 2006. He is now the CEO of Energiya Global, which develops solar projects in Africa.
"It would be great to have new technologies that can especially help us store energy and deliver it to the neediest people as cheaply as possible," Abramowitz said. "But baby, we just have to execute and implement and build, build, build. That's the solution."
Abramowitz says the majority of climate investment should go toward things we have already developed — solar, wind, and geothermal.
He worries that the focus on tech solutions could leave behind the people who contribute least to climate change yet have the most to lose.
"The poorer the community the less likely the titans of investing and tech are likely to go," Abramowitz said.
Abramowitz says unfettered capitalism got us here. The problem, he says, is that fossil fuels are and continue to be subsidized. The International Monetary Fund reports those subsidies amounted to $5.9 trillion in 2020. Capitalism is fine, he says, but it needs guardrails and government incentives to push greener solutions forward.
"We have to save the planet today. That also takes some greed. And we bless that greed."
But Abramowitz says you can get more climate bang for your buck while also doing anti-poverty work.
"We just plugged in a field in Burundi, the poorest country on the planet, to provide 10% of the country's power. If we can do it there, we can do it anywhere. South Sudan is next. You know, what's the excuse?"
Using funds distributed through the U.S. International Development Finance Corporation, Abramowitz secured $10 million to finance the first solar project in Burundi. It's set to go online May 9.
But when it comes to the climate tech start-ups, Africa will likely not be the next stop — the Israeli entrepreneurs are looking to the U.S. to sell their high-tech climate solutions.
Reporting for this story was made possible in part by the Jerusalem Press Club.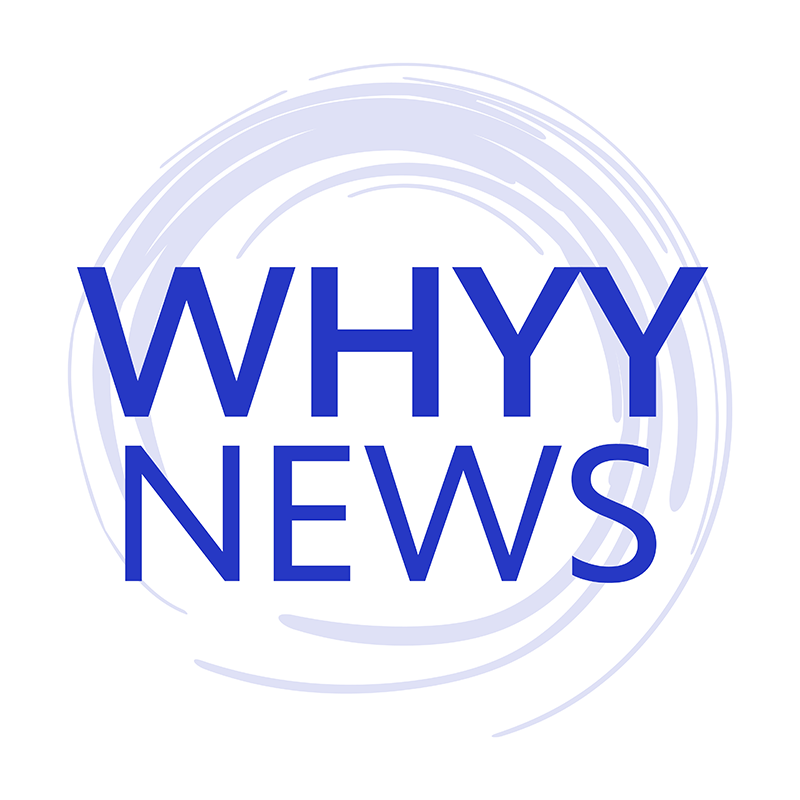 Get daily updates from WHYY News!
WHYY is your source for fact-based, in-depth journalism and information. As a nonprofit organization, we rely on financial support from readers like you. Please give today.