A changing climate is contributing to longer wildfire seasons in New Jersey, experts say
Officials say that 99% of wildfires are caused by humans.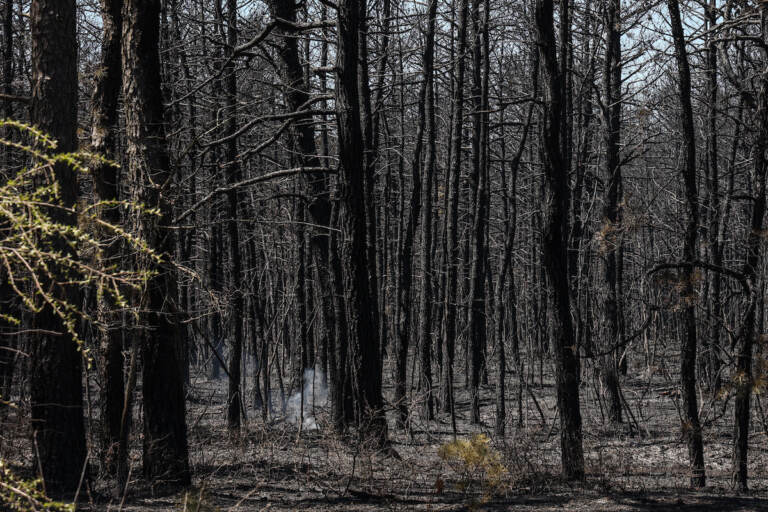 This story is part of the WHYY News Climate Desk, bringing you news and solutions for our changing region.

From the Poconos to the Jersey Shore to the mouth of the Delaware Bay, what do you want to know about climate change? What would you like us to cover? Get in touch.
---
The Jimmy's Waterhole wildfire in Manchester Township, Ocean County — which destroyed more than 3,800 acres and caused residents from about 170 homes to evacuate — sparked Monday afternoon just as New Jersey entered peak wildfire season.
Experts say climate change is a factor contributing to longer wildfire seasons.
"Typically, we wouldn't mark spring wildfire season until about March 15," Greg McLaughlin, administrator and chief of the New Jersey Forest Fire Service, said.  "And then that usually ends when that deciduous vegetation leaves out fully and is full of moisture. That's about the middle of May. But we're starting to see fires happening in the early part of March, even in mid-February."
McLaughlin adds that his agency had seen wildfires into late June and early July.
"We're seeing this peak fire season that was confined to about a 2-3 month period extending into a 4-5 month period," he said.
John Cecil, assistant commissioner of state parks, forests, and historic sites for the state Department of Environmental Protection, said he is concerned about extreme fluctuations in the climate that make it difficult to prepare for fires.
For example, 2019 was one of the wettest years in recent history, while 2022 saw a prolonged dry period with little precipitation this past winter. February was the 11th driest on record in the Garden State since records were kept, starting in 1895.
"We see these ups and downs; it makes it very difficult for all of us to be mindful of how we're engaging with our homes and our yards and how we're taking care of things," Cecil said.
Wildfire numbers are already up for 2023. As of April 5, 333 fires have burned more than 900 acres. At the same time last year, 262 fires burned more than 300 acres.
Until the Jimmy's Water Hole fire, the worst fire of the season to date was the Governor's Branch fire in the Stafford Forge Wildlife Management Area in Little Egg Harbor, Ocean County. Sparked on March 7, it burned little more than 400 acres.
Fuel that turns to flames
Several factors contribute to wildfires, including longer days and bare deciduous trees. Evergreens shed pine needles and, combined with dry leaves on the forest floor, are also potent fuels.
"All fires start on the ground and then build from there," said McLaughlin.
Snowpack and precipitation could have helped reduce wildfire risks by compacting the items on the ground. But this winter's dry conditions upped the stakes.
"When those things are not compacted, they have air in them," McLaughlin said, adding that air is a key component for fire. "So those fuels are more readily available to burn."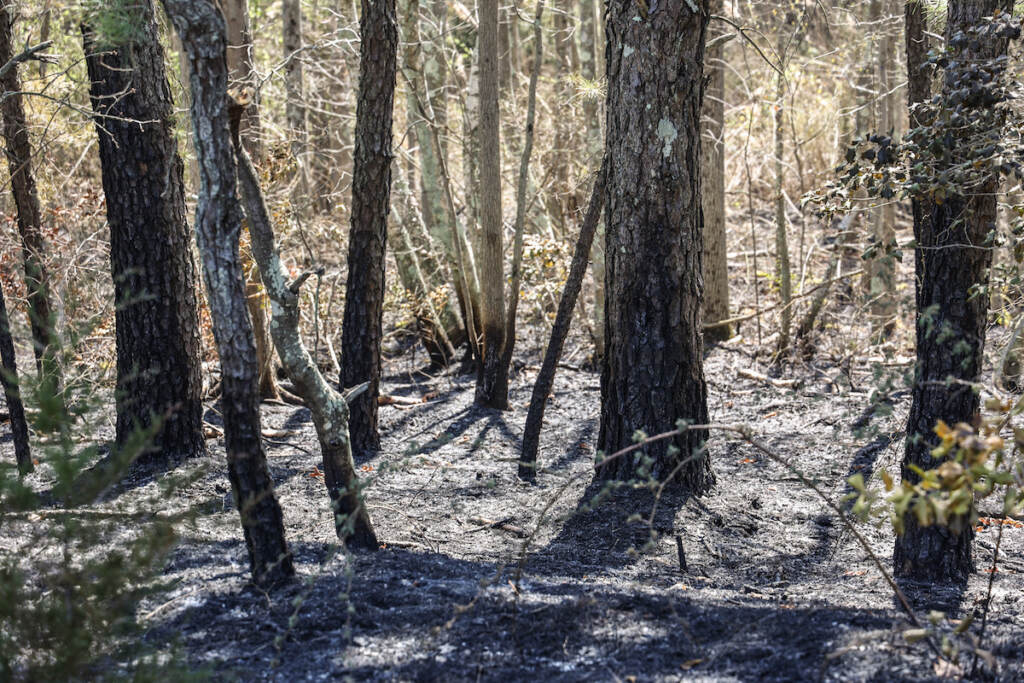 Officials add that other factors, such as humidity levels falling below 20% and temperatures rising into the 70s, also contribute to the start and spread of spring wildfires.
"All of those things add to the vulnerabilities that we see," said Cecil. "This forest is conditioned to burn. It's evolved to burn. That's the condition of these trees. That's what they need; that's what they like."
What makes New Jersey ripe for forest fire disaster is that it's the most densely populated state in the nation.
"Almost half of all residents live within the wildland urban interface," McLaughlin said. "We have over a million acres of one of the most volatile fuel types in the country in the Pine Barrens."
Nearly completely preventable
Officials say that 99% of wildfires are caused by humans.
"Whether that's accidental or intentional, people are one of the main contributing factors to fire starts," said McLaughlin, adding his agency is always looking for ways to tell residents about the importance of fire safety.
"They have to be careful with their cooking grills…their campfires…[when] cleaning out their chimneys and fireplaces at this time of year and disposing of wood ashes, which is an accidental cause of many fires," McLaughlin said. "People don't realize that those ashes could still be hot. And once they're exposed outside to the air, they can start a new fire."
He urges campers to make sure fires are contained in an area that will not allow the fire to escape. Leaving a campfire, it should be "cold to the touch." That also goes for cooking or grilling with charcoal.
McLaughlin says residents of  "this wildland urban interface" can take measures to protect themselves.
"They can create evacuation plans…internal to their communities and locally messaging about conditions that are happening, whether there is or isn't a fire," he said.
More tips can be found on NJwildfire.org, the state forest fire service's website.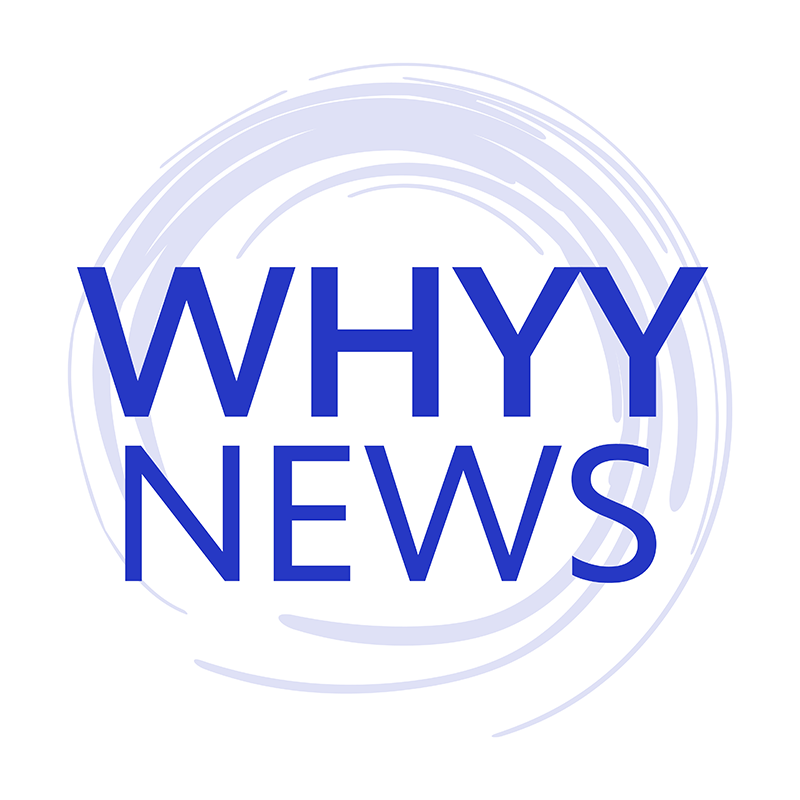 Get daily updates from WHYY News!
WHYY is your source for fact-based, in-depth journalism and information. As a nonprofit organization, we rely on financial support from readers like you. Please give today.