Philadelphia's suburbs will be key for Oz and Fetterman. What do voters think about the candidates?
A reporter walks into a church and a bar in Delco on a Sunday. Voters had a lot to say about the U.S. Senate race between John Fetterman and Mehmet Oz.
Listen
5:31
Ask us: As Election Day draws near, what questions do you have?
Service at St. Michael's Episcopal Church in Yeadon went as planned on a recent Sunday. With the lively atmosphere and spirited singing, it was an ordinary service for the congregation. However, there was a brief intermission as a member of the church passed around flyers.
They were letter templates. Addressed to the area's state representative and state senator, the letters urged elected officials to take action against gun violence by backing legislation that would implement universal background checks on gun purchases and ban assault weapons.
Rev. Canon Jordan Casson said that the church is very politically active.
"We have Republicans here as part of our parish, we have Democrats, we have independents, liberals, libertarians, and we have people who don't vote or participate in the political arena, but I think that's also part of the township. But by and large, I think Yeadon is a very politically conscious neighborhood," Casson said.
Yeadon, in Delaware County, and other communities in Philadelphia's suburbs are in the national spotlight once more.
After giving President Joe Biden a win in Pennsylvania during the 2020 election, the four counties surrounding the City of Brotherly Love are being seen as the great decider of the next big ticket race: Pennsylvania's U.S. Senate seat. The winner of the seat could likely determine the balance of power in the Senate for the next few years.
Lt. Gov. John Fetterman and Dr. Mehmet Oz are courting voters from across this region. GOP candidates have suffered major losses in the Philadelphia suburbs since 2016 — much to the liking of their Democratic counterparts.
Home to more than 565,000 residents, Delaware County's political evolution has been well-documented. Republicans controlled the County Council from the Civil War until 2019, when Democrats finally won all five seats.
The Borough of Yeadon was one of the places that helped power the blue wave and residents of the surrounding area have a lot of thoughts about the U.S. Senate race.
Some voters see Oz as 'a stranger to the state'
Following service, several members of the church spoke candidly about the Senate race and what will be driving them to the polls during the midterms. Jonathan Williams, 55, said that he has questions for Oz.
"Mehmet Oz is a stranger to the state. From all indications, he is really a stranger to the state and he's one of those people we in our community will call carpetbaggers — moving from state to state and taking opportunities … Basically, he's an opportunist. I don't think he's gonna be good for the state," Williams said.
He said that he's been keeping a close eye on the Senate race because he is concerned about the big issues like the economy, abortion rights, and voting rights. Williams, a resident of nearby Collingdale, has always voted in
dependent, but this time around he is leaning heavily toward Fetterman.
Williams is originally from Liberia. He said that he fears democracy is at stake.
"To come to America and having voted in the last four or five elections and then you have one election where one person feels [that] because he didn't win, he should tear this country apart. It means a lot. For some of us who really, really believe in democracy, it means a lot," Williams said.
Joanne Borders, 67, had already cast her vote by mail.
"The important things to me are a woman's right to choose. That's the most important," Borders said. "I think that's the biggest one right now, and also the crime and I think that the Democratic candidate is strongest on crime."
The governor's race has also been at the top of Borders' mind and has made her uncomfortable about the future of democracy.
"When I see the candidate that says that he has the right to disqualify any of the voting machines, that's pretty fearful — that's not democratic," Borders said.
Yeadon's shifting politics over the past few decades have helped drive Delco's political seachange and have been crucial for Democratic candidates for statewide and national offices looking to win in a key battleground state.
However, not all of Delco has transformed into a Democratic stronghold.
In Delco's GOP territory, voters are not 'thrilled' about any candidates
The Borough of Ridley Park is the setting of the 2012 movie "Silver Linings Playbook," but it is also considered the home base for the Republican Party in Delco.
Dolan's Bar has been a staple in the community since 1954. Tom Beck, 61, a patron at the bar, said that the Dolan family has been integral to the fabric of the community since it opened. His father and grandfather have been friends of the Dolans for years.
"It's a great place to be, it's a great sports bar, and we're fortunate to have it here in the neighborhood," Beck said.
Hours before the Phillies clinched their trip to the World Series, patrons of the bar offered their opinions of the Senate race. Beck said that he wouldn't divulge his political affiliation, but added that living in Ridley Park, it shouldn't be a secret.
Nonetheless, he has been turned off by the "vicious" campaign cycle.
"I'm not thrilled with either candidate in both races on both sides of the fence. I'm a little disappointed in the platform that they're both working off of. Actually, I'm more interested in the local levels," Beck said.
Beck said that he has voted in every election since he was 18 and that he focuses on local issues when he votes.
"One in particular is right here in Ridley Park. There's two bridges that run through Ridley Park — and one of the bridges was closed and it's definitely in need of repair. It's even closed to foot traffic, which is ridiculous. The businesses here in Ridley Park are suffering. The students and the residents are suffering," Beck said.
He hopes that all of the money going to federal infrastructure finds its way to Ridley Park, and that whoever is elected to the Senate will have the borough's best interest in mind.
Beck yearns for a return to bipartisanship.
"There's a lot of good being done on both sides of the aisle. And I just believe we need to find a common ground and work it so it benefits everybody here in the state of Pennsylvania. It can be done. And we're asking these people to be leaders, act like leaders, and lead, and I hope they hear me and I hope they do that," Beck said.
Jack Campbell, 53, of Ridley Park, said that his choice for U.S. Senate would likely be "none of the above."
"I don't know how they all got to where they are, but they're all horrible. We have a carpetbagger coming in in Oz. And we have John Fetterman, who's a trust fund baby," Campbell said. "Nobody's likable. That's the problem. None of the candidates are likable."
He's sick of the negative campaign advertisements. He's tired of the negativity.
Campbell wants to see more of what people want. He, for example, wants term limits for all elected offices.
"They've been in office for 50, 60 years and now their kids are getting into their jobs. It's literally the royal families of the United States," Campbell said.
Mike Koronkiewicz, 55, of Garnet Valley, said that he doesn't believe Biden and a Democratic Congress have worked so far. Because of the 60-vote majority required for legislation to advance, the 50-50 split in the Senate has served as a major roadblock for either party to accomplish anything.
He is primarily concerned with inflation, crime, and education.
"I think things have got to change. So the public school system might not be working, maybe the charter schools, they seem like they are. Maybe we should start looking at that more," Koronkiewicz said.
Like Campbell, he has also grown disillusioned with the lack of term limits for elected offices.
"You're supposed to go there, serve your four years, and go back to the farm — but now it becomes like a career for them. So, they're doing everything to stay in there instead of doing what's right for their constituents or for the country. Sometimes you gotta make hard decisions, not everybody's gonna be happy. So I think that to me is one thing. We have to start voting people in who will do their job," Koronkiewicz said.
Renee Quick, 45, moved from Billings, Montana, all the way to Prospect Park in Delco about 10 years ago and she really enjoys it. She's become very fond of Fetterman.
"He texts me at least six, seven times a day and we're really tight," Quick said jokingly about his campaign messages.
Quick supports Fetterman's platform on marijuana and abortion rights.
"Fetterman is somebody who would live across the street from me, and I am tired of seeing people in Washington that do not represent us," Quick said.
She believes that the Republican candidates for statewide offices are running racist campaigns and are not speaking to the working class. Ads that attack Fetterman for living off of the financial support of his parents frustrate her.
Ultimately, Quick wants someone in the Senate who speaks to her working-class values.
"I'm just sick of getting screwed all the time. I feel like we're the ones that are carrying America while the rich get richer, and the working class get poorer. How many jobs can you have and still pay your rent? I work seven days a week. I'm only here because I got a day off," Quick said.
Nothing could convince her to consider voting for Oz — and definitely not Mastriano.
However, there is one thing Fetterman can do once elected that would upset Quick.
If he ditches the shorts-and-hoodie combo for a well-tailored suit, she said, she might not be so responsive to his text messages.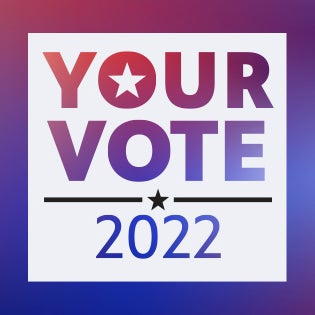 Your go-to election coverage
WHYY is your source for fact-based, in-depth journalism and information. As a nonprofit organization, we rely on financial support from readers like you. Please give today.