'Difficult to split yourself': Philly area educators on the pros and cons of hybrid learning
While the health implications of restarting classroom learning has been the subject of intense debate, the effectiveness of hybrid education has garnered less attention.
Listen
4:24
Nicole Miller remembers crying every day for two weeks after schools moved entirely online last March.
Miller, a Kindergarten teacher at Evans Elementary School in Yeadon, said the instincts she had honed over 19 years went out the window.
"This is not the career I signed up for! I can't do it! I hate it!" Miller recalls saying.
But, as the days turned into weeks and then months, Miller developed a new rhythm. She learned the best camera angle for her kids to see how she enunciates words, and created an interactive daily slideshow to keep them engaged.
"It became something like, 'OK, we can do this,'" Miller said. "And then they hit me with the hybrid."
On January 19, Miller's classroom was upended once again when the William Penn School District began bringing some students back to their Delaware County classrooms once a week as part of a hybrid education model.
That transition, she said, has been almost as tough as moving entirely online. On the first day back, Miller had just two students in her classroom — with the other seventeen opting to stay virtual.
It's hard to manage both simultaneously, and the kindergartners in the classroom have trouble focusing when she's tending to the students on camera.
"When students are in front of you they need your full attention," she said. "It's difficult to split yourself between the students there and the students on the computer. Like how do you do that with five-year-olds?"
For school districts trying to offer in-person instruction safely, breaking students up into cohorts in a hybrid model has become a band-aid during the pandemic — one many public schools in the Philadelphia region have used off and on since last year.
The School District of Philadelphia was originally scheduled to bring some young students back to school buildings this week for hybrid learning, but delayed until March 1 because of resistance from its teachers union. Teachers claim many city school buildings are not yet safely ventilated and want to wait until they are vaccinated before returning to classrooms. That conflict has been in a holding pattern for weeks, as both sides await a report from a city-appointed mediator.
But while the health implications of restarting classroom learning has been the subject of intense debate, the effectiveness of hybrid education as a model has garnered less attention. Interviews with parents and teachers in some suburban school districts suggest that, at least in the beginning, hybrid education has mixed success. While teachers are able to offer more focused instruction to the students who are sitting in front of them, some struggle to stay fully engaged with the others — often a large majority — who remain online.
'Districts aren't sharing enough'
In their push for returning 9,000 pre-K through second grade students to classrooms two days a week, district leaders in Philadelphia have cited data showing that young children have fallen behind the most academically during the pandemic.
"This is a period in their lives when really the foundation of their academic experience is being built," School District of Philadelphia spokesperson Monica Lewis said. "And so it is vitally important to have those students in a classroom with their teachers."
Nationally, though, from a research standpoint, it remains unclear if hybrid education can help young learners catch up.
"Districts aren't sharing enough publicly about what they are doing instructionally," said Bree Dusseault with the Center on Reinventing Public Education, an education policy group that has been studying hybrid learning models across the country since the pandemic began. "We are learning a lot more about health and safety priorities."
Under the academic plan in Philadelphia, students on both sides of the camera will need to make adjustments.
Those at home will need to follow along with lessons via new classroom cameras — which means the teachers, splitting their attention between students in the classroom and students online, may be slower to respond to their messages.
Students in the classroom will contend with the new changes in the classroom and occasionally still need to use their Chromebooks.
Teachers in the district have been engaged in "significant" professional development in recent weeks to learn the new technology, Lewis said, focused on how to effectively teach both groups of students at once.
The Philadelphia Federation of Teachers is skeptical that the training will be enough to make hybrid learning worth it.
"The concept of teaching in person and virtually simultaneously is daunting," union spokesperson Hillary Linardopoulos said in an email. "We have had discussions with the District about educators' responsibilities and have made clear that we have concerns with the efficacy of this instructional model."
Delaine Jones shares those concerns.
The longtime second grade teacher in the William Penn School District said the training her administrators provided didn't prepare her for how difficult it is to teach to three students in front of her and 14 in boxes on her screen. William Penn, like Philadelphia, serves a large population of economically disadvantaged and special needs students.
"It was just hard to engage both groups when I was looking online, and looking at the students next to me. They weren't able to communicate in small groups like they did before," Jones said. "It just didn't feel good to me, as a teacher."
Another challenge, Jones said, is balancing her instinctual response to get near or touch a student in some situations — when their jacket zipper is stuck, for example, or they can't find the right page in a book — with her concern about contracting the coronavirus.
During one recent class, Jones struggled to decide whether to help a student tie their shoe — something she has never thought twice about in her sixteen years as a teacher.
"I felt kind of helpless," she said. "I did tie it, but I went and washed my hands right after."
'Like virtual but better'
Some teachers interviewed by Keystone Crossroads were more upbeat about the hybrid model, saying they have been able to provide the in-person instruction their most vulnerable learners need without cutting corners for the students who have remained virtual.
"Hybrid learning is like virtual learning but better," said Nickarena Gilpen, a second grade teacher at Bywood Elementary School in Upper Darby. "You can still do all the same things you were doing virtually, but for the kids in front of you. For example, they are not clicking off to a YouTube video, because you are right there."
Gilpen and two of her colleagues said they have been pleasantly surprised by how smooth and successful their transition to hybrid learning has been since it began Jan. 19.
The teachers cite the district's extensive training on its new technology as one reason for that success. Cameras were installed in classrooms last November, and teachers started practicing with them in their classrooms right away.
They also like that the district set up cameras to show virtual learners both the teacher and the classroom students.
"Our online kids can interact with our in-person kids," said Amanda George, who teaches third grade at Bywood. "So it really feels like that classroom environment."
Nicole Miller, the William Penn School District kindergarten teacher, said she too has had moments where she has broken through to her in-persons students in a way that is not always possible through a computer screen.
"Holding a pencil, fine motor skills, tracking print in text: all those things are best taught in person," Miller said. "And those who come in, we can really get down to the business of kindergarten together!"
For forty minutes each hybrid day, Miller gives her remote students independent assignments and focuses on the few that are in the classroom.
That is something Hakimah Jabbar is grateful for. Her six-year-old son Qasim is in Miller's class, and has been returning to the school building since hybrid began.
"I feel like he's getting a private tutor," said Jabbar, who lives in Yeadon and works from home as a billing specialist at a law firm.
Qasim is a bundle of energy, his mom said, constantly bouncing off the furniture and crawling under the dining room table. Until last month, Jabbar had been balancing her demanding job with monitoring her son's schooling, all while her three other school-age children did remote learning in the house at the same time. It did not always go well.
"I can't do two things at once," Jabbar said. "It has proven really difficult for me."
Now all of Jabbar's children are scheduled to go to school every Wednesday.
She's happy they are getting some classroom time and direct support from their teachers.
She's also happy, after 11 months, finally to be getting some kid-free time.
"The mornings are quite hectic," Jabbar said. "But the rest of the day I am able to focus on work a little bit better."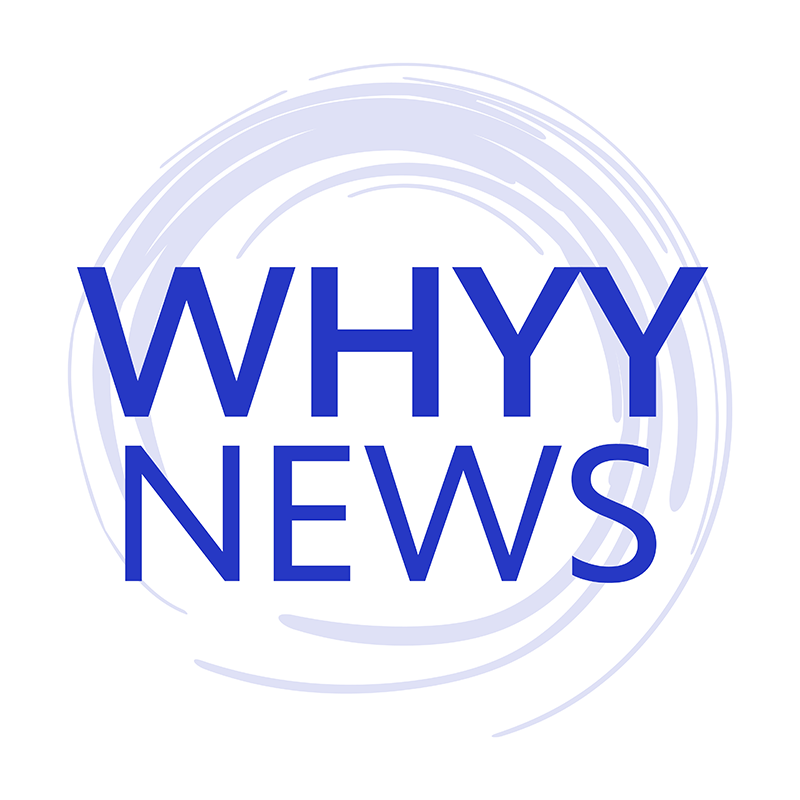 Get daily updates from WHYY News!
WHYY is your source for fact-based, in-depth journalism and information. As a nonprofit organization, we rely on financial support from readers like you. Please give today.