Philly schools could go mask-optional after the first 10 days of class
School District of Philadelphia officials said the district will take a "multi-layered" safety approach this school year.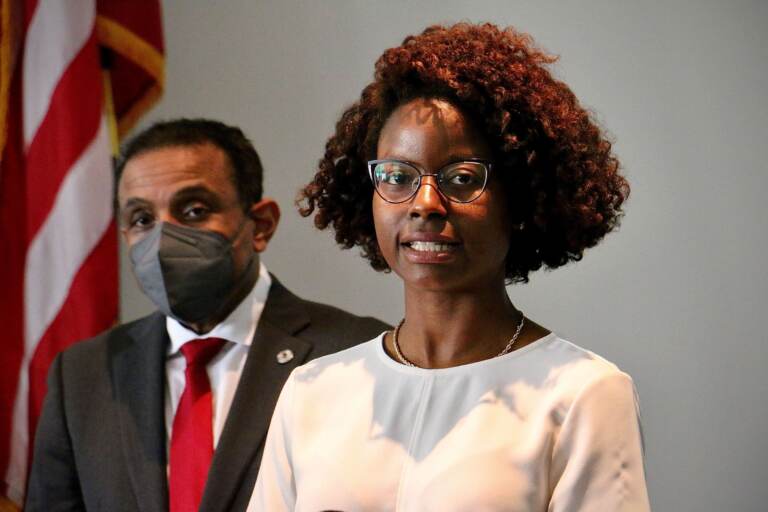 Philly schools will require students and staff to wear masks for the first 10 days of the school year and then could go mask-optional after that, district officials announced Friday.
"This is an extra precaution for everyone's health and well-being," said Kendra McDow, the district's chief medical officer.
McDow, a pediatrician and epidemiologist by training, joined the district in June. She said increased end-of-summer social gatherings may heighten the risk of exposure to COVID-19.
But if Philadelphia's case counts hold steady, McDow said, the district will go mask optional after Sept. 9. The first day of the 2022-23 school is Aug. 29.
District Superintendent Tony B. Watlington Sr., who recently succeeded outgoing Superintendent William Hite, said Philadelphia schools continue to be "among the safest places for our students to be."
Watlington said the district will take a "multi-layered" safety approach this school year, including air purification, touchless hand sanitizing stations, and thorough and frequent school cleanings.
The district's new COVID guidelines closely align with revised standards released by the Centers for Disease Control and Prevention on Thursday.
"This guidance acknowledges that the pandemic is not over, but also helps us move to a point where COVID-19 no longer severely disrupts our daily lives," the CDC's Greta Massetti said in a written statement.
Philadelphia has had some of the strictest COVID guidelines in the country, so adhering to the CDC guidance means dialing back some restrictions.
Like many urban school districts, Philly schools went mask-optional in March, with officials citing low case counts and high rates of vaccination among staff and Philadelphians over the age of 12. Unlike most other districts though, when cases climbed in May, SDP reinstated its mandate and left it in place.
Moving forward, the district will refer to the CDC's COVID-19 Community Levels to determine whether masks are mandatory, McDow said.
Under this guidance, masks will be mandatory in schools only when the level of COVID in Philadelphia is considered high. Right now, the city is at a medium COVID level.
There are still some exceptions, according to McDow.
Universal masking might still be required under specific circumstances, regardless of the COVID-19 community level, McDow said. This includes classroom and school-wide outbreaks or upon return from extended breaks and holidays.
Students and staff at PreK Head Start programs will still be required to wear masks at all times, in accordance with federal guidelines.
Other changes for the 2022-23 school year include relaxed quarantine guidance for staff and students and the end of the district's COVID vaccine mandate for student-athletes.
The district's staff vaccine mandate will remain in place, which requires all staff members hired after Oct 1, 2021, to be fully vaccinated.
Close to 90% of the district's roughly 19,000 employees are fully vaccinated, McDow said, adding that she expects the rate to increase as new hires are onboarded.
Earlier hires who are not fully vaccinated will no longer be subject to extra testing since the district is sunsetting its surveillance testing program.
Vaccinated and unvaccinated individuals will now largely be treated the same, except when it comes to the district's quarantine leave policy. Vaccinated staff will continue to have access to quarantine leave days, while unvaccinated staff will be required to draw from their sick or personal days.
There is still no COVID vaccine requirement for students, though McDow said the district continues to strongly encourage parents to make sure their children are fully vaccinated and boosted.
District implements mask-to-stay policy
Moving forward, the district will follow the CDC's new mask-to-stay policy which allows students and staff, regardless of vaccination status, to forgo quarantine if exposed to the virus as long as COVID symptoms are not present. Instead, they will be required to wear a mask for 10 days.
Student and staff members who test positive for COVID are still required to isolate, but only for five days. If they are symptom-free or their symptoms have lessened — meaning they are fever free for at least 24 hours — they can return to the classroom on the sixth day, but must wear an N95 or KN95 max for an additional five days.
Testing for symptomatic students will be available during the school day, officials said, though parents need to submit a consent form in advance. If not, students will be sent home with an at-home test.
Free testing will also continue to be available to students at five school-based testing locations.
McDow said the district is also keeping an eye on monkeypox to determine whether specific mitigation measures are needed, but hasn't taken any steps at this point.
"At this time, the risk of children being infected with monkeypox is low," she said, adding that 99% of identified infections in the U.S. have been among adults.
For parents who may be concerned that relaxed restrictions could put their children at risk, McDow encouraged them to take additional precautions on their own.
"I know my personal risk, so I wear a mask," McDow said, adding that the district also plans to remain vigilant.
"We will continue to work with our response team to quickly identify outbreaks that may be occurring and put in place the proper mitigation measures."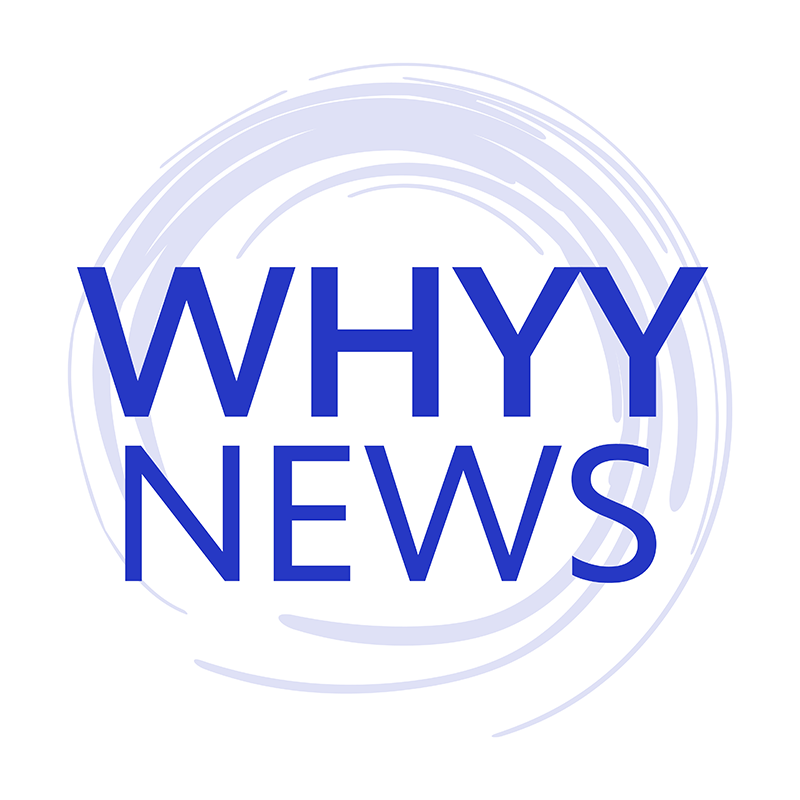 Get daily updates from WHYY News!
WHYY is your source for fact-based, in-depth journalism and information. As a nonprofit organization, we rely on financial support from readers like you. Please give today.