Democrats sweep Delaware races for governor and Congress
The statewide races were a Democratic sweep in Delaware's top races for U.S. Senate, Congress and governor.
As expected in the blue state, incumbents U.S. Sen Chris Coons, U.S. Rep. Lisa Blunt Rochester and Gov. John Carney easily won their races.
Coons has held the seat since 2010. It's the seat once held by Joe Biden. Coons won the election with 59% of the vote, against Republican newcomer Lauren Witzke, who sparked controversy with her far right views on Twitter, and called for a 10-year moratorium on immigration, and the elimination of DACA.
Coons has promised to protect the Affordable Care Act, provide economic relief during the pandemic and fight for racial justice.
At a virtual event held by the Democrat Party, Coons spoke highly of the election process.
"Every polling station I went to, there was a record turnout. The elections in Delaware seem to have gone off very well without any significant challenges," he said.
Witzke posted on social media that despite losing, the Republican party is making headway in Delaware. "Our movement is just getting started," she tweeted.
Democrats have held both of Delaware's seats in the U.S. Senate since Tom Carper defeated Republican Bill Roth 20 years ago.
Democratic U.S. Rep. Lisa Blunt Rochester beat Republican opponent Lee Murphy by 57% of the vote in her fight for her third term as Delaware's lone representative in the U.S House.
"There is so much work we have to do — especially during this time of a pandemic, during a racial reckoning — as we look at equity issues across the board. Whether it's environmental justice, whether it's health care, whether it's jobs and training, I am ready for the task," Blunt Rochester said.
She said she believes the number one thing Congress will focus on is issuing a COVID-19 relief package.
"We have to make sure Delaware has the resources it needs to deal with this pandemic, because when we deal with the pandemic, we're dealing with our lives, and then we can also deal with our livelihoods," Blunt Rochester said.
"I think you will also see an infrastructure package, because that ties to both COVID as well as us building back better, in Joe Biden's words, and that touches directly to things like our health as well as our environment. If we have energy-efficient buildings it creates jobs. If we look at solar and wind and other opportunities it helps the environment and then we can also thrive."
Gov. John Carney won his contest against Republican Julianne Murray with 59% of the vote. He credited his win to the state's work on fighting the COVID-19 pandemic.
"Our victory today was an affirmation of our approach to COVID-19," Carney said. "We just decided to follow the science, do the right thing and let the political chips fall where they may. As it turns out, people believed in that approach and they showed it today in their support."
Further down the ballot, there were some upsets in the General Assembly, as two Republican incumbents lost against Democratic newcomers — increasing the Democratic majority in the state Senate.
Republican state Sen. Cathy Cloutier, who has held her seat since 2001, lost to Democrat Kyle Evans Gay, who won with 52% of the vote.
Republican state Sen. Anthony Delcollo, who has held his seat since 2016, lost to Democrat Spiros Mantzavinos, who won with 51% of the vote
Democrat Sarah McBride, national press secretary for the Human Rights Campaign, also made history as the first transgender person elected to the state senate. Democratic candidate Eric Morrison won his race for state Representative, making him the first openly gay man in the General Assembly. Democrat Marie Pinkney won her race for state Senate, and is the first openly gay woman to be elected (former state Sen. Karen Peterson came out as lesbian in 2013 after serving for 11 years).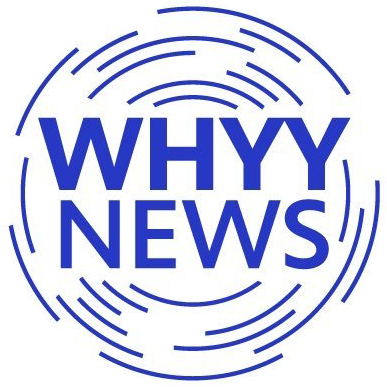 Get daily updates from WHYY News!