Delaware General Assembly gains largest LGBTQ representation in history
For the first time in state history, Delaware elects three members of the LGBTQ community to serve in the General Assembly.
Listen
1:57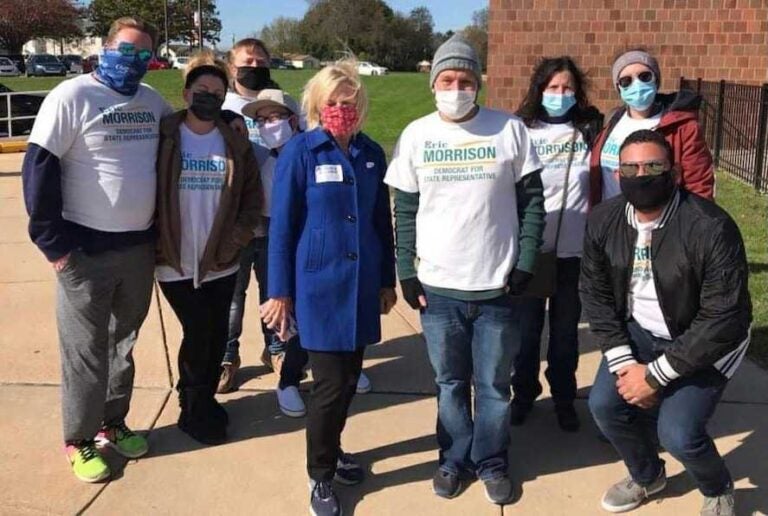 As LGBTQ advocate Sarah McBride was elected to Delaware's state Senate Tuesday night, her Facebook account was met with a flood of support from around the world.
The affirmation for the first transgender person elected to Delaware's General Assembly came from an array of supporters of all backgrounds. Some of the touching messages came from members of the LGBTQ community and their families, who shared what her win meant to them.
"I am so proud of you. I know you'll keep fighting for people like my trans kids. I'll keep fighting too," one supporter wrote.
"I just want to say thank you for all that you have done and are doing for the LGBT family, especially those of us who are transgender. You give me hope this day when hope is hard to find," another wrote.
"I have always thought that transgender girls can do amazing things, and now you can prove that to everyone in the US," wrote a transgender commenter from Costa Rica. "I have never visited another country, but I hope I can not only visit Delaware some day, but also to move, because transgender [people] are not well supported here, so my dream has always been to live in a place like Delaware, and with you as my senator is definitely the place of my dreams."
Delaware's General Assembly will have the largest LGBTQ representation it has had in history when the new session begins in January.
In addition to electing McBride, Delawareans also elected Eric Morrison to become the first openly gay man in the state House, and Marie Pinkney will be the first openly gay woman to be elected to the state Senate (former state Sen. Karen Peterson came out as lesbian in 2013 after serving for 11 years).
The candidates say they're honored to represent the LGBTQ community, but also to serve every member of their constituency with their progressive Democratic values.
"I didn't run to make history or make headlines — I ran to make a difference in my community," said McBride, national press secretary for the Human Rights Campaign.
"I'm proud to serve in the state Senate to work on a whole host of issues that matter to residents in the district, from education, to healthcare, to criminal justice reform, to attracting good paying jobs with real benefits to Delaware," she said.
"I am mindful that last night's results could send a simple but powerful message to a young person in Delaware or anywhere else in this country, a young person who is struggling with how to fit in this world, that our democracy is big enough for them too, that their voices matter, and that they can live their truth and dream big all at the same time. I know how much of a difference last night's results would have made for me as a young person seeing that. And I'm hopeful the results send potentially life affirming and life changing messages to those young people."
McBride added that the election results are a reflection of the "fair mindedness" of voters, who care more about the candidates' ideas than their identities.
"I think more than anything else the message sent to young people in Delaware and across the country was not a message sent by me, it was a message sent by voters. That even the smallest places can be big enough for everyone," she said.
Representation matters
The three newcomers say it's crucial that the government includes lawmakers of all backgrounds in order to meet the needs of a diverse constituency. They say having LGBTQ representation in the General Assembly will result in substantive change.
"If you don't have people that have the life experiences making laws, not only can they not solve the problem, but a lot of times they can't identify the problem," said Morrison, a human resources project manager and LGBTQ advocate.
"It's the same thing when you're talking about people of color — if you don't have people of color making laws, not only can they not help solve the problem, a lot of times they can't identify the problem because they haven't lived them."
McBride, Pinkney and Morrison co-hosted a virtual National Coming Out Day event on Oct. 11, at which members of the local LGBTQ community shared their stories and experiences.  Former candidate for U.S. Senate Kerri Evelyn Harris and former state Sen. Karen Peterson, both lesbian, attended the event. Pinkney said the two women laid the groundwork for her to run.
She said the feedback she, McBride, and Morrison received during the event highlighted the importance of having a diverse General Assembly.
"It is something I'll proudly wear and own, because it matters to other people, and it matters for people who feel they cannot have a voice or seat at the table, because of some of the identities they wear," said Pinkney, a social worker and LGBTQ advocate.
"We talk about me identifying as lesbian, but I'm also a dark skinned Black woman, and those can be considered three strikes against me, and those are things, along with my sexual orientation, that I think matter for other people to be able to see themselves represented in places where we're not typically represented."
Having LGBTQ representation in the General Assembly will bring about policy changes that directly improve the lives of the LGBTQ community, the newcomers say.
Pinkney wants to ensure insurance companies continue to cover medication needs for transgender children and adults. She also wants to address mental health needs for the LGBTQ community, including providing a safe space for kids in schools. Pinkney also would like to secure funding for various resources, like youth housing for those who aren't safe at home.
Morrison said he is interested in examining issues for LGBTQ seniors. In some states, same-sex partners have been denied visitation rights in hospitals and long-term care facilities. He would like to ensure that schools teach LGBTQ history.
"I think that's incredibly important, especially given when you look at LGBTQ youth, the rates of homelessness, and substance abuse, anxiety, depression, self-harm, suicide. So it's very important for everyone to learn LGBTQ history."
More than their identities
But the legislators say there's more to them than their identities, and they bring with them progressive ideas that they hope will spark change.
"There are other communities that I'm not a part of that I will listen to what they have to say and bring legislation to the table, because it's what's going to protect the community," Pinkney said.
"I'm not bringing LGBTQIA+ issues to the table strictly because I'm a lesbian woman — I'm bringing these issues to the table because they impact a significant amount of people who identify anywhere on that spectrum. If it's the right thing to do, if it serves the community, if it's what your constituents are asking you to do, that's just what it is, it's not about identity to me."
The new legislators are in favor of expanding healthcare access, including the possibility of a Medicaid buy-in option.
They support universal pre-K, expanding paid leave, reforming the criminal justice system, and investing in renewable energy and green jobs.
They also support gun safety measures, such as banning assault weapons and high capacity magazines, and addressing the root causes of gun violence in Wilmington, like poverty and inequities in education.
Pinkney points to several issues that have faced residents in her district, such as numerous violations committed by the Delaware City Refinery, the Croda gas leak in 2018 and the fight against a landfill in Minquadale.
"I think we need to increase the amount of public hearings and comments so that communities feel like their voices are heard. So when plants like Croda are requesting increases to their plant, the community has a say in that, and actually get to speak at those meetings, and their opinions are valued and matter," Pinkney said.
"When plants like Croda have issues that significantly impact the community they can reinvest in rebuilding the communities they have damaged."
Morrison said he would also like to introduce legislation to end solitary confinement in Delaware.
"It makes them much more likely to offend again and go back to prison, it also puts them at greater risk of sexual and physical assault and it causes serious psychological harm," he said. "That does no good for anyone, including tax payers and anyone with invested interest in seeing these folks are rehabilitated."
Morrison is also on board with several Democrat-led bills that have stalled in the General Assembly that he believes now have a chance of passing because of a wave of progressive newcomers. That includes legalizing marijuana, legalizing an aid-in-dying option for terminally ill patients, and raising the minimum wage.
McBride said the COVID-19 pandemic has enhanced the need for affordable healthcare, an equitable education system, paid family leave and medical leave
"I know that need first hand in my own life as someone who served as a caregiver to my husband Andy during his battle with terminal cancer," she said. "So I believe Delaware should join a growing list of states that ensure no one has to give up their income in the face of illness again."
Pinkney said she's excited to work with the freshman class of state senators and representatives in Delaware's General Assembly.
"I think the state of Delaware is going to have a major shift, we are about to become truly focused on the people of the state, and I'm excited for Delaware to be a model of what the nation can be if we decide that is the direction we want to go in," she said. "We have run on really progressive and exciting ideas and I'm excited to see those ideas come to fruition because of this freshman class."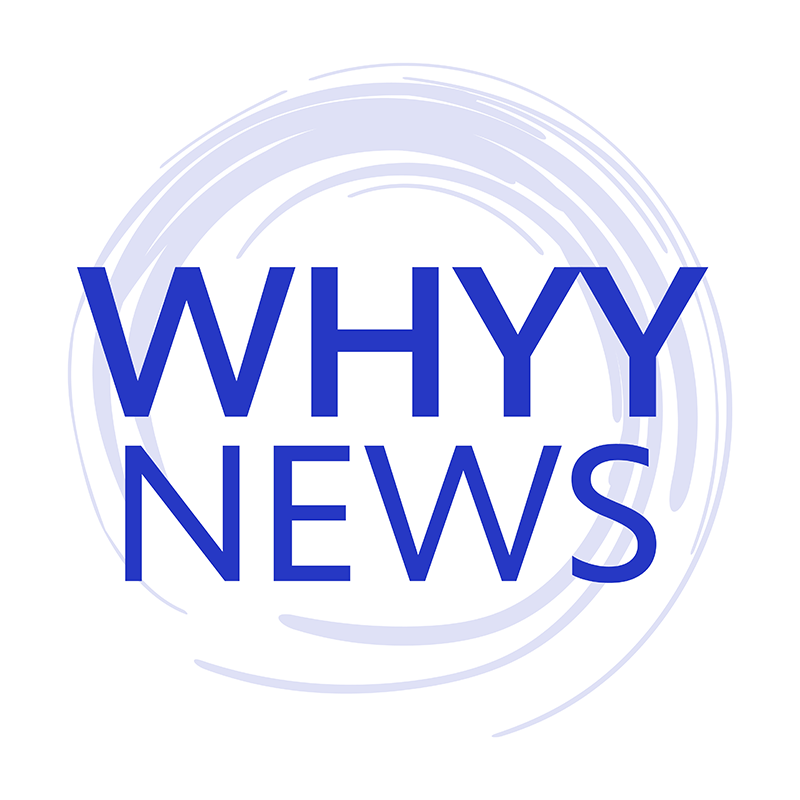 Get daily updates from WHYY News!
WHYY is your source for fact-based, in-depth journalism and information. As a nonprofit organization, we rely on financial support from readers like you. Please give today.