Delco has only three skateparks. Meet the group that wants to change that
The group has a mission: to convince municipalities to construct at least five new adaptive and inclusive skateparks across the county.
We wrote this story based on responses from readers and listeners like you. In Montgomery and Delaware counties, what do you wonder about the places, the people, and the culture that you want WHYY to investigate? Let us know here.
Like many ideas lately, this one began as a pandemic-induced lightbulb moment.
Stacy Olkowski, a Media mother of three, was desperately searching for safe outdoor activities for her kids during the summer of 2020. Her quest led her to Delaware County's skateparks, and it was there that inspiration began to flicker.
"I realized that the skateparks were always busy. There are always people there, and it wasn't just kids," Olkowski said.
They were filled with people from all walks of life, on "all kinds of wheels." And that's when the idea flashed:
"So it just got me thinking like, you know, why aren't there more of these?"
Though Delco is home to more than 560,000 people, it has just three small skateparks: the Havertown Skatepark, the Radnor Skatepark, and the Chichester Skatepark.
Armed with an idea and motivation, Olkowski created an email address and a Facebook page. That attracted a group of like-minded community members, giving Olkowski the support to form a nonprofit, the Delco Skatepark Coalition, last October. The group set out with a mission: to convince municipalities to construct at least five new adaptive and inclusive skateparks across the county.
"I want to make sure that if we're creating something, it's open and accessible to anybody that comes in," Olkowski said.
After almost a year of petitioning and conversing with local officials, the group has finally gotten some results. Upper Darby's new recreational advisory committee and the Delco Skatepark Coalition will join forces to host an Upper Darby Pop-Up Skatepark Jam on Sept. 18 at Observatory Hill.
"We're really excited to be partnering with the Delco Skatepark Coalition to see if we can generate some interest and gauge interest in the idea of a skatepark in Upper Darby," said  Vincent Rongione, the township's chief administrative officer.
The pop-up will be made possible using portable gear from Free Fall, a skateboarding equipment company.
Though Upper Darby won't make any guarantees about a future skatepark, Rongione didn't exactly close the door on the proposal either.
"If this pop-up skatepark can provide proof of concept and demonstration of interest, maybe it can lead, you know, to a permanent skatepark facility for Upper Darby residents. So, yeah, we're really excited about it for the one-day event, but also for the potential for the future," Rongione said.
One of the skatepark coalition's members, Steve Sarti, is also a part of Upper Darby's recreational advisory committee, and he helped push the idea through. But other towns have also been receptive to the coalition's vision.
"We've had really great conversations with a lot of different municipalities in Delaware County. So far, we've spoken and we've attended some meetings with Middletown Township. They were very welcoming to us," said coalition board member Nick Ludwig.
According to Ludwig, Middletown is currently working on an open space plan, possibly for redeveloping the old Sleighton Farm school site. The skatepark coalition also has had conversations with officials from Nether Providence Township, Media Borough, and Springfield Township.
Though the coalition hasn't had the opportunity to speak to Marple Township officials, it has set its eyes on the old Don Guanella property, which recently came into the possession of Delaware County via eminent domain.
Skateboarding for a lifetime
Though there was no neighborhood skatepark when he was growing up in Upper Darby, Ludwig found a way to get into the sport when he was just 8 years old by riding down streets and driveways. His family even owned an Upper Darby shop called Chaos Skateboards.
As the years passed, Ludwig's love for skateboarding never waned. Now a family man living in Springfield, Ludwig joined the coalition because he, too, was unnerved by the lack of skateparks in Delaware County. He had heard about the coalition and tracked down Olkowski on Facebook early in the process.
People in Delco shouldn't have to drive 45 minutes to find the closest skatepark, Ludwig said. He wants the coalition to do more than your average skateboarding nonprofit.
"One thing that piqued our interest was the idea of alternative wheels … having a park available that would be available to somebody who was possibly in a wheelchair," Ludwig said.
On top of that, he said, skateparks can attract more than just wheels — they can also serve as a meeting place for local creatives.
"It opens the door to people for other mediums as well, like photography, videography, art in general. You'll find a lot of people that frequent these parks are very talented artists, musicians, things like that. It really spans a lot of different personalities," Ludwig said.
Joseph "Joey" Peleckis, of Havertown, is an assistant principal at Sun Valley High School. But when he's not enjoying the happy moments of fatherhood or working with students, you can often find him landing some pretty difficult tricks at skateparks across the Delaware Valley.
It's a passion that he's been cultivating since 1987. He is now a board member of the Delco Skatepark Coalition because he thinks skateparks harbor a sense of community that can be extremely beneficial for young people.
"Skateboarding is something that helped me and everyone I know get through adolescence and taught me a lot of lessons that I take throughout my life. And I think a lot of skaters would say the same," Peleckis said.
Having grown up in Massachusetts, he said he feels privileged to have had access to a much larger selection of concrete skateparks than most people in this region.
Peleckis applauds Philadelphia for its ingenuity in the last few decades in establishing the "world-class" FDR Skatepark. But he said the rest of the area has fallen behind.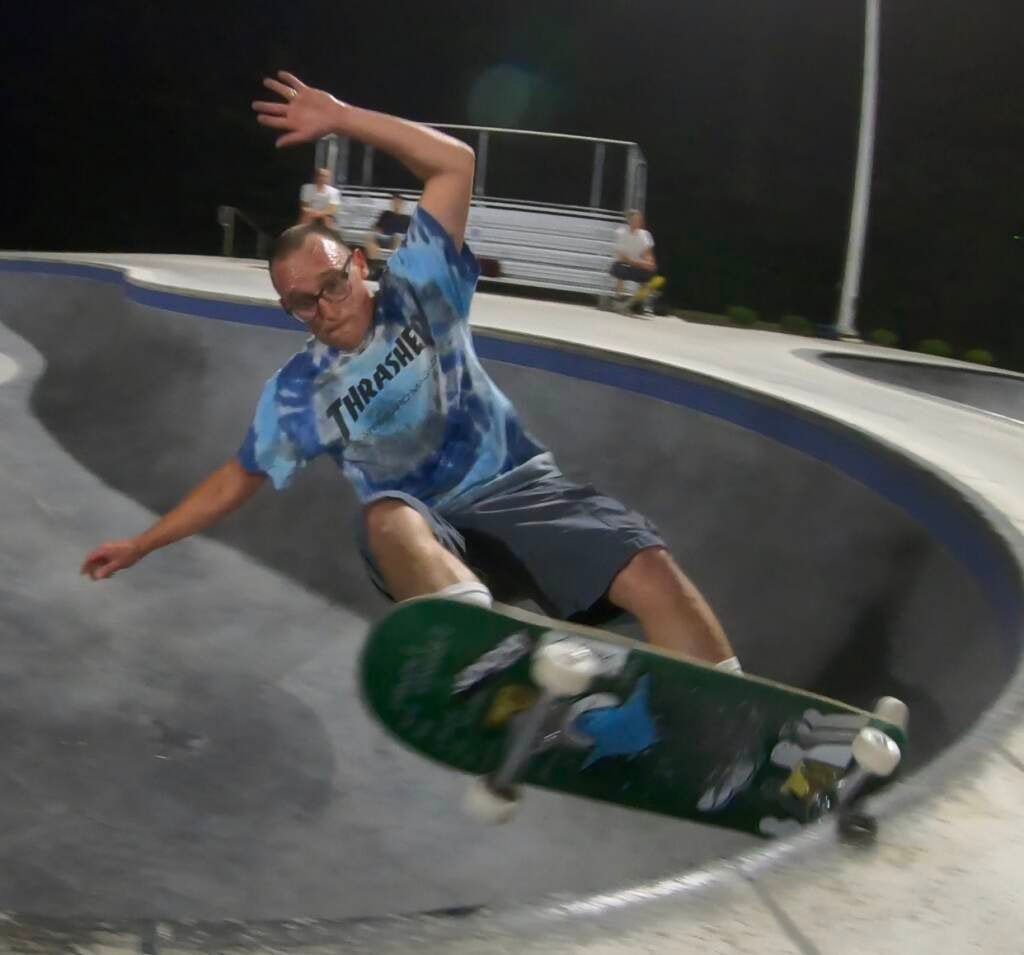 Though the ideal skatepark is made of concrete, two of the three in Delco are cheaper, prefabricated parks — basically concrete slabs with preconstructed obstacles on top. But what starts out as a way to cut costs can snowball over the years into a much larger expense, according to Ludwig.
"It's very high maintenance over the years, the metal that they use in the ramps and things like that begins to rust. It begins to break down. It gets to a point where it almost either has to be replaced entirely, or hopefully not, shut down," Ludwig said.
Big dreams, and a big fan
The Delco Skatepark Coalition has big aspirations. Although it started less than a year ago, it's already attracted the attention of Jami Godfrey — an original member of the legendary Bones Brigade skateboarding team that featured the likes of Tony Hawk, Rodney Mullen, and Alan Gelfand.
Olkowski sought his involvement in the group to help provide opportunities and programs for young people with autism and ADHD. Godfrey was more than willing to join in. His son has ADHD, and he believes skateboarding can be really helpful.
Godfrey grew up in Elkins Park, in Montgomery County, and now lives in Berwyn. As someone who has since traveled the country to skateboard, he has seen places invest heavily in their skate communities. Even nearby towns like Lansdale and Quakertown have gained fame for having newly installed parks.
He has watched as apprehensive neighborhoods became more accepting of skateboarders after seeing how much fun the entire community was having in the parks.
"What they thought would be loud, boisterous, just kids, has become a group of young kids that are following their passions and allowed to be creative in a space that the township has provided for them," Godfrey said.
It's been years since Godfrey began skateboarding, and there have been a lot of changes — for the better, he said. The demographics have expanded and become more welcoming.
He just wants Delco to have a piece of the pie.
Olkowski said the coalition is still in its petition phase. However, she sees it taking another huge step in the near future.
"We are going to be doing a massive fundraising campaign to help communities … give them that little bit of startup money to get the ball rolling. And we will do that — any amount of fundraising possible to get these parks built, because we really do feel like it's important for a community," Olkowski said.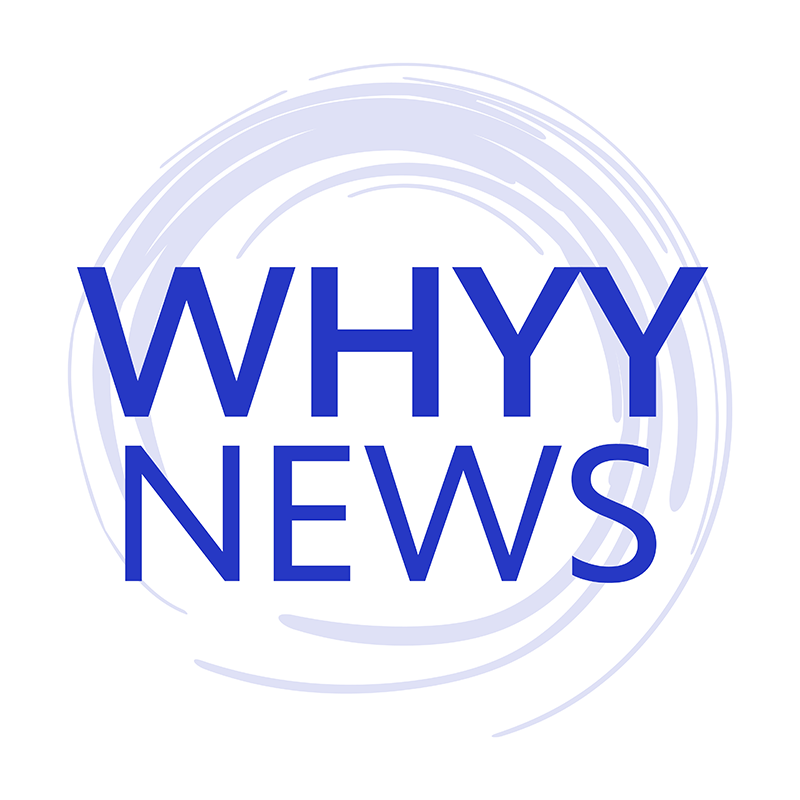 Get daily updates from WHYY News!
WHYY is your source for fact-based, in-depth journalism and information. As a nonprofit organization, we rely on financial support from readers like you. Please give today.