Delaware COVID-19 cases shatter daily record as residents flock to testing centers
Ask us about COVID-19: What questions do you have about the coronavirus and vaccines?
COVID-19 cases have blown past previous highs in Delaware and hospitalizations are on the cusp of an all-time record, with the fallout from Christmas gatherings just starting to hit the state and New Year's celebrations looming.
The trendlines, coupled with the emergence of the highly infectious omicron variant, signal difficult times over the next several weeks, said University of Delaware epidemiologist Dr. Jennifer Horney.
"I think January is going to be a really hard month for people working in public health and health care because of the demands of testing," she said.
"We're just going to see a lot of cases over the next few weeks coming out of not only just omicron taking over from delta so much more quickly than I think people anticipated, but then also with the added factor of people traveling and gathering" over the holidays, said Horney.
Delaware's previous peak for the weekly average of new daily cases had been 846, set in January. But that number was surpassed on Dec. 23, and reached as high as 1,040 on Sunday. The figure released Tuesday was 1,011 — 20% higher than the former peak.
Hospitalizations haven't shot up at the same rate as cases but are still closing in on the record of 847 set in January. On Sunday, 447 people were in the hospital — 51 of them in critical condition. The figure for hospitalizations released Tuesday was 421, with 51 critical for a second straight day.
"So far, I think preliminary data looks like lots more infections with omicron, maybe not as many hospitalizations and deaths as we saw with delta," Horney said. "So a milder disease is still concerning, particularly for the unvaccinated."
The earlier peak in January came when vaccinations were just beginning, but limits were in place for indoor gatherings. No such restrictions have been in place since July. Gov. John Carney said last week he has no current plans to institute them again out of concern for businesses that would suffer.
The governor also said people are tired of being given orders aimed at slowing the spread of a disease that to date has led to the deaths of 2,276 residents during the nearly 22 months since Delaware had its first case. In the last month, an average of two Delaware COVID-19 patients have died every day.
As of Tuesday, 88.5% of Delaware adults have been vaccinated, but rates are still lagging for young adults and minors. Only 60% of residents ages 12 to 34 have received at least one shot. For kids ages 5 to 11, the rate is 22%.
The current severe spike has led residents to descend on testing centers in recent days, with many experiencing extended wait times to get their swabs. On Tuesday, the Division of Public Health said 13.7% of tests were positive during the seven-day period ending on Christmas, three days ago.
At noon Tuesday in downtown Wilmington, more than 100 people stood in line to get a nasal swab from a Curativ site in the 600 block of King Street.
Anthony Beltran, 24, said he was getting tested because he works at an Amazon warehouse that currently has an outbreak.
"I think it's crazy," Beltran said of the current situation, nearly two years into the pandemic. "That's why we're here just to make sure that we're all safe and taking the right precautions to make sure everybody's safe and getting care the right way, doing what they have to do if they test positive."
Carlos Mendez, 23, said he was "exposed to someone like seven days ago who tested positive" and wanted to see if he was infected.
"I think that the omicron variant is resisting against vaccines and people who haven't had COVID before are more at risk for it. But I live with somebody who is immunocompromised, so I'm just doing my part to make sure he's safe."
Carney would not answer questions about the new record on Tuesday, but a week ago he joined hospital leaders to sound the alarm and continue to urge more people to get inoculated.
On Tuesday, the governor's spokeswoman Emily David reiterated Carney's mantra and said residents can relieve the burden on hospitals and caregivers by getting the shots.
"The most important thing you can do to help them is get vaccinated — and boosted. Vaccinations are proven to dramatically decrease the possibility of hospitalization and serious illness," David said.
"It's important Delawareans do their part to slow the spread. Stay home if you're sick. Wear your mask in public settings. Get tested and get your vaccine."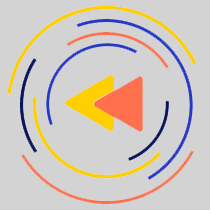 Saturdays just got more interesting.
WHYY is your source for fact-based, in-depth journalism and information. As a nonprofit organization, we rely on financial support from readers like you. Please give today.