Hospitals, prisons, parks restrict visitors as Delaware COVID emergency goes into effect
With coronavirus cases soaring, Gov. John Carney has reissued a state of emergency order as hospitals, prisons, and parks are limiting visitors to stop the spread.
Ask us about COVID-19: What questions do you have about the coronavirus and vaccines?
Delaware's COVID-19 case total hit a new record to start 2022. As of Jan. 2, health officials reported a seven-day average of 2,347 cases. That's nearly triple the high mark of 846 recorded last January. There are 589 people hospitalized in the state for COVID, 69 in critical condition.
As a result, Delaware is back under a state of emergency.
Unlike previous emergency orders, Gov. John Carney's declaration doesn't require residents to wear masks or limit capacity at businesses. However, it does allow the Division of Public Health a little more flexibility to operate as cases continue to surge: Health care facilities will be able to suspend required deadlines for performance reviews and long-term care facilities will no longer have to provide documentation on the amount of direct care time provided to patients.
"We still face a very serious situation with COVID-19 in Delaware, especially in our hospital facilities," Carney said.
"The best thing Delawareans can do to support those frontline health care workers is to remain vigilant – and do what works. After two years of this pandemic, we all know what to do. Mask up in public places to protect yourself and vulnerable family members. Get your vaccine. And get a booster if you're eligible. That's the best way to prevent serious illness and hospitalization."
The emergency order also allows acute care facilities to increase their number of beds. It also permits the Delaware National Guard to work as certified nursing assistants to care for patients in Delaware hospitals. About 100 members of the Guard are now being trained to work as CNAs.
Hospitals, prisons, and state parks are implementing their own restrictions.
No visitors are allowed for patients at ChristianaCare except in certain circumstances.
In most of those exceptions, including the emergency room, visitors are limited to just one person per patient.
Exceptions to that one-visitor rule include emergency obstetric patients who may have two support people, including a doula. Once that patient has delivered the baby, they may only have one visitor.
Patients in the neonatal intensive care unit and pediatric units may also have two visitors, one of whom is a parent or guardian.
"ChristianaCare understands that these restrictions are challenging for families who wish to visit and be with loved ones," hospital officials said in an emailed statement. "These restrictions are designed to protect patients, their loved ones, and health care workers during this time when coronavirus, influenza, and other respiratory illnesses [are] circulating in our community."
The hospital system's rules are in effect as of Sunday for Christiana Hospital and Wilmington Hospital.
In-person visits at Delaware prisons have also been suspended as of Dec. 31. As of late last week, 35 people being held in state prisons had COVID-19. All of those patients are asymptomatic according to the Department of Correction. Ninety-one DOC staff and 14 contractors have the virus.
"While our comprehensive screening, testing, and mitigation measures have continued to keep the numbers of inmate COVID cases at a low level across our correctional system, we are temporarily suspending inmate visitation as a necessary step to reduce the risk of this illness entering and spreading within our facilities," said DOC Commissioner Monroe Hudsdon. "The health and safety of our officers, staff, visitors and the individuals under our supervision is our top priority."
About 63% of those being held in prison have received at least one dose of the COVID vaccine.
Prison visitation was reinstated last March after about a year of only virtual meetings.
The suspension of visitors is indefinite. Prison officials say they'll be restarted "as soon as it is safe to do so."
Delaware state parks will stay open, but the state is reducing hours and activities at some park facilities. That includes the Brandywine Zoo, which will close except on Fridays, Saturdays, and Sundays for the rest of the month. Public restrooms in state parks and reserves are also closed, though portable toilets will still be available.
Nature centers and museums at parks throughout the state are also shuttered.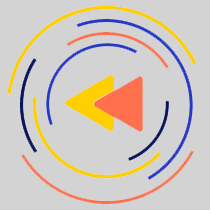 Saturdays just got more interesting.
WHYY is your source for fact-based, in-depth journalism and information. As a nonprofit organization, we rely on financial support from readers like you. Please give today.