Is a second vaccine booster in our future?
Get your first booster if you haven't already, the experts say. WHYY's Health Desk Help Desk asked some of them what we know about additional shots.
Listen
4:27
Ask us about COVID-19: What questions do you have about the coronavirus and vaccines?
This is one of a series of articles in which reporters from WHYY's Health Desk Help Desk answer questions about vaccines and COVID-19 submitted by you, our audience.
Get your boosters.
That's the rallying cry of health officials seeing record numbers of COVID-19 cases across the United States. They're urging everyone who's eligible to get that extra shot to ward off the worrisome, more contagious omicron variant of the coronavirus.
Back in November, the Food and Drug Administration and the Centers for Disease Control and Prevention authorized boosters for all adults — certain groups, such as people over 65, have been getting them since the end of September. And on Monday, the FDA said it would allow a Pfizer booster for adolescents over 12.
The current vaccines appear to be less effective against omicron. So health experts now are talking about whether a second booster would be beneficial — especially for older people and individuals who are immunocompromised. Dr. Anthony Fauci, the president's chief medical adviser, said that though additional boosters were a possibility, more research on the durability of the current vaccines is needed.
"It is conceivable that in the future, we might need an additional shot, but right now, we are hoping that we will get a greater degree of durability of protection from that booster shot," Fauci said at a White House press briefing last week.
Israel already has launched trials on a second booster, and approved them for immunocompromised people. It also plans to shorten the time between the second vaccine dose and the first booster to three months, to prevent breakthrough infections as omicron spreads.
"And of course, because omicron is advancing so quickly, we don't have much time to make that decision — go or no-go. Because if we make it too late and it works, then we've missed the opportunity. We make it too early and it doesn't work — that's a risk we have to take," said Dr. Martin Blaser, director of the Center for Advanced Biotechnology and Medicine at Rutgers University, and past president of the Infectious Disease Society of America.
"What we know is that immunity from the vaccines wanes, actually immunity from natural infection also wanes. So immunity wanes, and on the other hand, you have the omicron virus, which is less susceptible to the antibodies that people have in their blood because it has mutated," Blaser said. "So that's one of the reasons that omicron is spreading so rapidly, is that there's just less immunity going around to this particular virus. So the theory is: Give another booster. Build the wall against omicron virus a little higher."
I got boosted four months ago. Should I worry about waning immunity?
If you had the full course of COVID-19 vaccination followed by a booster, you're in a very good position, health experts say. Boosters greatly increase your antibodies, and the chances of severe disease and death following infection are greatly reduced.
There is some variability for protection, though, and it's also difficult to determine what level of antibodies will protect you.
"Vaccine effectiveness does wane over time, but it's also complicated by the fact that the virus itself mutates quite a bit, and this is just a property of the type of virus it is. So there's just no known level to say that this is where you need to be in terms of your antibody response to be fully protected from it," said Dr. Neal Goldstein, assistant research professor of epidemiology at Drexel University's Dornsife School of Public Health.
"My best advice right now is to essentially treat omicron like we treat the other variants," Goldstein said. "In other words, do everything you were doing before, there's nothing particular about omicron that you need to know, that you need to do differently."
Immunity from vaccines — and from a natural infection by the coronavirus — wanes the farther out from vaccination you are. However, it's difficult to pinpoint a specific date that you'll become more vulnerable to infection.
"In Israel, they've made the decision to use four months as the time point: If you're within four months, they still say you still have adequate protection from your booster shot, but if it's more than four months, then it's time to get another shot," Blaser said. "That's a somewhat arbitrary time point. I think the general principle is correct, but how they pick four months and not three months or five months isn't clear."
If you're at risk for severe illness if you test positive for the virus, it's important that you stick to the current recommendations and get that initial booster if you haven't gotten it yet, the health experts say.
I've been boosted. What precautions should I take?
Health experts say you can resume many normal activities, but you should still be cautious about gathering indoors with a lot of people. They recommend wearing masks indoors, and practicing some sort of physical distancing.
"But if you're just going for walks outside or visiting your family, I want people to do that, I want them to be able to … get together," Goldstein said.
Should healthy kids and young adults be thinking about boosters?
Children can get COVID-19 and become seriously ill with the virus. But most adolescents that get it, especially after being vaccinated, are either asymptomatic or mildly symptomatic.
The concern, though, is whether kids will interact with at-risk people.
"And in those particular instances, it's better to be a little bit more prudent and do things like ensure people are vaccinated, or if you're interacting in a group environment, to wear a mask and to ensure that you have some distance, as well as typical hand hygiene," Goldstein said.
Dr. Frederic Bushman, a professor of microbiology at the University of Pennsylvania, said people should follow CDC guidelines about boosters, listen to their doctors, and seek out a booster as soon as they're eligible.
"Again, with the new variants, sometimes it is still possible to get infected even if you're vaccinated, but the consequences are much, much, much less bad," Bushman said. "Your chances of death are greatly, greatly reduced, so you're much better off getting vaccinated and boosted. So do so as early as you can."
When will I need a second booster? How often will I need one?
To answer those questions, Blaser said, "one has to kind of gaze into the crystal ball." Scientists need to know when omicron will peak, how many people will be hospitalized or die, and what comes after omicron.
"These are all the same kinds of problems that the policymakers have to grapple with. They're looking carefully at the data … And the knowledge keeps evolving as we get more data and more experience," he said.
The vaccines are very effective, health experts say, but immunity does wear off slowly over time. Getting boosted improves your long-term immune response, and immune responses gradually improve over time as well.
"If you induce an immune response for the vaccine, wait a while and then induce it again, it actually works quite a bit better. You get this long-term maturation, as it's called. You select for antibodies that bind more tightly and they're more effective," Bushman said. "So it really makes a good difference to be vaccinated and then wait a while, then be boosted."
Bushman said he's "a little on the fence" about whether people are ready for a second booster — and that it's important to get people vaccinated in countries that have had less access to the vaccine.
"No one is safe until everyone's safe. New variants may be evolving elsewhere, and the more we can suppress that, the better," he said. "So, if it's a choice between a second booster versus getting more vaccine into the developing world, I'm probably more towards distributing more widely where it's needed."
Goldstein said the boosters conversation goes back to the question: What is the public health goal?
The desire to have zero coronavirus infections is not realistic, he argued.
"Really, the goal should be minimizing severe illness, minimizing illness that requires medical care, hospitalization and, of course, mortality. If we can demonstrate that boosters have that effect, then that's an important point to consider," Goldstein said.
"If a second booster is just to essentially get more people … asymptomatic, but it doesn't do anything in terms of hospitalizations, that's a different story."
He added that evidence suggests that people who have been vaccinated but not boosted still have less risk of serious illness than those who are unvaccinated.
"The goal of our program here shouldn't be to eliminate infections altogether. That's not realistic," he said. "The goal here really is to prevent severe disease, hospitalization and mortality. And that's what we should focus on. And to that effect, it's really getting those who haven't been vaccinated, vaccinated."
Should I mix and match vaccines to get an earlier booster appointment?
Studies suggest that heterologous vaccines are safe and effective, the health experts say.
"So if you do find yourself in this setting, you can rest assured that there is scientific evidence to suggest that not only is it immunogenic, but also that you will be protected regardless of the type that you receive," Goldstein said.
As for side effects, he said people typically have reactions similar to their first two doses.
What about future variants and vaccines?
We should expect more variants because it is the nature of the virus to mutate. Sometimes, a virus can find a way to better infect humans. But the vaccine platforms are flexible, Bushman said.
"We can make targeted boosters as much as we need to. So there's plenty of reason for optimism," he said. "But boy, it's really important that people wear masks, get vaccinated, get boosted, and do the sort of common sense stuff to avoid transmission."
Though the virus and COVID-19 likely won't disappear altogether, health experts say that the higher the level of immunity across the population, the more slowly new strains will spread and the less damage they'll produce.
"So as scientists are working through improved ways to vaccinate, and, of course, companies are working on omicron vaccines as we speak," Blaser said, "all the ways that we can to build immunity both here in the United States and across the world are what it will take to really control the virus."
Editor's note: This story has been updated to reflect that the FDA has approved Pfizer booster shots for 12- to 15-year-olds.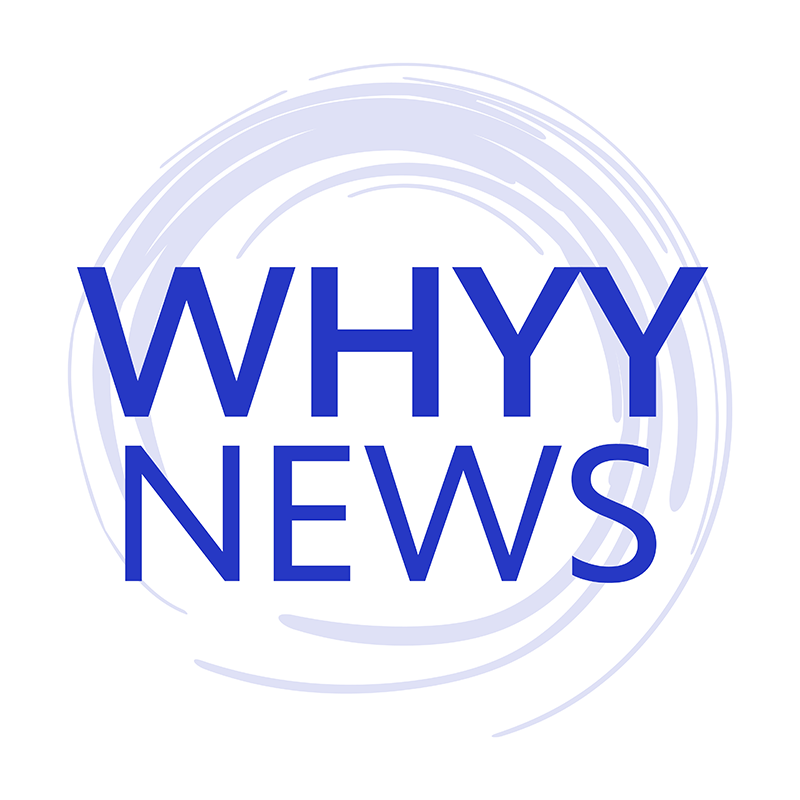 Get daily updates from WHYY News!
WHYY is your source for fact-based, in-depth journalism and information. As a nonprofit organization, we rely on financial support from readers like you. Please give today.