With Delaware hospitals packed with COVID patients, Gov. Carney to declare state of emergency Monday
The step allows activation of 100-plus National Guard troops to work as certified nursing assistants in facilities COVID patients can go post-hospital.
Ask us about COVID-19: What questions do you have about the coronavirus and vaccines?
More and more Delawareans with COVID-19 continue to need hospital treatment during the steepest surge of the pandemic, with Thursday's tally at 458, just 16 below the peak last winter.
The number of people with COVID in hospital beds has been on a sharp and steady upward trajectory since the first week of November, when the census at hospitals had dipped to 136.
As of Thursday, 46 of those patients are in critical condition. The evolving situation spurred Gov. John Carney to hold a virtual briefing with health care leaders — his second in the last nine days — and to announce that he will re-declare a state of emergency on Monday.
That will allow Carney to activate more than 100 National Guard troops to work as certified nursing assistants in skilled-care facilities where patients can be sent after initial treatment in the hospital. Carney had ended his initial 17-month state of emergency in July.
The weekly average for new daily cases hit 1,194 Thursday, continuing an acceleration that last weekend eclipsed the previous high mark of 846 in mid-January, when vaccinations had just begun. Delaware's current surge mirrors what's going on across the country.
The latest weekly positivity rate is 15%, a level not reached since May 2020, in the early weeks of the pandemic.
So just a day before New Year's Eve, Carney and health leaders once again pleaded with unvaccinated people and unboosted people to get their shots. The vast majority of infected and hospitalized Delawareans are unvaccinated or partially vaccinated. The officials also urged everyone, regardless of vaccination status, to wear masks in public and avoid large indoor gatherings.
Molly Magarik, secretary of the state Department of Health and Social Services, said the highly transmissible omicron variant is "moving like wildfire through the population."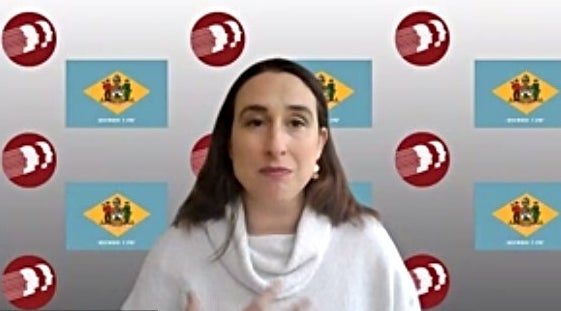 Magarik said she doesn't know how to eat or drink while wearing a mask, so people who insist on going out to dinner to celebrate the new year Friday should expect to test positive a few days later.
Carney seconded that notion, and suggested that people party alone or with a loved one.
"It's just one more night,'' he said. "You can maybe have a New Year's Eve celebration a month from now, when our cases have returned back to earth, if you will. We need everybody to pitch in. We need all of us to come together."
<
Statistics show that community spread is highest in Kent County, the midstate area around Dover. Carney said Kent and Sussex counties are lagging in vaccination rates for people ages 12 to 49, with fewer than half inoculated.
Dr. Ellie Salinski of the Bayhealth emergency department in Kent County said that she understands that people want to socialize, but that now is not the time to take risks. At Bayhealth, nearly 40% of patients have COVID-19.
"I know everyone is getting pandemic fatigue, and we want to get back to our normal lives,'' Salinski said. "We want to have gatherings, we want to be with friends and family. We want to travel. We want to have fun. We want to just go back to the way we were.
"But we all have to step up and take personal responsibility and individually do what we need to do to prevent this from getting worse and to fight this battle. Because if we don't do that, I don't know if and when that will happen," Salinski said.
Carney said he currently has no plans to stop schools from reopening next week after the holiday break. Schools and government offices throughout the state, as well as public transit, have mask mandates in place.
The record number of cases and rapid-fire community spread has, however, led the state to suspend all in-person visitation at prisons and work release and probation violation facilities, starting Saturday.
Department of Correction Commissioner Monroe B. Hudson said the move is part of ongoing efforts to risk another outbreak among the incarcerated and employees.
"The health and safety of our officers, staff, visitors, and the individuals under our supervision is our top priority," Hudson said.
The decision will be reviewed on a continual basis, Hudson said, and in-person visitation will be resumed when authorities determine it's safe. Video visitation is still available.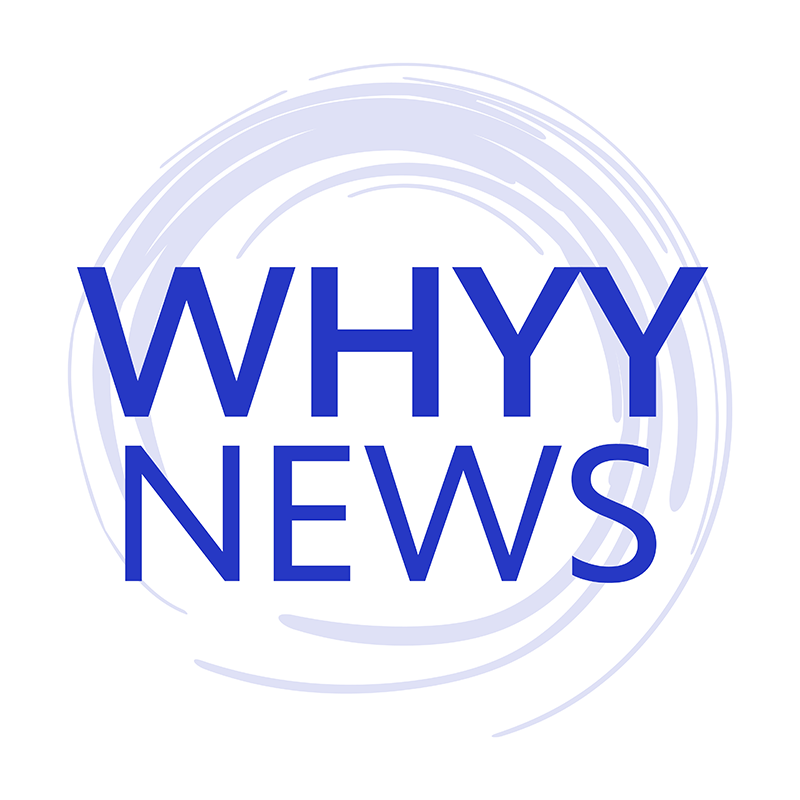 Get daily updates from WHYY News!
WHYY is your source for fact-based, in-depth journalism and information. As a nonprofit organization, we rely on financial support from readers like you. Please give today.