COVID closures, UPenn's deal with Lea dominate first Philly school board meeting of 2022
The district will enter into a memorandum of agreement with Penn, which will direct about $800,000 per year to the K-8 school in West Philadelphia.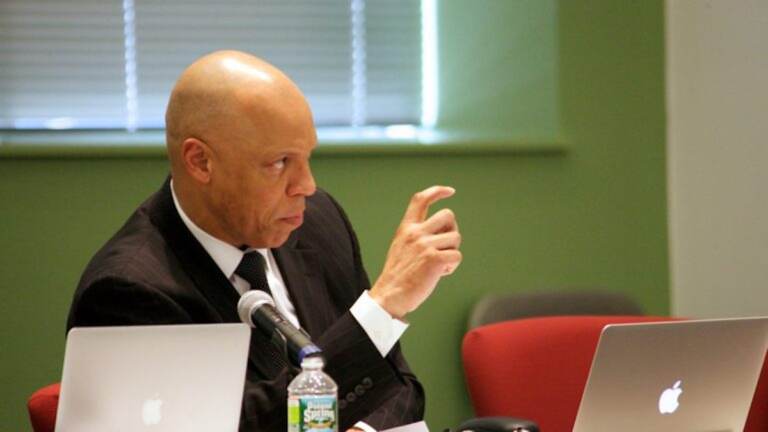 The Philadelphia Board of Education held its first meeting since more than 100 district schools temporarily shifted to remote learning, as omicron cases surged in the weeks after the holiday break, leading to staffing shortages.
The School District of Philadelphia's last-minute call to move some schools online, the night before winter break ended, left many families scrambling, and the district's rotating roster of closures led to stress and uncertainty for parents.
"I know at times it was difficult for families to get information in such a short timeframe that a school may have to temporarily shift to virtual learning," Superintendent William Hite said at the Thursday night meeting, thanking students and families for their "flexibility and understanding."
Hite reiterated the district's goal to keep as many schools open as possible.
"I'm happy to say that this week 100 percent of our schools are back to full in-person learning," he said.
Going forward, the district has to figure out how to deal with a pandemic that is "quickly becoming endemic," Hite said, citing health experts.
One big challenge will be figuring out how to staff schools, "knowing that some individuals will have to isolate or quarantine." He noted that the district will provide an in-depth presentation on staffing at the next board meeting in February.
The district is also looking into "a more robust offering for a virtual experience," Hite said.
'Worried about my own well-being'
During public comment, several parents, students, and community members called for stronger mitigation efforts in schools and better communication from the district about COVID plans and protocols.
"I am worried about my family and my own well-being," said Aungmyo Myint, a senior at Central High School.
His parents have pre-existing conditions that put them at higher risk of becoming seriously ill from the virus, Myint said, and he would like more information and resources from the district to stay safe.
"It is unfair that we are not kept up to date on the number of cases in our schools or the people currently in quarantine," Myint said.
Like a number of other speakers, he called for safety measures including increased testing, free, high-quality masks for all students and staff, and functioning HVAC systems in all schools.
Other requests included more vaccine clinics in schools and sufficient notice to families and teachers before a school closure.
Anisa George, the mother of a kindergartner at Fannie Jackson Coppin School, told the board her school desperately needs a full-time nurse.
"I know that we're not the only school in this city without one, and I hope I can represent those schools as well," she said.
According to George, there was no COVID testing at Jackson for months, and teachers are "overburdened" as they provide first aid and perform "a host of other nursing duties." Some parents have to come into the school themselves to administer prescription medications.
"This situation is shameful and it is illegal," she said. "Every public school student in this city deserves a nurse."
Abby Gorman, a student at GAMP, approached the board with her own plea: "Please don't ever make us go back to virtual."
The 6th grader said she couldn't believe she still had to fight to defend her right to in-person schooling, and expressed concern about classmates who have "no clue what we're doing" during virtual class.
"We can't normalize virtual," Gorman said. "Schools are safe. The science is clear. We've learned so much about COVID in the last two years."
Last week, the Philadelphia Department of Public Health changed its COVID guidelines for schools.
With community spread happening at a high rate, the percent of positive COVID cases inside a school should no longer trigger a closure, said city Health Commissioner Cheryl Bettigole.
Individual schools can still suspend in-person classes if a large number of staff members or students are out due to COVID.
The department also said schools could reduce the quarantine period for staff and students from 10 days to five if certain protective measures are in place, including proper ventilation and weekly screening tests for at least 10% of the school's unvaccinated students.
But Bettigole said a lack of school funding "means that many of the layers of mitigation recommended by the CDC cannot be attained at all schools."
Board approves $4.1 million Penn investment in Lea Elementary
Also Thursday night, the board approved a measure that will allow the University of Pennsylvania to pump more than $4 million into Henry C. Lea Elementary School over the next five years.
The district will enter into a memorandum of agreement with Penn, which will direct about $800,000 per year to the K-8 school in West Philadelphia.
Penn already partners with Penn Alexander, another elementary school near its University City campus, providing the school with about $1,300 per student.
Bolstered by that extra support, Penn Alexander is a high-performing neighborhood school that has twice been named a National Blue Ribbon School of Excellence by the U.S. Department of Education.
Penn, the School District of Philadelphia, and the Philadelphia Federation of Teachers wish to "emulate the success of the Penn Alexander School," by investing in Lea, according to board documents.
The goal is to "bring greater innovation and flexibility to school operations," improve instruction and school culture, and become a "vigorous clinical setting" for teacher development.
News of the proposed partnership sparked some concern that longtime residents of the Lea catchment area — which includes the historically Black neighborhoods of Walnut Hill and Cedar Park — could be priced out of their homes, as the school becomes more desirable and wealthier families move into the catchment area, driving up real estate values.
"This investment will encourage more gentrification of the neighborhood and will most certainly displace lower income families who attend this school," Kristin Luebbert, a district teacher, said at the board meeting.
The median home price in the Penn Alexander catchment area has skyrocketed in the years since the elementary school was founded, from $171,000 in September 2000 — a year before the school opened — to more than $720,000 by the end of 2021, WHYY reported.
In comparison, the median home price in the Lea catchment is currently under $170,000.
The pricier Penn Alexander catchment area is also whiter and higher income than the Lea zone. 45% of students are white, 26% Asian, 14% Black, and 4% Hispanic. Less than half of the students come from economically disadvantaged backgrounds.
In the Lea catchment, 65% of students identify as Black, 13% as white, 12% Asian, and 5% Hispanic. Three quarters of the students come from economically disadvantaged backgrounds.
At the board meeting, several Lea parents expressed concern about the partnership.
Phil Gentry, the father of two Lea students, said the deal was "negotiated behind the back of those of us who live in the neighborhood and send our children to our neighborhood school."
"Like every school in the district, we need more resources and can't afford to turn down any support," he said. "But what sort of relationship is it where a community can't afford to say no?"
Gentry worries about how the investment will transform the Lea catchment zone.
"Letting wealthy private institutions choose which students in Philadelphia get a quality education undermines us all," he said.
Some education advocates have pushed Penn to make payments in lieu of taxes (PILOTs), to support the district as a whole rather than hand-selecting schools for heavy investment — something other Ivy League schools like Harvard and Yale already do.
Abby Reisman, whose child will start school at Lea this fall, submitted written testimony in strong support of the partnership.
"As a parent, I am excited about what this agreement will mean in terms of increased support for teachers, additional staffing, and educational services for students," wrote Reisman, who is also a faculty member of Penn's Graduate School of Education.
"As a teacher educator and former classroom teacher, I'm excited about what this partnership could mean for the preparation of future teachers, who are hungry for models of community-based schools that engage in project-based learning," she continued.
Reisman wrote that the past few years have laid bare both the crises of school underfunding and the burdens that teachers and school leaders shoulder.
"Especially in this context, I find it difficult to understand how anyone could oppose this proposal for this school, while continuing to fight for equitable school funding more broadly," she said.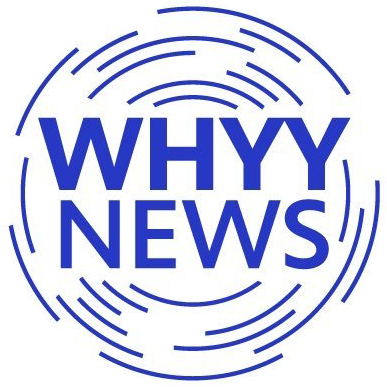 Get daily updates from WHYY News!
WHYY is your source for fact-based, in-depth journalism and information. As a nonprofit organization, we rely on financial support from readers like you. Please give today.