'It's a math problem': Philly educators scramble amid omicron wave
For the first time this school year, Philadelphia faces the prospect of a widespread shift back to virtual learning. How many schools and for how long? No one quite knows.
Listen
4:37
Ask us about COVID-19: What questions do you have about the coronavirus and vaccines?
On Monday night, hours before students were supposed to return from winter break, principal Robert Berretta of William H. Ziegler School in Northeast Philadelphia felt a nervous thrum in his chest.
He was concerned about opening the school safely, when so many teachers and staff members would be out, isolating or quarantining as omicron surges through the region, and had shared that concern with his boss at the central office.
Berretta had been hard at work all day, tracking how many people on his team would be absent and coming up with a plan to cover classes. He decided to take a pause.
"I've been rewatching the Sopranos and I was like, 'Okay, I'm gonna get a few minutes of this episode in here and just try to decompress a little bit," Berretta said.
But he found himself itching to check his email, just in case there was some kind of late-breaking change to the district's reopening plan. Throughout the day, the district had been asking for updates about how many staff members were going to be absent.
The first time he checked, Berretta had a message saying that while the School District of Philadelphia planned to open in person, some schools would be going virtual and would be hearing from the district. He hadn't heard anything by the evening, so he figured Ziegler wasn't on the list.
"I returned to watching the episode and then 15 minutes later I was like, let me just check one more time. This was literally 7:29 [p.m]. And then as soon as I opened up my laptop, I saw the email."
Ziegler was going remote.
"Almost simultaneously, one of my teachers called me, another texted me, and my assistant principal texted. So my phone was going crazy."
Berretta was prepared for this possibility. He believes a temporary shift to virtual learning is the right call for his school.
"I want to stay open," he said. "I do think it's safe for kids to come. But it's like, public health experts say it's safe to fly on planes, but I wouldn't fly on the plane if there were nobody in the cockpit."
Ziegler was down 21 staff members on Tuesday, including nearly half of its homeroom teachers.
With that many absences, it's hard to provide a safe and effective learning environment for students.
Even if his team could come up with a plan to cover classes, there would still be challenges, Beretta said. Running a school safely means having enough staff to monitor the hallways, help with arrival and dismissal, and supervise lunch.
"There's a large support staff that all pitch in to keep students safe as they move through the school," he said. "The analogy would be, airlines might have the crew to fly the plane, but if there's no TSA folks or there's no ticket counter folks, then you might still have to disrupt operations a little bit."
After new normal, a shift back
Since last spring, Philadelphia schools — like many around the country — have slowly moved in one direction:  toward more in-person learning. For the first few months of the current school year, the city's public school system appeared to reach a new equilibrium. The vast majority of students were learning in person, and there was no evidence of a corresponding spike in the city's COVID numbers.
All of that changed with the emergence of the omicron variant. Now, for the first time this school year, the city education system faces the prospect of a widespread shift back to virtual. How many schools and for how long? No one quite knows.
"I can't predict," said Laurena Zeller, principal of Add B. Anderson School in West Philadelphia, which has switched to remote learning. "My hope is that this is just a little bit of a slow down. Let's slow down. Let's reassess. And then let's get back to what we know: in-person learning."
Large school districts throughout the country face similar uncertainty. Washington, D.C.'s public school system extended its winter break into this week. School leaders in Boston and New York are keeping an eye on staff absences. Most prominent of all is Chicago, where city and union leaders are locked in a bitter dispute over the proposed reopening of schools that led to class cancellations on Wednesday.
At the beginning of this week, 4,561 schools nationwide had suspended in-person instruction, according to the technology company Burbio, which has been tracking school closures. At 3.5% of public schools nationwide, that was easily the highest mark of the current school year.
The Center for Reinventing Public Education (CRPE) has been tracking the COVID plans and policies of 100 large districts around the country, and found 9 that have recently suspended in-person learning. Another six have closed in-person learning at some campuses.
"What we're seeing is some of these large and urban districts flexing to try and meet what they're describing as significant numbers of community infection or staffing challenges," said Bree Dusseault, principal at CRPE.
As of Wednesday afternoon, Philadelphia had temporarily suspended in-person learning at 92 schools because of "staffing data." The district has said it considers a variety of factors, but doesn't have a firm threshold for shifting a school to remote learning, like a specific percentage of staffers out.. Principals say they don't have clarity on how their schools are selected.
Legions of public health professionals say schools are relatively safe — and some studies suggest past school closures did not flatten the COVID curve.
But the omicron surge has infected so many people so rapidly, that it raises another question:  Can schools keep enough staff in buildings to run them safely?
A staffing 'math problem'
Ben Speicher, the principal at KIPP North Philadelphia Academy, said there isn't a magic number he can use to determine whether his school has enough staff members to stay open.
"While it's a math problem, it's also more specific than that," he said. "If we have a number of teachers out that's sort of evenly distributed across grades and rolls that's one thing, and then it's another if every teacher on the third grade team all needs to be out at the same time."
More staff members tested positive for COVID over winter break than during the entire fall semester, Speicher said. "It's just orders of magnitude different."
Over the break, the entire KIPP Philadelphia network decided to go virtual until MLK Day, with the hope that after a brief spike, omicron cases will start to come down in a couple weeks.
"Hopefully what we'll see as we go along the next two weeks is the number of staff who will be able to be in the building on January 18 is significantly higher than the number of staff who could have been in the building January 3 or 4," Speicher said.
Zeller, the principal at Anderson, has four vacant positions right now and another 12 staffers in COVID quarantine. She says things start to get dicey at her school when more than four of the 22 homeroom teachers are out.
Penn Alexander Elementary in West Philadelphia has been open for in-person learning this week despite 15 staff absences, according to principal Lauren Overton. Without any secretary staff, she and the school nurse had to run the front office earlier this week.
"I feel like I've had roller skates on," said Overton.
On the other end of the spectrum is Paul Robeson High School, also in West Philadelphia, which has been remote since winter break ended. The decision surprised principal Richard Gordon IV since he only knows of two staffers who are quarantined right now.
"It's only been one day and the kids are already like, 'Oh my god, can we come back to school," said Gordon.
That said, each absence makes things tough at his relatively small school — especially given the dearth of substitutes.
Through a right-to-know request, WHYY received school district data on substitute fill rates through mid-November. Robeson's fill rate was 33.7% — compared to 98.7% during the same time period in 2019.
Overall, the median district school had a substitute teacher fill rate of 84.3% through the first two-and-a-half months of the 2019-20 school year, before COVID struck.
This year, during the same two-and-a-half months, the median fill rate was 42.8%.
One way to potentially alleviate the staffing crunch is to change the quarantine rules for those who are exposed to COVID-19, but are asymptomatic. On Wednesday, the PolicyLab at the Children's Hospital of Philadelphia endorsed a so-called "mask-to-stay" policy that would allow anyone — vaccinated or not — who was exposed to COVID-19 outside their home to continue reporting to school as long as they mask at all times and are asymptomatic.
Philadelphia Department of Public Health (PDPH) guidance calls on unvaccinated staff to quarantine for 10 days if they have a known COVID-19 exposure. Vaccinated staff are supposed to test 5-7 days after exposure.
The Centers for Disease Control and Prevention has also endorsed shortened quarantine periods of five days for people who test positive but are asymptomatic. PDPH said it does not support that approach in schools.
PDPH did, however, change the rules around when an outbreak should trigger school building closure. Previously, a school would close if 3% of people tested positive within 14 days. Now, it's 10%
At the same time, some district staff members have raised concerns that schools don't have the basic mitigation measures in place to ensure staff and student safety.
Jerry Jordan, president of the Philadelphia Federation of Teachers, said he continues to receive reports of "lack of masks, lack of mask enforcement, lack of sanitizer, and extreme lack of COVID testing supplies" in the school buildings that are currently open.
In a statement Wednesday, he shared reports he had received from members, including a school that was rationing its inventory of child-sized masks, and a school that only had expired COVID tests.
A scramble back to virtual
At Ziegler, the shift to virtual learning wasn't entirely smooth. Only 72% of students attended the first day back, Berretta said. Many kids who were quarantined before the break didn't have their Chromebooks with them, so there was a scramble to get them computers, and to help English language learners log on.
Jamie Roberts teaches English as a Second Language at Ziegler. On Monday night, as soon as she got word that school would be going remote, she reached out to several Afghan families that recently joined the school, to make sure they knew classes were virtual and help them navigate the online system.
Some of her students and their parents had trouble logging in on Tuesday, and she did her best to balance teaching with troubleshooting.
Still, she said she was surprised with how quickly she got back into the groove of teaching virtually.
During winter break, as Roberts considered coming back in-person, her mind was going in two directions.
"The reason that we're teachers is we want to be with our students," she said. "But at the same time, we want the kids to be safe and we want to be safe for our own sakes and for our families."
Given how quickly omicron spreads, she ultimately felt like going virtual for the first week after break "just sounded like the prudent thing to do," but expects this to be a limited pivot to remote learning, not a long-term shift online.
"I would come here in a spacesuit rather than have that happen again," Roberts said. "I really don't want to go virtual for longer than the shortest possible period of time that's safe."
As conversations about school safety and COVID again take center stage, Berretta said it's important to take an expansive view.
"We often use the phrase 'health and safety protocols,' and I think in many ways we use that phrase too narrowly," he said. "Truly keeping students safe in school is way more complex than just preventing them from getting COVID."
It's also about everything from keeping them emotionally safe to making sure that there's enough cleaning staff to sanitize the cafeteria and bathrooms and enough kitchen staff to serve food.
"There's also a very important aspect of health and safety for our staff," Berretta said. "People constantly having to give up lunches or their preparation periods to cover classes really stretches them thin and wears down their emotional energy, their physical energy."
'When are we coming back to school?'
Adell Shaw, a 6th grade math and science teacher at Ziegler, was especially eager to come back in-person after the holidays. Her entire class had to quarantine before break, so she'd already gone weeks without seeing her students.
Shaw watched case counts rise over the break, but when she didn't hear anything from the district about going virtual, she felt ready to return.
When she saw a Facebook post around 7:30 on Monday night, announcing that 77 district schools — including hers — were going virtual, Shaw thought it was a joke. She reached out to Berretta, who confirmed that it was true; he'd just been notified.
"I was really, really hurt because I spent time before the break getting my lessons together so I can spend time with my family during the break, and instead of me going to bed so I can get energized to see all my lovely babies the next day, I had to stay up until about 12 o'clock on Monday night preparing to go virtual on Tuesday," Shaw said.
She's making it work, and has been impressed with attendance so far: 27 of her 31 students showed up on Tuesday, and 29 logged in on Wednesday. But she says they're upset about the shift back to virtual.
"Even again today, I had a hand raise on the Zoom. So I'm like, 'Yes, you have a question?' 'When are we coming back to school?' And I'm just like, 'I don't know!'"
Like her colleagues, Shaw hopes this is a quick pause on in-person learning, and she'll be back face-to-face with her students as early as Monday. But she admits she's nervous.
"The first time that we went virtual back in 2020 when they said, 'Oh you'll be back in two weeks,' I really thought I was coming back in two weeks, and then it turned out to be an 18-month thing."
Some worry a shift back to virtual learning sets a dangerous precedent. They argue that schools, eventually, have to develop enough resilience to weather the endemic ebbs and flows of COVID.
"At what point do districts say this is a reality that we're facing and we have prepared backup scenarios to allow us to be ready for this moment instead of being caught on our heels," asked Dusseault of CRPE.
But she believes this particular crisis will be short-lived. Rob Berretta agrees.
"I think this one, for sure, is not going to be indefinite," he said. "I think it has a much, much shorter upper limit. My hope is that if it's a week, if it's two weeks, we feel pretty confident that we can do virtual as good as any other school in the area and my fingers are crossed that it will be short and we can get students back into school."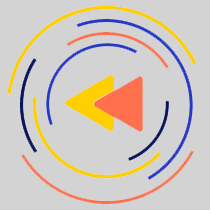 Saturdays just got more interesting.
WHYY is your source for fact-based, in-depth journalism and information. As a nonprofit organization, we rely on financial support from readers like you. Please give today.