Chester County launches Whole-Home Repairs program for homeowners with low to moderate incomes
Eligible Chester County homeowners can get up to $25,000 for home repairs that address accessibility, habitability, health, and safety issues.
Listen
1:11
From Delco to Chesco and Montco to Bucks, what about life in Philly's suburbs do you want WHYY News to cover? Let us know!
Pennsylvania homes are among the oldest in the entire country. And as they age, the repairs can be tough to keep up with.
In Chester County, there are more than 3,000 such historic homes that are in need of upgrades, but some homeowners don't have the means to fund these improvements.
Through a state initiative, county officials are trying to support qualified homeowners with low and moderate incomes with up to $25,000 for repair costs. Applications for the new $2.7 million Whole-Home Repairs program are now open.
"The commissioners made their award recommendations," said Shaun R. Bollig, deputy director of the Chester County Department of Community Development. "We also worked internally to prepare policies and procedures for how this program can work using the four providers and in a way that replicates existing programs and works well for Chester County homeowners."
In order to get accepted to the program, applicants will have to meet the program eligibility requirements and the approved scopes of work.
How to apply for Chester County's Whole-Home Repairs program
Interested homeowners must be below 80% of the median area income. According to Bollig, for a one-person household, the income limit would be $62,500. For a household of four, that number is $89,250.
"All applicants must demonstrate proof of home ownership in Chester County," he said. "They must be current on their taxes — so no outstanding taxes. And this must be the homeowner's primary residence."
Proposed repairs must address immediate accessibility, habitability, health, and safety issues.
"The Whole-Home Repairs program is really targeted on the critical repairs to keep homeowners stable and safely housed, so we're looking at those major systems repairs that include roof replacement, heating and cooling repairs, plumbing," Bollig said.
For more information, Chester County residents can visit the website or call 610-713-8088.
There is no deadline to apply, as applications will be accepted until all funds have been exhausted.
Where does the money for Whole-Home Repairs Come from?
Funding for the initiative came by way of the Pennsylvania Department of Community and Economic Development's allocation of American Rescue Plan Act money. State Sen. Nikil Saval introduced the Whole-Home Repairs program in 2022 as part of the state budget.
Philadelphia and its collar counties were slated to receive a combined $40 million.
While $50 million of Whole-Home Repairs funding is stuck in limbo due to the need for "additional legislative language," Chester County's allocation was not impacted. The county received its entire funding package.
The Chester County Department of Community Development is overseeing the program and working with several providers to roll out the funds.
"We issued a request for proposals earlier this year and three of the four providers administering Whole-Home Repairs funds applied as a coalition," Bollig said.
Collectively known as the Whole-Homes Repair Coalition, Good Works, Inc., Habitat for Humanity of Chester County, and Good Neighbors Home Repair will administer about $2.6 million of the funds.
The Housing Partnership of Chester County will receive about $112,000 to supplement its senior maintenance and homeowner rehabilitation programs.
Chester County Commissioners Marian Moskowitz, Josh Maxwell, and Michelle Kichline said in a joint statement that the program is a "milestone" in collaboration.
"For the first time, Good Works, Inc., Good Neighbors Home Repair, Habitat for Humanity of Chester County, and Housing Partnership of Chester County are combining forces on this innovative grassroots, community-driven program that has the potential to help so many Chester County residents," the statement read. "We thank our state legislators for their backing of this important program — the first of its kind in the nation, and one which helps individuals and families stay warm, safe, and dry in homes they can afford."
Coalition member estimates at least 3,500 Chester County homes are 'substandard'
Good Works, Inc. is a nonprofit home repair ministry that repairs homes for families with low income throughout central and northern Chester County. The work is mainly accomplished by volunteers and is done at no cost to homeowners.
The Whole Home Repairs Coalition created the intake application in a way to properly divide up the work between the coalition partners.
"The application will then be distributed to the appropriate organization based on geographic area and income level," said Bob Beggs, executive director of Good Works, Inc. "And then each of the organizations will do a final verification of the qualifications of the homeowner and once they are approved for services, the homeowner will be provided an agreement and a contract for that work to be accomplished."
Beggs said the work is scheduled to be accomplished no later than December 31, 2026. Approved homeowners will be notified by December 31, 2024.
"Even in a county as wealthy as Chester County, which is recognized as the wealthiest county in Pennsylvania, we know of at least 3,500 — could be more now since COVID — substandard homes in the communities in this county," Beggs said.
A 2016 survey counted 197,721 total homes within the county limits.
In Beggs' point of view, the coalition isn't just addressing poverty by helping people to have warm, safe, dry and healthy homes, but it is also providing an opportunity for volunteers to help in that mission.
"And so it really becomes a neighbors helping neighbors program," he said.
While he doesn't anticipate there being any issues with the application process, Beggs acknowledged that Good Works has its own backlog of requests for support.
"We have a two-year backlog of people that have requested home repairs," he said. "So this program will not only help us draw down that backlog of people that are already waiting for services, but will enable us to be able to help many more. We expect that there will be high demand for these services in the first few months."
He added the coalition has pledged to help out as many people as possible until the money is completely gone.
"The good news for Chester County is the fact that the Chester County Housing Partnership,
Neighbors Habitat for Humanity, and Good Works are here, have been here before the Whole-Home Repairs program, and will be there after the Whole-Home Repairs program," Beggs said. "And so all those organizations are committed to meeting the needs of low-income families who are struggling in our County."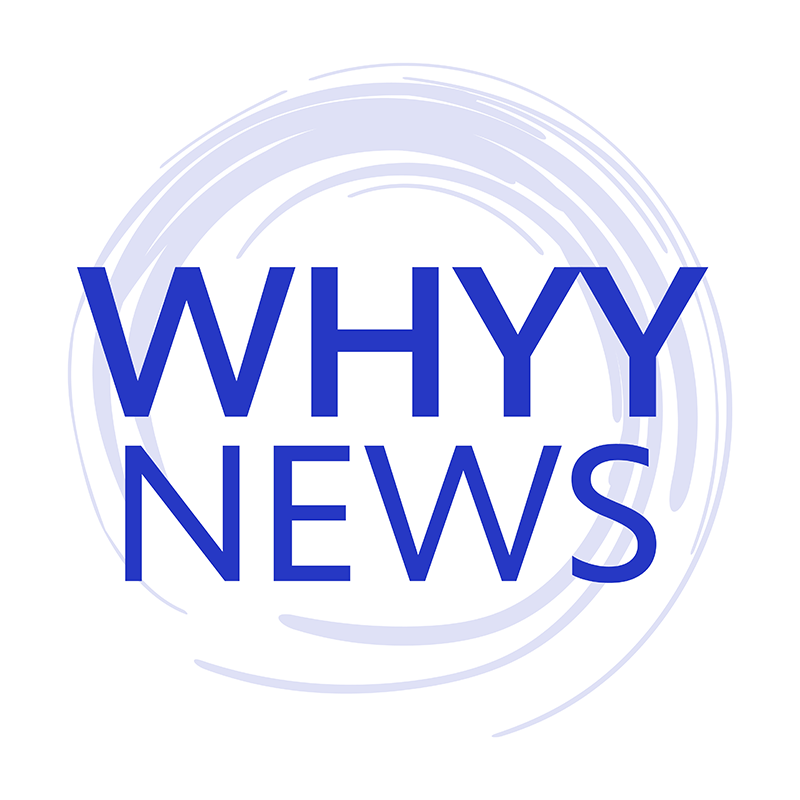 Get daily updates from WHYY News!
WHYY is your source for fact-based, in-depth journalism and information. As a nonprofit organization, we rely on financial support from readers like you. Please give today.