Pa.'s Whole-Home Repairs money is in limbo despite Shapiro's budget signature
The popular home repairs program is on a list of spending initiatives a state budget official has said need additional legislation.
Listen
1:19
Money for a popular program to fund basic repairs and energy efficiency upgrades in homes across much of Pennsylvania is still not free to flow to counties, despite Gov. Josh Shapiro signing the budget last week.
$50 million for the Whole-Home Repairs Program is among a list of funding initiatives a state budget official has said need additional legislative language before money can be distributed.
"This is just a continuation, if you will, of the broader budget negotiations and debates that have been going on all year," said Christopher Borick, a professor of political science at Muhlenberg College and director of the school's Institute of Public Opinion.
The Whole-Home Repairs Program received rare bipartisan support when it was first funded last year with federal money from the American Rescue Plan. The program, administered by county-level agencies in Pennsylvania, provides grants to low- to moderate-income families and forgivable loans to small landlords to repair and weatherize their properties. Proponents want to see the program outlast the one-time pandemic relief, and pushed for state money to be allocated to the program in the 2023-2024 budget.
But the bipartisan initiative could get caught up in the conflict that has characterized this budget season.
Shapiro signed the main budget bill last week, after a weeks-long impasse. Senate Republicans delayed sending Shapiro the budget after he said he would veto a school voucher program for private school scholarships that House Democrats opposed. 
As they reconvened and sent the budget to Shapiro Thursday, Senate Republicans cited a memo from state budget secretary Uri Monson that said several programs, including Whole-Home Repairs, would need enabling legislation known as fiscal code, which specifies how money can be spent, before their funding is released.
Code negotiation, while a routine part of the budget process, presents another opportunity for Republican lawmakers to assert control even after sending the main budget bill to the governor's desk, Borick said.
"Republicans who were less than satisfied … with the outcome and in some ways feel betrayed by Governor Shapiro on voucher matters are still looking for leverage points that they might maintain in the process," Borick said. "In some ways, as we turn to these code bills, that's where they do have some considerable power."
Senate Appropriations Committee Chair Scott Martin (R-13) told reporters last week that Senate Republicans plan to continue to work on "advancing something."
"We do know there's going to have to be, potentially, some give and take, depending on what the governor does, depending on negotiations with the House," he said.
The governor did veto the private school voucher funding.
Lawmakers can hold up budget items by failing to agree to code bills, or can even negotiate code language that directs more money to certain areas of the state, Borick said. But he doesn't anticipate the Whole-Home Repairs money being held up indefinitely.
"Could it be delayed as both sides try to leverage positions? Certainly. That's part of contemporary politics," Borick said. "But I would assume given the nature of the types of funding and who it serves, that a deal is there to be had."
Advocates with POWER Interfaith, a faith-based group organizing for racial and economic justice in Pennsylvania, worry the home repairs money is being "held hostage." The group sees the program as a way to lower energy use and help keep low- and moderate-income families in their homes.
"There are people who are mad at the governor for not signing on to privatizing our public education system," said Rabbi Julie Greenberg, director of climate justice and jobs at POWER. "I think this is punishment to hold Whole-Home Repairs hostage, even though everybody in all of the districts across Pennsylvania needs to have a safe home."
"Until the deed is done, we can't be absolutely certain that it is going to be done," Greenberg added. "We need to be vigilant."
The Whole-Home Repairs Program is already seeing high demand, according to officials in the office of State Sen. Nikil Saval (D-1), who spearheaded the program. All but three Pennsylvania counties applied for the first round of funding.
In Philadelphia, the money is bolstering existing repair and energy efficiency programs, namely the Basic System Repair Program, Adaptive Modifications Program, and Built to Last (BTL) Program. The quasi-governmental Philadelphia Energy Authority, which runs Built to Last, has a waitlist of eligible households that's too big for the initial round of pandemic relief money alone to cover, officials said.
"We're receiving hundreds of calls a week, if not more than that, from homeowners who would qualify," said Emily Schapira, president and CEO of the Philadelphia Energy Authority. "We're incredibly grateful for the funding that has been allocated. But of course, we have a waitlist. … Even the next $50 million probably won't get us through the waitlist either."
Sen. Saval said he's optimistic about the future of the program.
"There may be some more fiscal code language necessary to allocate state dollars to a program that was initially funded with … federal dollars," Saval said. "If people want money to get to homeowners and tenants in need across the Commonwealth of Pennsylvania and they feel fiscal code is necessary to do that, …  then we should do so immediately."
Sen. Martin, of the Senate Appropriations Committee, indicated while talking to reporters Thursday he hoped to move code talks forward in the next few weeks.
"We have some things we need to finalize in terms of what we're shooting to do, but hopefully we'll have a product here that will finally put the 2023-2024 budget to bed," Martin said.
The state Senate is set to reconvene on Sept. 18, and the state House on Sept. 26.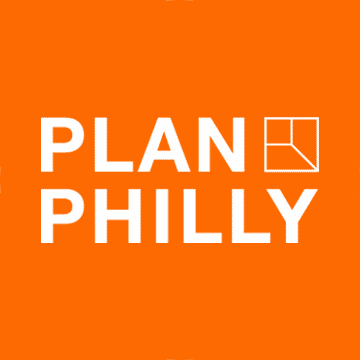 WHYY is your source for fact-based, in-depth journalism and information. As a nonprofit organization, we rely on financial support from readers like you. Please give today.