Chauvin trial: Philly police seek help from community as they prep for possible 'unrest'
Philly police want city residents to help prepare them for community responses to the Chauvin verdict after their botched responses last year's unrest.
With jurors set to deliver a verdict in the trial of Derek Chauvin — the former Minneapolis police officer facing a murder charge for the killing of George Floyd — Philadelphia police are preparing for the worst.
A memo from the Philadelphia Police Department Community Relations Unit indicates top brass instructed district captains to coordinate with community groups ahead of any possible unrest over the decision, akin to what was seen in the city last year after Floyd's killing.
"We are looking to receive information on local community organizations that might be willing to work with us during any civil unrest that might be planned for the foreseeable future," the Tuesday memo from Chief Inspector Altovise Love-Craighead reads. "Please let us know of any plans that the district may have in place to utilize these groups/individuals during any emergencies."
Sgt. Eric Gripp, a police spokesperson, said police commanders regularly work with registered community organizations (RCOs) and other groups and routinely "reach out to RCOs ahead of large events."
He also pointed to a PPD after-action report published last December in the wake of the department's response to both widespread unrest and looting, finding community leaders "were troubled by various aspects of the PPD response to protestors" and "with the level of communication throughout the course of the demonstrations."
"The goal is to ensure that community stakeholders have 'a seat at the table' before, during, and after any issues that could potentially arise in response to the outcome of the trial," Gripp said.
Still, some were troubled by the latest memo.
Dena Driscoll from 5th Square, an urbanist advocacy group, heard about the new strategy through the numerous RCOs the group coordinates with across the city. She was concerned the efforts could encourage the vigilantism also seen last year, in which armed groups of mostly white men patrolled for looters and, in some instances, assaulted innocent people.
"Many [RCO] volunteers feel cornered," she said, of the outreach efforts. "That to maintain working relationships with local police that they can't say 'no.' Yet many fear this could amplify the 'vigilante' justice we saw in 2020, in places like Fishtown."
The police memo further asked commanders to provide information on any areas that were the site of civil unrest over the past year, as well as "business areas and any areas where groups of people have been known to congregate."
"These areas will be designated for community outreach programs that are being planned," Love-Craighead wrote.
Other recommendations from the after-action report included the enlistment of "community activists and protesters and organizers to participate in pre‐service and in‐service training with the goal of establishing improved understanding of perspectives and goals."
"The ability to show 'empathy' … requires a mutual understanding of differing perspectives," the report states.
Devren Washington, a local activist who participated in Black Lives Matter demonstrations last year, described the efforts as "a joke."
He described much of the outcry over the deaths of Floyd and later Walter Wallace Jr. as the result of many people spontaneously taking to the streets, and defied police outreach. He also said the department had not been fully held to account over the tear-gassing or other incidences of violence against some community members last year.
"I find it disingenuous. Their idea of accountability for the violent crimes they've committed is 'Oh, we'll talk to you guys first,'" he said. "It's like, I could see some people that think it's great. But I think a lot will say 'go away.'"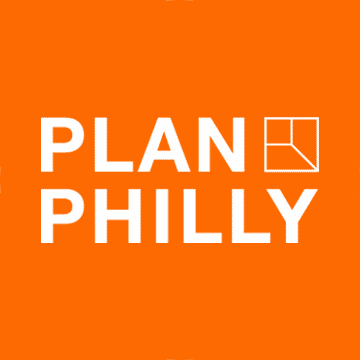 WHYY is your source for fact-based, in-depth journalism and information. As a nonprofit organization, we rely on financial support from readers like you. Please give today.