What you need to know about COVID vaccines for kids ages 5-11
The CDC now recommends the COVID-19 vaccine for kids 5 to 11. Here's what you need to know about pediatric vaccines.
Listen
2:40
Ask us about COVID-19: What questions do you have about the coronavirus and vaccines?
This is one of a series of articles in which reporters from WHYY's Health Desk Help Desk answer questions about vaccines and COVID-19 submitted by you, our audience.
Centers for Disease Control and Prevention Director Dr. Rochelle Walensky approved on Tuesday the recommendation that Pfizer's COVID-19 vaccine for kids be administered to children ages 5 to 11.
Earlier Tuesday, CDC advisers voted, 14-0, in favor of vaccinating this age group with Pfizer's pediatric vaccine. Vaccine clinics, children's hospitals, and pediatricians' offices are eligible to offer shots immediately.
Last week, the Food and Drug Administration had issued an emergency use authorization for the Pfizer vaccine. The FDA's advisory committee voted almost unanimously (17-0, with one abstention) to recommend the EUA, agreeing that the benefits for children 5 to 11 outweigh the risks.
WHYY's Health Desk Help Desk explains what you need to know now.
What vaccines are available and for whom?
Children ages 12 to 15 have been approved to receive low doses of the two-shot Pfizer vaccine regimen since May. More than 7 million kids in that age group have been fully vaccinated. That's roughly a quarter of them, based on census data.
Kids ages 5 to 11 are expected to be able to get the Pfizer vaccine by the end of this week.
What does the data say?
Preliminary data show the Pfizer vaccine is 90.7% effective among children ages 5 to 11. The clinical trials also show the vaccine is effective against the highly contagious delta variant.
Is it safe?
The 5-11 age group is getting just a third of the dose that adults get to lower the risk of adverse reactions.
The vaccine's side effects range from pain at the injection site to fever and fatigue. Since the dosage is lower, these side effects are not as common as they are among adults, and are milder.
Researchers also monitored for adverse events, including myocarditis and pericarditis, a rarely reported type of heart inflammation occurring mainly among teenage boys and young men after the second dose of an mRNA vaccine. In the vaccine trials for kids 5 to 11, no volunteers developed myocarditis or pericarditis.
Where can my kids get vaccinated?
The federal government has a plan for delivering vaccines to pediatricians' offices, pharmacies, and elsewhere across the country. The Biden administration has already secured 26 million doses, enough to vaccinate every child between the ages of 5 and 11 in the U.S.
Each state will announce its plan to vaccinate this age group upon guidance from the CDC. Pennsylvania, New Jersey, and Philadelphia health officials said they have already ordered thousands of doses and are ready to vaccinate younger children.
Typically, children this age receive vaccines in their primary care offices, in pediatrician or family practice office settings, at schools, and sometimes, in clinics, said Dr. Karen Ravin, division chief of infectious diseases at Nemours Children's Hospital, Delaware.
Ravin predicts Nemours will start holding larger vaccine events sometime in early- to mid-November, depending on demand.
What about kids under 5?
Pfizer trials are ongoing for kids under 5 for an even smaller two-dose regimen. It is not clear when data will be submitted to the FDA for approval.
What about Moderna and Johnson and Johnson?
Researchers are also studying the two-shot Moderna vaccine in children, but it has not yet been authorized. The company announced Sunday that its request to federal regulators for emergency use authorization among children ages 12 and up has been delayed until at least January. The company said the Food and Drug Administration wants more time to investigate the risk of myocarditis, or heart inflammation, particularly among a small number of young men under 18 after they are vaccinated.
Just days before, Moderna announced data had shown its vaccine was safe and effective for kids ages 6 to 11, and planned to submit its results to regulators soon. The vaccine is half the dose of what is given to adults. The most common side effects were fatigue, headache, fever, and pain at the injection site.
Johnson & Johnson in April expanded its vaccine trials to kids aged 12 to 17.
Should I get my child vaccinated?
Though fewer children get severely ill or die from COVID-19 than adults, there's still been a significant number of hospitalizations and deaths. In the U.S., more than 700 kids have died from COVID-19 — including more than 170 in the 5 to 11 age group — and hospitalizations have been increasing. There's been more than 5.4 million COVID-19 cases among kids in the U.S., including more than 1.9 million of which among the 5 to 11 age group.
Some children who get COVID-19 also risk developing the rare multisystem inflammatory syndrome, which can cause serious gastrointestinal, cardiological, and neurological problems.
"We are following that very closely, because we are concerned that there could be some future complications that arise. There are some kids that do not completely come back to baseline cardiac function," said Dr. Simon Li, one of the principal investigators of Pfizer's pediatric vaccine trial at Rutgers University.
"Even though the likelihood is that their kids are going to be OK, I think everyone should get the vaccine and move forward," said Li. "I myself, having kids at the same age, school-age children, I will definitely have my kids get the vaccine."
He said it's also important for their overall well-being.
"They are a pretty substantial vector for transmission to other high risk groups. And they want to get back to school, they want to get back to normal life. That's important to do for their mental health and the well-being of the parents and families and teachers around them," Li said.
Members of the FDA's Vaccines and Related Biological Products Advisory Committee unanimously agreed last week that the benefits of vaccinating 5- to 11-year-olds outweigh the risks.
Some members raised the concern about voting to vaccinate a large population of younger children based on studies of a few thousand. Dr. Paul Offit of the Children's Hospital of Philadelphia said it's reassuring that kids are getting a much lower dose than adults.
Dr. Cody Meissner, a professor of pediatrics at Tufts University School of Medicine, worried that the vote would set a precedent for vaccine mandates, a controversial topic which he said he doesn't agree with.
Dr. Amanda Cohn of the CDC reminded the committee of the number of kids that have died of COVID-19.
"Anytime we look at approval of a new vaccine, it's important to weigh the potential risks and the benefits, and then also how prevalent the disease is in the community," said Nemours' Ravin. "What we saw over the summertime coming into the fall was an increase in cases of SARS-CoV-2 in the pediatric population.
"For a long time, people had kind of been reassured that we didn't have elevated rates in the pediatric population, so there was some discussion about is the vaccine even needed for this age group? Will the benefits of the vaccine outweigh the risks?" she added. "But with the knowledge that we've gained over the last several months, where we saw an increase in cases in the pediatric population, more kids being hospitalized, and with the returns to school, I think it really weighs in favor of the vaccine. And I think the benefits are really going to outweigh any potential risks."
Ravin said she also believes it will have a significant impact on the trajectory of the pandemic.
"Some researchers have been doing some modeling looking at what the potential impact of immunizing the 5-to-11-year-old age group would be. And some of their studies have shown that they anticipated that it would be very protective for the population on the whole, particularly if we see another variant of concern arise like the Delta variant did," she said.
"There's no way to predict whether we will see another variant of concern arise. But the more people who are unvaccinated in the population certainly gives the virus more opportunities to mutate, and for variants to arise."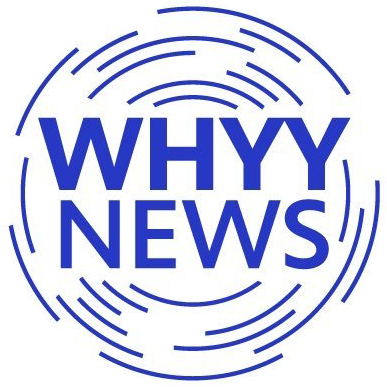 Get daily updates from WHYY News!
WHYY is your source for fact-based, in-depth journalism and information. As a nonprofit organization, we rely on financial support from readers like you. Please give today.