'What are they going to do next?': Health concerns emerge as officials get ready to clean up Camden's toxic pile of dirt
As officials prepare to clean up an illegal dump site in Camden's Bergen Square neighborhood, concerns about the health of residents are raised.
Isa Martinez said the lot across the street from her home in Camden's Bergen Square neighborhood was empty until about two years ago. That's when she said trucks started to bring debris to dump on the site.
"The houses are shaking, everything is just going crazy," she said.
Martinez said the trucks would come as early as 5:30 a.m. and continue for another 12 hours into the evening.
"You can't even open up the windows because all that dust ends up going in your house," she added.
The illegal dumping ground at 7th and Chestnut streets eventually grew to be at least two stories tall and has since been called an example of environmental racism by community advocates and officials.
Officials with the City of Camden, Camden County, and the New Jersey Department of Environmental Protection accessed the site for the first time Monday to begin planning the cleanup. Representatives from Montrose Environmental Group began their assessment of the site, while politicians and community leaders were taking in what they've only seen from either aerial photos or from outside of the steel fence.
Martinez said her main concern is for her 6-year-old son.
"He didn't start his asthma till they started doing this," she said referring to the dumping, believing that the built-up dirt pile is the cause. Martinez adds that at one point they took him to see specialists at Children's Hospital of Philadelphia because he couldn't breathe on his own.
"He was on a heavy machinery, staying there 24/7," she said. "We just were worrying about that and [doctors] never really got to the point or the fact that it was [the dirt pile]."
Martinez said her family has lived in the home for the past 18 years. Citing concerns for her other children and her mother, she wants to know what is going to happen when officials start removing the dirt.
"How are they going to move it again, because it's all going to be in the air," she said.
The city, county, and state entered into a memo of understanding in August to clean up the site. The city has $7 million to pay for it; $5 million set aside from the American Rescue Plan and $2 million from a state aid package. They will continue in court holding current property owners, Weyhill Realty Holdings, and the previous owners accountable for not acting on demands to clean up the site.
Roy Jones, executive director of the National Institute for Healthy Human Spaces, called Monday's announcement from officials "completely inadequate."
"We are deeply concerned and insulted that the only thing they talked about today was removing the dirt," he said. "We are very concerned that there are other issues that were not addressed [by officials] and the people of this city deserve a complete rebuilding of Bergen Square neighborhood, not just the moving of this dirt pile."
His group held a news conference Monday in front of a property, surrounded by the dirt pile, to "dramatize" what has been taking place over the last five years.
"The basement is crumbling…when it rains, the muck comes out alongside his property," he said of the house, adding that the backyard has an ant and rodent infestation from the dirt pile. "He's locked into being completely disinvested. He can't sell this property; who would move here?"
Jones said while officials finally accessing the property is a "good step," it is "not a complete step." He's calling for several things, including paying homeowners who live next door to the site to relocate and the establishment of a fund to compensate property owners for disinvestment in the area. Jones also repeated his call for residents within at least three blocks of the area to be screened for health problems, especially children and pregnant women.
He also wants to know what is going to happen once the property is cleaned up.
"What are they going to do next after they completely disinvested in this area," Jones said.
For now, the city's contract – through the Camden Redevelopment Agency – is for investigatory activities to be performed on the site, which will result in an analysis of the dirt pile's size and makeup, according to city spokesman Vince Basara.
However, it does not cover any neighborhood outreach or public health deliverables. He adds that the city is strongly encouraging residents in Bergen Square – and throughout the city – to establish "health relationships with the numerous and respected providers in the city."
"An ongoing physician relationship is the best method of ensuring care," Basara said, noting that Cooper University Health Care previously deployed resources to the Bergen Square neighborhood to assist residents who had health-related concerns.
Martinez said she was given the same advice by officials who were on the scene after they accessed the site across the street from her home.
"Spoke with all of them," she said, adding that she spoke to city and county officials. "I'm like, 'Why do I have to wait to get sick, to check with my doctor to see what's wrong when I already know what's wrong? This is wrong," pointing to the site.
Jones believes that officials don't want to test because the government would be held liable for allowing the dump site to exist for several years.
"It would not happen in Cherry Hill, it would not happen in Moorestown; it wouldn't even happen in the poorest white community in America," said Roy Jones, executive director of the National Institute for Healthy Human Spaces, "it only happens in Black and Brown communities where people are poor and they think that we cannot fight back."
The county is providing logistical support for the cleanup and its health department has examined the dirt for which particular toxins are in it.
For DEP, the agency is supporting steps the city and county are taking "to assess, characterize and address the potential impacts of these piles of dirt and debris," said spokesman Larry Hajna.
"The hiring of the [licensed site remediation professional] is the necessary first step to gathering the important facts and data that are needed to drive the safe and timely removal of the dirt and debris piles, as well as any additional remedial activities that will be needed," he said. "As this process moves forward, the DEP will work with the city and the county on best approaches for protecting the community and ensuring that justice is served."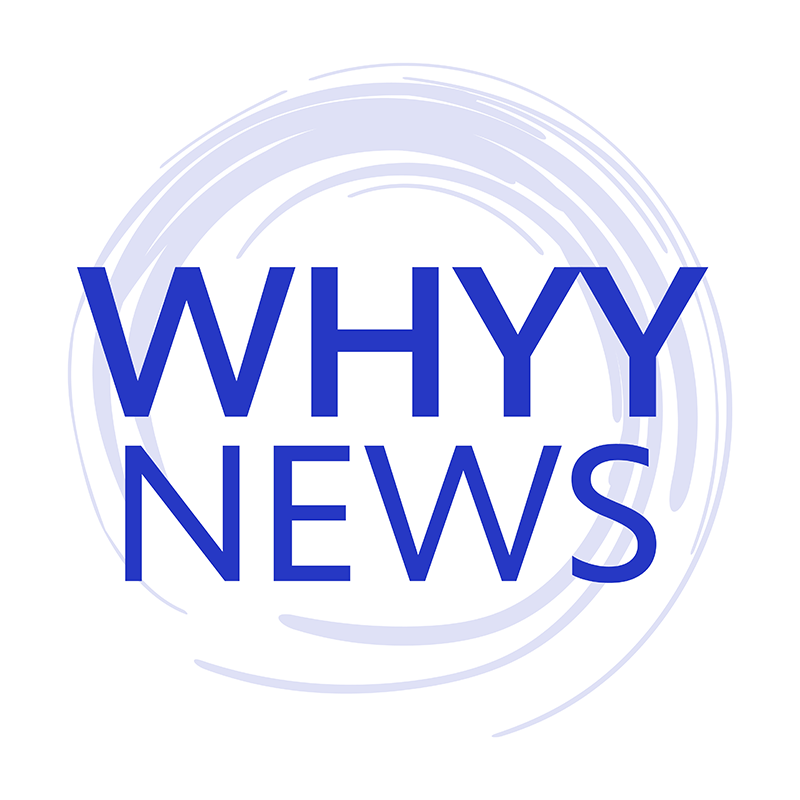 Get daily updates from WHYY News!
WHYY is your source for fact-based, in-depth journalism and information. As a nonprofit organization, we rely on financial support from readers like you. Please give today.