Camden IDEA center offers kids an arts oasis during the pandemic
The pandemic delayed, but did not stop, the IDEA center in Camden from offering young people ways to create art.
There are nights that Cynthia Primas lays awake wondering how she'll make lease and utility payments for her beloved IDEA Center, which opened at a new downtown location in Camden on Sept. 24.
But worrying about IDEA — the Institute for Development of Education in the Arts — is nothing new for Primas.
"It's the nature of the beast as a nonprofit, in the arts, in a poor community," she said. "All of that makes this a risk, but at the same time, it's an opportunity."
Primas, IDEA's founder and executive director, has been taking that risk for more than two decades, setting up shop in various Camden locations — including two technology centers, the BB&T Pavilion back when it was the Susquehanna Bank Center, and Rowan University. Rents would get too high or arts funding would dry up, and Primas would have to move again.
This time, the Michaels Organization renovated an 1800-square foot abandoned Market Street storefront free of charge and Subaru donated $90,000 in equipment. The result is a bright, welcoming facility with exposed brick, an art room, musical recording equipment, computers, a stage and a kitchen.
Running an arts center during coronavirus pandemic, though, is a new experience.
On Saturday, Oct. 3, the center hosted its first two classes for children and teens — an art course led by South Jersey artist Marcy Morris and a drama class taught by Arthur Leo Taylor of Pleasantville High School. Instructors and children wore masks, and lessons were influenced by the pandemic.
Morris asked a small group of 8- and 9-year-olds to draw pictures about togetherness and closeness. For inspiration, she showed the students a painting of hers entitled "Hold My Hand" and a photograph of herself with her children.
Nash Daniels, 8, drew a picture of himself and classmate, Malik Lance, 9, explaining that the pair was "best friends for life." In nearly all the drawings, the figures were maskless.
It was the first time, Morris said, that she'd led an in-person class since the pandemic began. She asked her students, "'When can we be together without masks? When can we hug each other without masks?' And they said, 'with family.'"
Morris said she had to remind a few students to keep their masks from falling down, but that "they were so focused on their art that the masks aren't an issue."
Documenting life during COVID
Back in the media lab, Arthur Leo Taylor was giving three students a drama lesson. Primas had been asked by friends in the Camden City School District to make a humorous but educational video about the pros and cons of remote learning, and Taylor was prepping his charges to create one.
First, each described recent experiences learning from home online — from using aging, malfunctioning laptops to being plagued by computer pop-up blockers.
Ison Keith, 14, complained about teachers who weren't computer savvy enough. "They'll be talking to us and we're like, 'Excuse me, you're muted!'" he said.
For Amethyst Ali, 15, a breaking point came when one of her teachers spied her brother's paintball gun and told her she couldn't have that in the background of her video. "I'm like, you can't make my brother close his bedroom door!" she said.
Taylor told them about a student who had turned his camera off and left during class. The teachers called his parents and his mother found him at the store, and was so mad, said Taylor, that "she took her belt off and whack, whack, whack!"
When the time came to act out their frustrations for the video, Taylor played "Computer Blue" by Prince to set the mood. Nash Daniels, who studies both art and drama at IDEA, put his head in his hands after insisting to his "teacher" that his computer wasn't on mute. Ali, as the teacher, asked student Keith to change his screen name from O.G. ("Original Gangster") or she would report it to the principal.
On Oct. 3, 2020 at the IDEA Center in downtown Camden, art teacher Marcy Morris poses with a photograph of her own children and one of her works named "Hold My Hand," that she brought to inspire her students. (April Saul for WHYY)

On Oct. 3, 2020 at the IDEA Center in downtown Camden, drama teacher Arthur Leo Taylor works with students Nash Daniels, 8 (left) and Ison Keith, 14. (April Saul for WHYY)

On Oct. 3, 2020 at the IDEA Center in downtown Camden, South Jersey artist Marcy Morris teaches art; at left is student Malik Lance, 9. (April Saul for WHYY)

On Oct. 3, 2020 at the IDEA Center in downtown Camden, Arthur Leo Taylor makes student Ison Keith, 14, laugh during drama class. (April Saul for WHYY)
The group also shared ideas for improving the online learning experience, including taking "brain breaks" to eat a healthy snack.
For Taylor, the masks aren't an impediment to acting. "The body movement and the truthfulness of it is what I'm looking for," he said. "You can't cover that emotion up with a face mask."
Primas is charging $10 an hour for classes, and when a student can't afford that, cuts the price in half. She hopes to raise money through an IDEA cooperative of creatives that she's establishing in the building next door, where she plans to sublease space to artists. Primas is also hosting monthly jazz performances, poetry readings and film screenings.
The center was slated to open in late March or early April, but Primas postponed it due to the pandemic.
Finally, said Primas, she decided to put IDEA back into fulfilling its mission, despite the ongoing pandemic.
"We came to the realization that rather than see it as a negative, let's use this as an opportunity," said Primas. "The arts open dialogue, the arts are humanistic, and this is needed now more than ever because it allows people to tap into their creative spirit."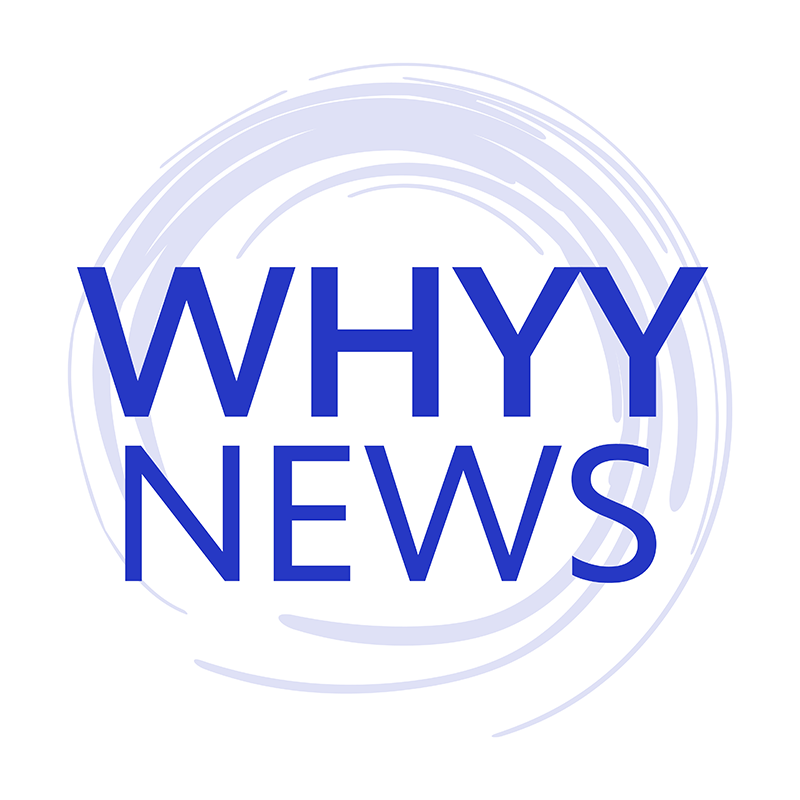 Get daily updates from WHYY News!
WHYY is your source for fact-based, in-depth journalism and information. As a nonprofit organization, we rely on financial support from readers like you. Please give today.