Camden's iconic "City Invincible" mural has undergone a transformation, thanks to five local artists and the Camden Community Partnership.
The completion of the mural, which now reads "Camden Invincible" in 12-foot-high letters, was celebrated Friday morning at the intersection of 16th Street and Admiral Wilson Boulevard.
The original artwork, installed on the Boulevard in 2017, alludes to a poem written in 1867 by Camden resident Walt Whitman, "I Dream'd in a Dream."
I dream'd in a dream, I saw a city invincible to the
attacks of the whole of the rest of the earth;
I dream'd that was the new City of Friends;
Nothing was greater there than the quality of robust
love—it led the rest;
It was seen every hour in the actions of the men of
that city,
And in all their looks and words.
Former Camden Mayor, now Camden Community Partnership Chair Dana Redd said the new iteration makes it clear which city Whitman was talking about.
Five local artists created the six new letters spelling CAMDEN, and the original INVINCIBLE letters were refurbished, as was the wall they were mounted on.
Terina Nicole Hill, who designed the letter C, is a transplant to Camden. This is her first mural. She usually works in fashion and textiles.
She said that by contributing to the mural, she felt she had been "incorporated into the fabric of the city."
Her C is a brickwork pattern of fabrics from around the world, reflecting the diversity of her adopted city and its many brick houses, she said.
The other artists are Priscilla Rios, Breiner Garcia, Donald T. Williams, and Erik James Montgomery.
The Camden Community Partnership worked with the City of Camden and the Camden County Board of Commissioners to complete the installation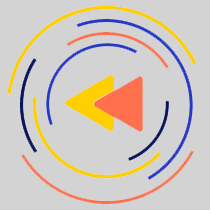 Saturdays just got more interesting.
WHYY is your source for fact-based, in-depth journalism and information. As a nonprofit organization, we rely on financial support from readers like you. Please give today.