In North Philly, conversations on voter turnout and impact underscore the importance of investment in community
As Philly gears up for its mayoral election next month, WHYY's Bridging Blocks team raised the question: Will this next election season have low voter turnout? If so, why?
Listen
1:31
From Philly and the Pa. suburbs to South Jersey and Delaware, what would you like WHYY News to cover? Let us know!
Spread across three tables at Cecil B. Moore Library in Philadelphia's Sharswood neighborhood, about a dozen people engaged in a spirited discussion on the value of voting — and debated why it does or does not matter to them.
Philadelphia City Commissioner Omar Sabir arrived just minutes after the opening remarks on Wednesday night, and made a brief speech on the impact people can make on elections.
"You play a major part in all of this," Sabir said. "When you vote, policymakers are going to look at what you're doing."
He pointed to Chestnut Hill as an example of high voter turnout, contrasting that with the rest of the city's wards. WHYY News' Bridging Blocks partnered with the Free Library of Philadelphia to bring together community members from Strawberry Mansion.
After that, the conversation sparked quickly. The first comment of the evening: real estate broker and longtime voter who was the first in her family to cast a vote, Judith Robinson.
Robinson is a regular at City Council meetings.
"I'm telling you here, I'm 67 years old now, and I'm thinking of backing the hell out of this because I don't see the value to the Black community," she said.
"I vote, I still vote. I don't want to back out now — but after damn near 50 years, I'm saying what is this worth?"
In Philadelphia, only 27% of ballots were cast for the primary elections. That's citywide, but in different voting wards the numbers are even smaller — as low as 10% voter turnout in Ward 7.
As the city gears up for its mayoral election, the Bridging Blocks team raised the question: Will this next election season have a low voter turnout? If so, why?
Robinson shared her story of toggling back and forth between the Democratic and Republican parties, and again back to Democrat based on what she saw in her community and what they needed. But year after year, she felt that her neighborhood, Strawberry Mansion, continues to be overlooked no matter who is in office.
Frustrated, she began to call city representatives and testify at public hearings.
"Hell no, voting is not enough," she said.
Addressing the room, she said residents ought to follow up and show up. By doing so, they can hold those voted into office accountable and check them on their promises.
Former school teacher and block captain Isa Matin agreed, but went one step further. He does not believe his votes count and said he represents the people who have lost trust in the electoral process.
"Voting is really controlled by people who don't have our best interests at heart," Matin said. "The parties I consider corrupt. The majority of the people don't believe in the system at all."
Phillip Roundtree, a licensed clinical social worker, does not believe people should be shamed if they decide not to vote. Roundtree raised points about generational trauma, policing, and systemic issues. These all have a role to play in swaying people one way or the other, he added.
"I [have been thinking] about my Biden vote these last 10 days. How the hell can I in good conscience vote for this person next year when I'm watching him condone ethnic cleansing? What does that mean for me?"
Roundtree connected his experience as a voter by reflecting on the recent war and news of President Joe Biden pledging his support for Israel.
As the conversation took hold, the issue of corruption came to the fore. For some attendees, voting was taken for granted. It was just something they did, one person said, but they acknowledged how he as a white man might experience the impact of leadership differently.
"I am learning a lot about folks who are skeptical about voting," said one attendee, who did not provide their name.
Others said it is important to look at the evolution of voting laws, urging people to look back 100 years ago.
Sean, who gave his first name only, pointed to a few people in the room who, if they lived back then, could not vote.
"All these things changed by voting. Voting does matter, it does affect our lives," he said. "Democracy ain't pretty. Voting is the first step."
Bridging Blocks is a monthly civic engagement program presented by the Free Library of Philadelphia and WHYY News. Major funding for Bridging Blocks is provided by a leadership gift from the Sutherland Family. The next event is on Nov. 13, and focuses on safe injection sites.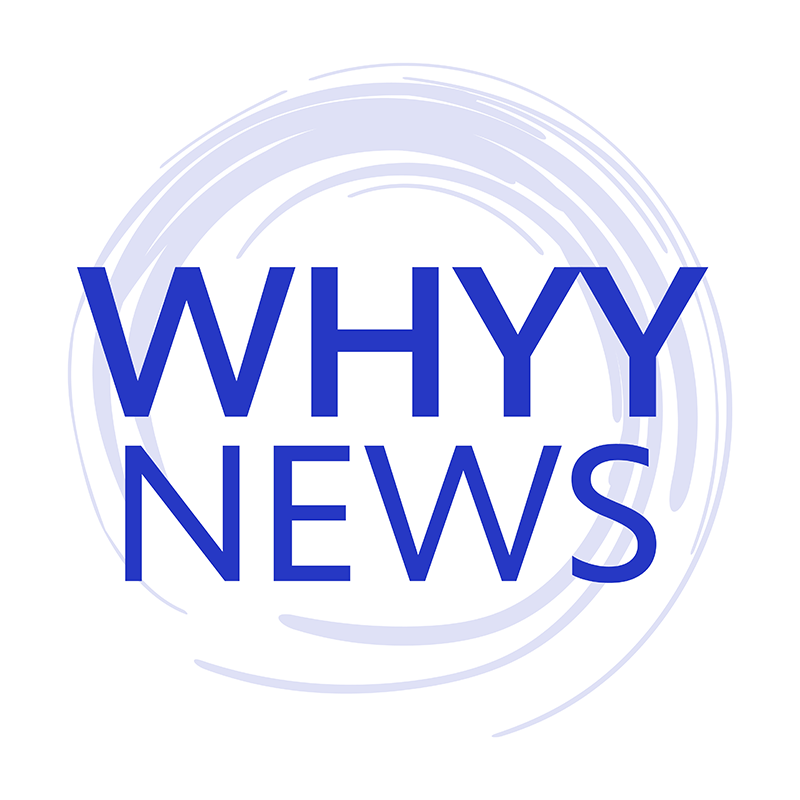 Get daily updates from WHYY News!
WHYY is your source for fact-based, in-depth journalism and information. As a nonprofit organization, we rely on financial support from readers like you. Please give today.