Antiviral COVID pills: Some things to know about supply, demand, and risk
The new oral meds are in short supply around Philly, but doctors aren't prescribing what's available. Timing and risks are part of the equation.
Listen
2:58
Ask us about COVID-19: What questions do you have about the coronavirus and vaccines?
This is one of a series of articles in which reporters from WHYY's Health Desk Help Desk answer questions about vaccines and COVID-19 submitted by you, our audience.
When Lizzie Rothwell's father first started showing COVID-19 symptoms in December, she sprung into action. Based on what she'd heard about Paxlovid, Pfizer's new antiviral pill for patients at high risk of severe cases of COVID, she thought her dad would be a perfect candidate for the medication.
Recently diagnosed with colon cancer, her father had undergone two successful courses of chemotherapy and a recent operation. He has a heart condition. He is over 65.
Paxlovid — like molnupiravir, Merck's new antiviral treatment developed for COVID-19 — is most effective if taken within five days of symptom onset. So Rothwell moved fast.
Her father had a cough, and Rothwell was almost certain it was COVID — her son had exposed him over the holidays. But her father initially tested negative for the coronavirus, and no doctor she spoke with was willing to initiate any kind of treatment without a positive test result.
On top of that, her father's doctor was reluctant to go the Paxlovid route, she said, because the statin medications her father takes for an ongoing heart condition don't mix well with Paxlovid. To Rothwell, it seemed ironic that the very things that made him high risk for a severe case of COVID and, therefore, a good candidate for Paxlovid, also made him ineligible for the medication.
"Having seen it written up all of December as, 'This is game-changing in the pandemic,' I definitely had a very dark moment when we realized that he really shouldn't take that pill," she said.
Had her father been eligible, it's doubtful whether Rothwell would have been able to find Paxlovid for him. The Biden administration has ordered 20 million doses of Paxlovid, and said 4 million courses of treatment could be available by the end of January. But the week he got sick, just over 2,000 doses of the medication had been distributed in all of Pennsylvania. In Maryland, where he lives, there were 960 doses statewide.
Since then, distribution has ramped up some, but not much: About 100,000 doses of Paxlovid were distributed nationwide the week of Jan. 10, with no more coming the following week.
Last week, Pennsylvania's 3,220 doses were distributed among 48 pharmacies throughout the commonwealth, 18 of them in Southeastern Pennsylvania. Prescriptions are necessary for the drugs, which are free for customers, but expensive for the government to purchase: $529 per dose.
Because of this extremely limited availability, Philadelphia Health Commissioner Dr. Cheryl Bettigole wasn't ready to tout the treatment as one patients should rely on just yet.
"Even for people who are very high risk, there aren't currently enough doses available," she told reporters last week, encouraging vaccination instead. "The pills are a backstop once we have more of them."
But Idayat Adewunmi, owner and pharmacy manager at Pelham Pharmacy, one of the Philadelphia sites receiving a Paxlovid allocation, said her supply outweighs the demand. Although her pharmacists are filling roughly one to three prescriptions per day for Paxlovid, she estimated she has more than 100 doses currently in stock.
Merck's antiviral pill, molnupiravir, is also available at many of the same pharmacy locations in the region as those stocking Paxlovid, and in greater quantities. It's less effective, though: In the largest study of the drug, taking it reduced risk for hospitalization by 30%, compared to 90% for Pfizer's drug when taken within three days of symptom onset. Adewunmi said she has plenty of molnupiravir in stock, but that only one doctor has called in a prescription for it so far.
She attributed the low prescription rate to a combination of factors, including that doctors may not know where Paxlovid is available and the short window of time in which the drug is most effective.
"Maybe some people have fallen outside of that window, or if it's extreme conditions, that they needed to be admitted [to the hospital]," she said. "So it's just catching the patient at the right time."
Adewunmi added that the high number of dangerous drug interactions could be a factor dissuading doctors from prescribing Paxlovid.
"I think most doctors are weighing the benefits over the risks," she said.
Rothwell gave up on the antiviral option for her father fairly quickly, and spent her time hunting for monoclonal antibodies, the other available treatment option for people who test positive and are at high risk for severe infection. Of the handful of monoclonal antibody treatments, only one, sotrovimab, has been determined to be effective against the omicron variant.
"There was only one treatment, and nobody had it," Rothwell said.
Her father couldn't get prioritized for the treatment by his oncologist because he was no longer in chemotherapy. Finally, through a personal connection, Rothwell ended up finding a hospital with sotrovimab in stock, not too far from where her father lived in Maryland. On his fourth day of symptoms, he went to hospital for 12 hours to undergo the treatment. Now, nearly a month later, she said, he's feeling pretty close to normal.
Rothwell said she feels extremely fortunate that her network of connections and friends could help track down the treatment for her father. But, she said, she's aware that's not a sustainable solution, or likely to work on any sort of scale.
"In terms of anyone just thinking, 'Well if I get sick, there is treatment,' that's not what the situation was," she said.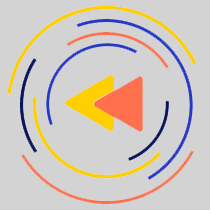 Saturdays just got more interesting.
WHYY is your source for fact-based, in-depth journalism and information. As a nonprofit organization, we rely on financial support from readers like you. Please give today.