What do we know about the Merck pill to treat COVID-19?
In early tests, the drug reduced the chance of people being hospitalized for or dying from COVID-19 by 50%. What about safety?
Listen
2:55
Ask us about COVID-19: What questions do you have about the coronavirus and vaccines?
This is one of a series of articles in which reporters from WHYY's Health Desk Help Desk answer questions about vaccines and COVID-19 submitted by you, our audience.
There's a prospective new treatment for COVID-19 from the drug companies Merck and Ridgeback Biotherapeutics. Preliminary results are so promising that researchers stopped a study early: The drug reduced the chance of people being hospitalized for or dying from COVID-19 by 50%.
Last week, President Joe Biden's chief medical adviser, Dr. Anthony Fauci, called it "a promising new oral drug that people could take at home soon after COVID-19 to reduce the risk of severe outcomes."
On Monday, the companies filed an application asking the Food and Drug Administration to authorize the treatment.
WHYY's Health Desk Help Desk asked local doctors and the manufacturer to tell us what we should know about the drug, molnupiravir.
How does it work?
The new drug targets the machinery that the coronavirus uses to make copies of itself —  it introduces errors into the virus' genetic code.
Researchers at Emory University studied the molecule behind the new drug years ago as a potential treatment for targeting the flu and other viruses, and at the start of the pandemic looked into its potential for targeting the coronavirus that causes COVID-19.
They found that it worked, and started on the engineering needed to make it a useful drug, said Daria Hazuda, vice president of infectious disease and vaccine research at Merck.
"The world, I think, was very lucky that this molecule already existed, and it was tested by the group at Emory for activity across coronaviruses," she said.
This drug is special, she explained, because it's hard for viruses, even the COVID variants, to develop resistance. Molnupiravir targets a virus' ability to make copies of itself, and that is hard, though not impossible, to develop resistance to.
How does it compare with the other treatments for COVID-19?
Once COVID-19 patients are sick enough to need a hospital, one way to treat them is to stop the virus then, said Thomas Fekete, an infectious disease specialist and chair of medicine at Temple University.
"The goal would be … to find a way to reduce that burden, to make it less likely that at some point in the matter of the next few days or week that that person will require more treatment, and this is exactly the spot where this medicine could fit in," Fekete said.
Researchers have not had a lot of success with that, with the exception of remdesivir, the only drug that the Food and Drug Administration has approved for treating COVID-19. However, remdesivir must be injected into a patient's veins. The new drug from Merck can be taken as a pill, which means it has great potential, said Dr. Fredy Chaparro, an infectious disease physician at Main Line Health.
"It will open the doors for more outpatient management. It's less cumbersome because we don't have to set up infusions … so it will definitely be a very welcome intervention."
What questions do doctors still have?
Chaparro said Merck's press release on molnupiravir included details about the drug's efficacy, but he would like to see more details about safety. He noted that the drug works by interfering with the machinery that the virus uses to make copies of itself, and that, in theory, this could affect similar machinery in humans as well. That's why the study excluded people who were having heterosexual intercourse without contraception.
Daria Hazuda from Merck said this is a question for any drug — whether it could cause mutations —  and that there are standard models for testing this. She added that researchers tend to exclude pregnant individuals from clinical trials until they know more about a drug's safety and toxicity.
What happens next?
The federal government has already bought doses of the drug. The Department of Defense announced back in June that the drugmakers have a contract for more than a million courses. But the FDA still needs to review the data and grant emergency use authorization before doctors can start using it on COVID-19 patients.
What does this mean for the pandemic overall?
Fekete, at Temple, said people will often see a new COVID-19 medicine and wonder if it can slow the virus and epidemic down significantly. He said that the new drug has the potential to slow down transmission from people who are already diagnosed, which is useful, but "it's not going to be a game-changer."
Both he and Dr. Chaparro stressed that people should still get vaccinated against COVID-19.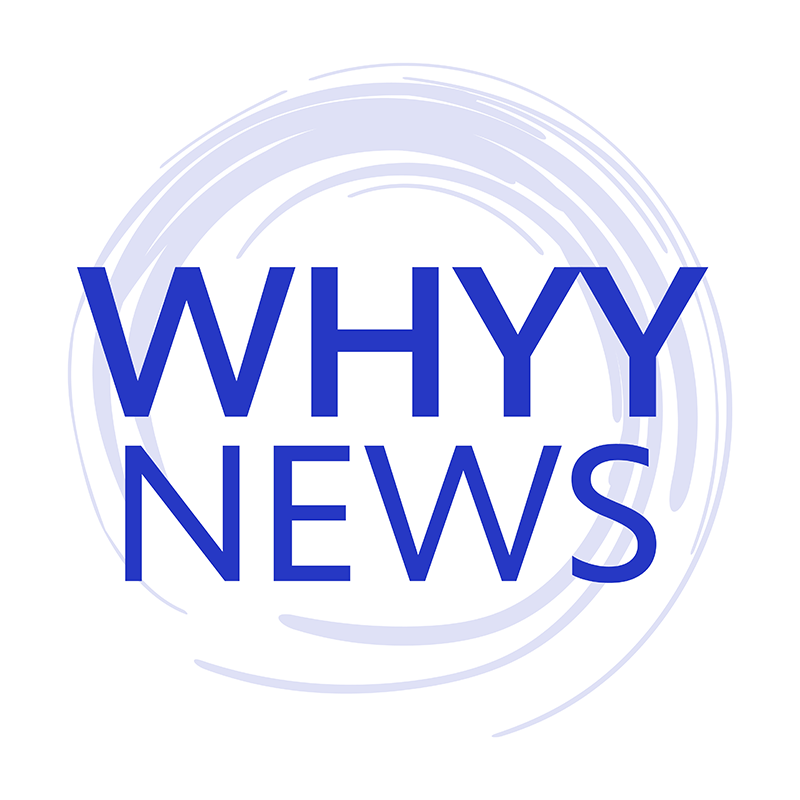 Get daily updates from WHYY News!
WHYY is your source for fact-based, in-depth journalism and information. As a nonprofit organization, we rely on financial support from readers like you. Please give today.