After promising pilot, Bucks County expands program pairing social workers with police
A report found the first year of a pilot program in Bensalem was successful in diverting community members from arrests and mental health holds.
In Montgomery and Delaware counties, what do you wonder about the places, the people, and the culture that you want WHYY to explore?
After a pilot program showed promising results, Bucks County has expanded its Human Services Co-Responder program into the Falls and Middletown Township police departments.
The program pairs social workers or "co-responders" with police officers to help divert people away from the criminal justice system.
The social workers are expected to answer to cases mostly involving "aging, mental health, and substance abuse," according to Bucks County officials.
Police usually arrive at the scene first, and once the situation is "deemed safe," the officer will call a co-responder, officials said. From there, the officer "may leave and the co-responder can help connect those in need with social services."
According to a report from Holy Family University, the co-responder pilot program in Bensalem, launched in December 2020, was successful in diverting community members from arrests and mental health holds.
During the first year, Bensalem police officers made 210 referrals to co-responders, with "almost all" of those individuals getting connected to a community resource, according to Bucks County Human Services Director Rachael Neff. Thirty-six percent of those resources were for mental health support, 9% were for homeless and mental health services, 16% were for youth mental health support.
The report also found Bensalem residents who frequently called 911 before the program was in effect now call less frequently.
Before the co-responder program, 20% of callers to the police department were identified as "high utilizers," people who call 911 more than three times a month. That number has now dropped to 2%, according to the report.
Bucks County Commissioner Diane Ellis-Marseglia, who helped spearhead the program, said she hopes it expands to every police department in the county.
"Police are not trained in how to respond to mental health," said Marseglia. "Their response is not going to be as appropriate as someone who has spent six years in college learning how to respond."
Nicholas Emeigh, director of outreach and development for the National Alliance for Mental Illness (NAMI) Bucks County and vice president of the county's board of mental health, has advocated for the program since its inception.
"It's not something that we're doing so that we look good," said Emeigh. "It's a full commitment to changing the system and making it better for people."
NAMI is one of the co-responder referral programs. It provides support groups, offers counseling, and teaches people coping methods.
For Emeigh, the co-responder program is about preventing people who are in need from ending up incarcerated.
"A jail cell is not the place to receive mental health treatment and recovery," said Emeigh, "The responder program sends a message that we are making things safer. We're making it safer to talk about feelings and emotions and uncomfortable things. We're making it okay for people to not be okay. You don't always end up homeless or in jail."
NAMI Bucks County has seen an uptick in mental health issues over the last two years, with the number of people served up by 243% since March 2019.
In 2019, NAMI served 7,312 people in the county. In 2021, the group served over 42,000 people. Of them, 8,000 were 18 years old and under.
"When someone is having a real challenge, instead of having nowhere to put them and nothing to do with them and throwing them in jail," said Emeigh, "we take a minute and spend some time with them and give them the help that they need."
The program is also earning praise from progressive activists in Bucks County, who see it as a step toward abolition or potentially limiting the role police officers play.
"We are moving a bit away from the police and towards rehabilitation and restoration," Annika Verma, the 16-year-old founder of Bucks Liberation Coalition.
Verma hopes the initial success of the program will make other members of her community less afraid of the idea. "Things that sound scary are not as scary as they seem when they're put into practice," said Verma.
Bucks County Anti-Racism Coalition Co-Leader Kevin Leven also said the program is a good start toward preventing police brutality, especially against Black people.
"It's nice to see that steps are being made," said Leven. "However, this is one piece of a big puzzle."
In September 2020, two white police officers fatally shot Walter Wallace Jr., a Black man who was suffering from mental health issues, in front of his home in West Philadelphia. His family had called the police for help. A year later, many Philadelphia residents are still calling for a diversion of resources away from police budgets and into alternative programs to help people in crisis.
"Even with such a potentially good program," said Leven, "there's still the fact that built in racial bias will affect the in-the-moment decisions of what happens when a crisis arises."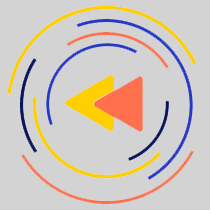 Saturdays just got more interesting.
WHYY is your source for fact-based, in-depth journalism and information. As a nonprofit organization, we rely on financial support from readers like you. Please give today.