The real 'Fitz' talks about taking down the Unabomber
Listen
5:40
The Discovery Channel dramatic mini-series "Manhunt: Unabomber," which aired late this summer, tells the story of FBI Special Agent James Fitzgerald, whose analysis of written material from the unabomber ultimately led to his capture and incarceration.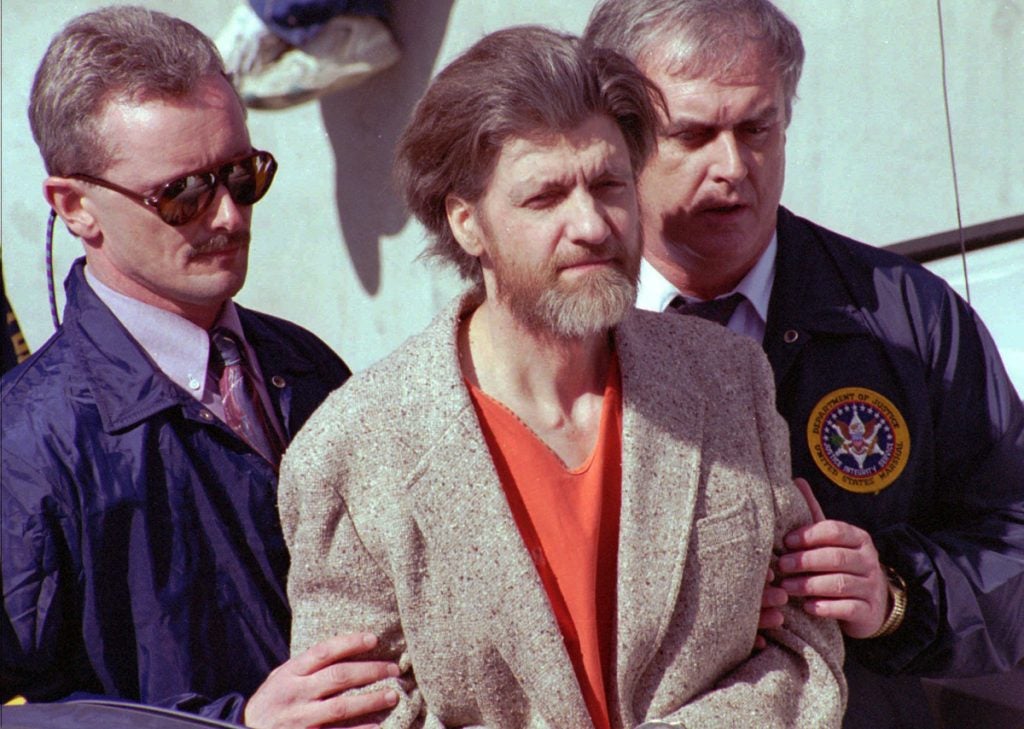 Now retired, the real Agent Fitzgerald is a Philadelphia native and former Bensalem Police officer.
As a fan of the series, I jumped at the chance to talk to the real "Fitz" at a recent appearance at Congregation Tifereth Israel in Bensalem.  He didn't disappoint.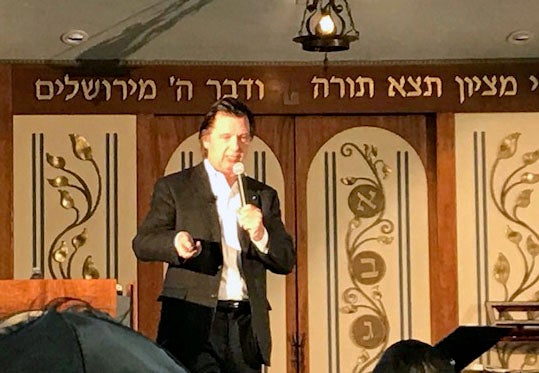 Here's some of our conversation:
On his FBI bosses
"The miniseries made it a little more dramatic than it was.  I actually got along with the bosses at the UTF, the Unabomb Task Force in San Francisco.  I was a brand new profiler.  Part of me wanted to use my 17 years of investigative skills that I had.  But once I looked at some of the letters and of course the manifesto, I knew an answer somehow lied in all of these words.  So I said to the bosses: let me run with this, and after I showed the big boss on the second letter the Unabomber ever wrote, a 1985 letter to a professor at the University of Michigan, where I was the first one to see down the lefthand column 'Dad it is I,' maybe we have a serial bomber with a father complex.  And the boss loved that and said 'Fitz, we'll put you in charge of language.  Let me know what you come up with."
On being portrayed as obsessed with the Unabomb case
"I like to stay away from the word obsessive.  That has a psychological connotation.  I will say though I was laser focused.  I really set my goals once I got onto this case knowing that it was going on 17 years old at the time I was assigned to it.  I know three people had already been killed.  I knew a dozen others seriously injured.  He almost brought down an airplane, which he could do any time again if the bomb went off right the next time, and I just dedicated myself night and day."
On attempts to communicate with Ted Kaczynski
"I was supposed to interview him 10 years after he was sentenced, in 2007…driving to the prison, after this is all set up for months, and the correctional officer told me 'by the way, Mr. Kaczynski told me to call you today that he's too busy to be interviewed by you.'  And just as a reminder, the supermax, you're in lockdown by yourself 23 hours a day seven days a week, in his case for the rest of his life.  However he was too busy for me that day.  So he knows all about Jim Fitzgerald.  He has all kinds of fans, anarchists, whatever, from all over the world that we know are writing him letters.  He doesn't watch the TV show, he has no TV privileges, but I'm sure people did watch the miniseries, I'm sure they told him all about this guy Fitz, and I'm sure as much as he disliked me before, he probably dislikes me even more now."
To hear the full interview, listen to the audio above.
WHYY is your source for fact-based, in-depth journalism and information. As a nonprofit organization, we rely on financial support from readers like you. Please give today.