With Philly's indoor dining vaccine mandate in full effect, restaurants report smooth rollout
Philly's COVID-19 vaccine requirement for indoor dining is now fully in effect. So what does this mean for restaurant operators and workers?
While Philadelphia's vaccine mandate for indoor dining was announced in mid-December and officially started on Jan. 3, it was, to use restaurant lingo, more of a soft opening.
A two-week grace period in which customers could show a negative COVID-19 test has ended. Now, only customers with proof of vaccinations (or a legitimate exemption) will be allowed in for indoor dining.
The mandate applies to any establishment that sells food or drink for onsite consumption, including restaurants, movie theaters, and sports arenas.
So how have these places been responding? According to Ben Fileccia — the Philadelphia director of operations and strategy for the Pennsylvania Restaurant and Lodging Association — restaurant operators have mostly taken the mandate in stride.
"We haven't had a whole lot of pushback from operators," Fileccia said — at least, that's the case in Center City. "As you start to go into the northeast, I have been hearing from operators up there that they are really upset, because they feel that their business is being affected by this, especially with the opportunity for their guests to just go across the border into Bensalem or other areas where they can go to establishments that aren't requiring proof of vaccination."
Avram Hornik — the owner of FCM Hospitality, which operates restaurants and entertainment venues in the area, including eight locations in Philadelphia — agrees with Fileccia.
"In Philadelphia, it has not been really a challenge at all in terms of people's acceptance of it," Hornik said. "Certainly, business has been off dramatically since the implementation of the vaccine mandate, but that I don't think has anything to do with the vaccine mandate itself, but more the rise of omicron as a health concern, which is discouraging people to go out more. I think the vaccine mandate is helping people feel safer than if we didn't have it at all."
That's true not only for customers, but for many restaurant workers.
One big factor affecting restaurants' attitudes toward the mandate is how the city rolled it out, Hornik said.
"The city really did a good job of implementing the vaccine mandate," he said. "First, they reached out to stakeholders in the hospitality community, restaurants, caterers, live music venue operators, and really were open to feedback in terms of how to implement the mandate in a way which maximized public health, but minimized the operational challenges."
The initial announcement in December produced a flurry of questions and concerns — which Hornik says the city did a good job of answering, in part by collecting feedback from restaurant operators.
Among them: How would this affect staffing? Whose job would it be to enforce the mandate? What would serve as acceptable proof of vaccination? What about medical or religious exemptions?
In response, he said Philadelphia officials delayed the mandate rollout to give restaurants time to get their staff vaccinated and said the burden of enforcement would ultimately be on the city. Vaccine cards or pictures of vaccine cards would be sufficient, and a written explanation of an exemption would be acceptable in place of a vaccine card.
As for the recent switch from the grace period over to full enforcement, Fileccia and Hornik agreed it wasn't an issue.
"There were very few people that I talked to that even had anybody come in with a negative test," Fileccia said.
"It's difficult for people to get test results," Hornik agreed. "People who are coming out are the people who are vaccinated, who have vaccine cards."
As for the economic impact on restaurants, Fileccia said, it's hard to say.
"The first couple of weeks after New Year's is historically slow for restaurants," he said. "But also with the omicron variant spreading so quickly right around the holidays and the beginning of the year, that was keeping a lot of people home too and not having them go out to restaurants."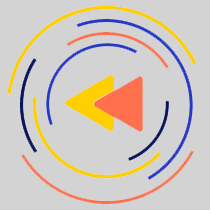 Saturdays just got more interesting.
WHYY is your source for fact-based, in-depth journalism and information. As a nonprofit organization, we rely on financial support from readers like you. Please give today.