Raze, rebuild, and repair: $30M housing initiative underway on Wilmington's East Side
The undertaking is the largest project targeting a residential neighborhood in Wilmington history.
Listen
3:04
A generator buzzes from inside the long-vacant home on North Lombard Street in Wilmington, where windows are covered by weathered wooden boards.
Mayor Mike Purzycki stands outside the house, bemoaning that for too long it's been among the city's "wretched" and "garbage" structures. He says they're not only eyesores that tarnish the landscape of the East Side and other sections of town. They also diminish the hopes of many residents.
Inside the gutted structure owned by the nonprofit Wilmington Land Bank, a construction team gets to work, starting the laborious and expensive process of converting the structure into a gleaming three-bedroom house.
"It's just an old rental house that had been abandoned for God only knows how long," the mayor said. "But it's an all-masonry constructed building. It's got decent bones. And I think what we can do is make something pretty attractive out of that. It'll either be an investor or we'll sell it to a homeowner."
Contractor Miguel Deni peers into the structure, which beyond the brick exterior is effectively nothing.
"There was no floor in here at all. There's no roof," he said. "The Land Bank hired us to basically bring it back to life."
The house on Lombard Street is one of the East Side's first renovations as part of the largest neighborhood project in Wilmington's history. The work is happening on narrow, tree-lined blocks where hundreds of neighborhood's nearly 1,000 homes are abandoned and boarded, or have deteriorated from years or decades of neglect.
Wilmington is using nearly $30 million in federal pandemic relief and other funds to revolutionize the East Side. The city is partnering with the Land Bank, Habitat for Humanity, Woodlawn Trustees, and other nonprofit housing agencies — which are providing loans and grants — to demolish, build, and repair.
Work has already begun throughout the roughly half-square-mile neighborhood. Over the next five years, dozens of homes will be constructed where existing properties have been razed, others will be fully or partly rehabilitated, and some will see improvements to their façades, systems, and roofs. Just outside the new and improved homes, nearly 300 streetlights will be installed.
'What programs work when the kid goes back to a squalid house?'
In an unrelated but complementary $90 million project, the East Side is getting Wilmington's first new school in decades. Foundation work has already begun next to The Bancroft School for grades 1 through 8, which the new building will replace.
The East Side initiative excites the 77-year-old Purzycki, a Democrat who's midway through his second four-year term and eyeing a run for a third in 2024. Before his election in 2016, he headed the Riverfront Development Corp. that transformed the banks of the Christina River south of downtown into a thriving residential area with restaurants, hotels, a movie theater, and a minor league baseball stadium.
Purzycki says large-scale, focused housing revitalization can make a world of difference for East Side residents.
"Everybody talks about dealing with poverty," the mayor told WHYY News on a recent neighborhood tour. "Everybody wants to fix our community. Everybody wants the kids to do better in school. Everybody wants one thing after another. They all want to reduce crime. And they just forget the basics."
The basics, Purzycki said, include putting "some economic life into a community."
Speaking outside Wilmington's central business district — whose high-rise credit card headquarters loom above the East Side — Purzycki explained that "if you build the houses up, if people walk down the street and feel pride in their street instead of a certain amount of shame in it, it just transforms the way people behave. It transforms the trajectory of their lives."
"And so instead of all these, quote-unquote programs that everybody has — what programs are going to work when the kid goes back to a squalid house? I'm sorry. It just doesn't work."
A 'long time coming'
While the mayor promoted his vision in front of a boarded house, Cora Mills emerged from the home next door. Beaming, the 75-year-old embraced Purzycki.
"I'm glad they're getting this house fixed up because they've tried everything," Mills told the mayor.
Mills, who has lived on the East Side all her life, pointed out that besides disgracing the block, the property attached to her home attracts vermin.
"We get everything, the raccoons and possums," she said.
"It's terrible," Purzycki responded.
Mills says it's been gratifying to see construction and large-scale rehabilitation unfold around the East Side, which for too long has seen landlords and homeowners scrape by with small-scale repairs in response to violations issued by city inspectors.
"That's why I had to come and shake his hand," Mills said. "It's a long time coming."
Pointing down Lombard Street to an abandoned three-story church covered with plywood boards, Mills mused, "They should fix that church up."
Moments earlier, Purzycki had said the building was so dangerous inside that it would have to be razed. He envisions 10 new houses where the "big empty tomb" sits.
He shared the news with Mills.
'Well, tear it down and put apartments up there," she said.
Purzycki said that's exactly what he wants. "That'll be good," Mills replied.
Other residents and visitors echo Mills.
"They're doing really good," Theresa Wilson said. "They're turning it around."
Davian Green, who grew up on the East Side, says the project is critical.
"They need to turn it around for the community and the kids that need help,"
Green said. "Don't talk about it. Be about it."
Martel McCain, 29, who grew up on the East Side, is in the construction business and working on a fix-up project a few blocks from his childhood home.
"There's a real big need," he said. "It's a lot of boarded up houses, a lot of houses people aren't even using. So there's a real big need for the stores, for everything around here. It needs to be rebuilt, built up to how we should be living in today's times."
McCain says the environment takes a toll on young residents.
"That's all they see every day, broken down stuff," McCain said. "So they don't have the vision to see that they can see different stuff, the good stuff."
'Skepticism is in order'
Elmer Bivens, who works at one of the corner stores that dot the East Side, says relief can't come soon enough, because many older residents are afraid to come outside.
He says more police are needed as well, and wonders whether $30 million is enough for housing restoration and construction. "Are they going to fix up all the houses, not just here, there?" he asked. "They gotta stay on one project, keep it going."
The mayor says people are right to doubt whether the government has the commitment and the will to follow through on its promises.
"I think skepticism is in order," he said, "because these things always start out with a big bang and wimp out after a while. But I think the [American Rescue Plan Act] money has given us a kick start."
"There are endless possibilities. You just have to believe enough and be committed to it. If we can do East Side, everybody will believe we can do the rest of the city as well. If this fails, if we can't do the East Side, it's going to be a pretty dispiriting condition for everybody because we're putting a lot of money in here."
"But if we can do this," Purzycki said, "and I believe we can, we have to get members of the community buying into this, taking care of their properties. We have to stay on the landlords, just uplift the whole thing. Remove some liquor stores from around here, some things that have an adverse impact on the neighborhood. We do all that and East Side is going to shine."
The East Side has about 1,000 rowhouses in an area that encompasses roughly half a square mile. (Cris Barrish/WHYY)

In a complementary $90 million project, the state has started foundation work on the city's first new school in decades. (Cris Barrish/WHYY)

Flower pots adorn the front of some new homes on Bennett Street in Wilmington. (Cris Barrish/WHYY)

An artist's rendering of houses on the 1000 block of Pine Street on Wilmington's East Side. (City of Wilmington)

Tom Ford of the city's Real Estate and Housing Department stands before the 1000 block of Pine Street, which is slated for an overhaul. (Cris Barrish/WHYY)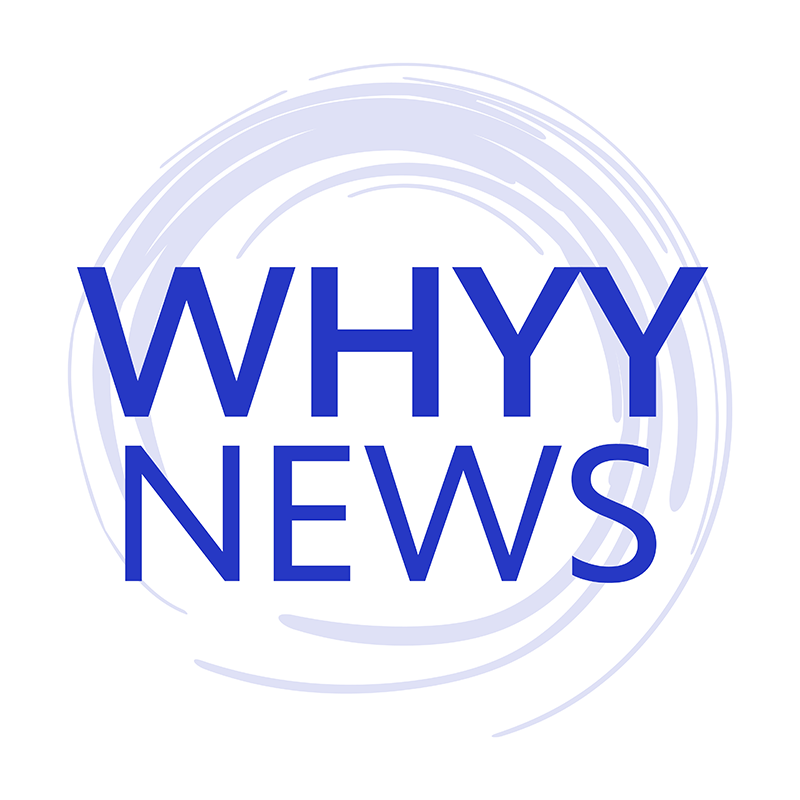 Get daily updates from WHYY News!
WHYY is your source for fact-based, in-depth journalism and information. As a nonprofit organization, we rely on financial support from readers like you. Please give today.