Why people with mood disorders are now eligible for COVID vaccine boosters
The CDC added mental health conditions to the list of health issues that make people more vulnerable if they get COVID-19. Here's what you need to know.
Listen
4:24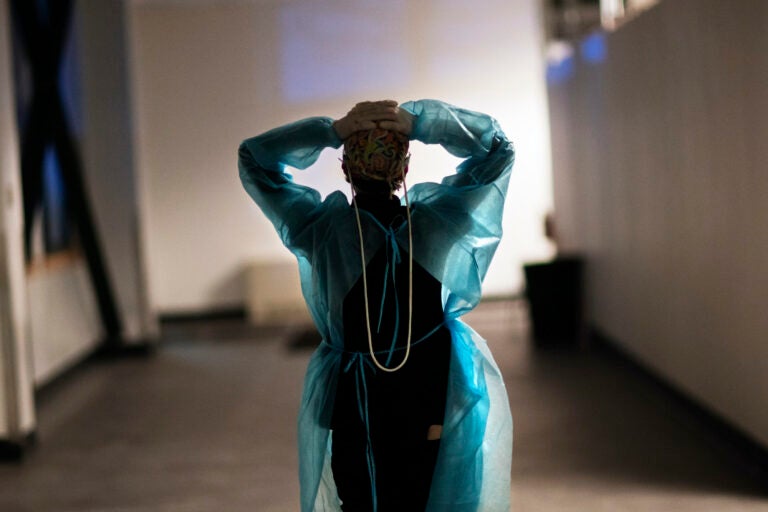 Ask us about COVID-19: What questions do you have about the coronavirus and vaccines?
This is one of a series of articles in which reporters from WHYY's Health Desk Help Desk answer questions about vaccines and COVID-19 submitted by you, our audience.
Millions of people in the United States with mental health conditions are newly eligible for COVID-19 vaccine booster shots.
The Centers for Disease Control and Prevention has added mood disorders to its list of health conditions that put people at risk for severe illness from the coronavirus — a list that already included diabetes, chronic lung disease, and heart issues, among other conditions, as well as behavioral health conditions such as substance use disorders.
Mental health professionals and advocates urged the CDC to expand the list.
"These are every bit as much a biological disorder as anything we think of as a typical biological disorder. These are not disorders of choice. They are clearly driven by a genetic predisposition. They're clearly driven by biological and neurochemical functioning in the brain and the body," said Dr. Frank A. Ghinassi, president and CEO of Rutgers University Behavioral Health Care.
"Just like other physical disorders — COPD, or kidney disorder, or coronary artery disease that might make you more vulnerable to COVID — the same biologically driven mental health disorders deserve the same precautionary measures," Ghinassi said. "And just like their colleagues who might have a kidney disease who's at greater risk, major depression, another biological disorder, puts them at risk as well. They both have the right — and I hope the urgency — to use the precaution."
According to the National Institute of Mental Health, about 19.4 million adults in the country, or 7.8% of the population, had at least one major depressive episode in 2019. Research published in the journal Lancet shows that the pandemic contributed to 53 million new cases of depression worldwide in 2020 — that's a 28% increase from the previous year.
"The stress and frustration and the loss associated with the pandemic is going to cause people to have the almost expected anxiety and depression. Then there are many more people with these environmentally triggered problems with depression and anxiety," said Dr. Francis Mondimore, an associate professor in the Department of Psychiatry and Behavioral Sciences at Johns Hopkins University School of Medicine who specializes in mood disorders.
"We also know that people who recover from COVID appear to have a higher risk of developing new onset problems with anxiety and depression. Anxiety and depression associated with what people are calling long COVID, that has also been demonstrated in epidemiological studies."
Here's what you need to know about boosters and mood disorders.
Am I eligible?
People with schizophrenia, bipolar disorder, and major depression are eligible to get any of the three boosters at least six months after their second dose of the Pfizer or Moderna vaccine.
Anyone over 18 who received the Johnson & Johnson single-dose vaccine can get a booster at least two months later.
How does having a mood disorder put me at risk?
Studies show that people with mood disorders are at a higher risk of being hospitalized and dying from COVID-19. That might be because they're more likely to have physical health problems like diabetes and heart disease, for example, which also put people at risk of severe COVID-19 illness.
Mood disorders also can put stress on the immune system.
"A lot of behavioral health disorders change the way we take care of ourselves. They affect our sleep, it can affect the way we exercise or don't exercise, it can affect the way we deal with nutrition. All of those factors can affect our immune systems," Ghinassi said.
He said severe mood disorders can cause someone to be more sedentary, which puts them at risk of becoming overweight, which makes them more vulnerable to COVID-19. Some medications that reduce symptoms such as delusions, hallucinations, or distorted thinking also have metabolic effects. They can increase cholesterol and affect body mass index and the way the liver processes certain things.
"And as a result, all of those things are correlated with poorer response when people contract COVID-19," Ghinassi said.
People with mental health conditions also might face barriers to health care, including a limited use of primary care.
"They may see their psychiatrist, or their psychologist, or their social worker, and that's their primary connection to medical care. So often, that doesn't translate to how they see their primary care doc. Certain populations, because of that, don't do the kind of preventive medicine that is recommended for people in general," Ghinassi said.
They also might face other social determinants of health, such as living in a food desert, not having stable housing, lacking transportation, living in unsafe neighborhoods, or experiencing domestic violence. All those things drive poor outcomes in physical health care, Ghinassi said.
I have a mood disorder. Should I get the booster?
Ghinassi said he would recommend getting the booster to any eligible person.
"What I would encourage people to do is take advantage of something that is lifesaving, not only for them individually, but also it is enormously important to the society in which they live because as long as we've got a segment of the population that remains unvaccinated, even if it's 20% or 30%, that virus, which is a very opportunistic virus, will continue to spread among and between people that are unprotected. And unfortunately, it opens the door for further variants and mutations, which we could avoid," he said.
Mondimore agreed.
"Boosters are all of the same reasons you get vaccinated in the first place, which are to decrease the likelihood of severe outcomes. And then we know that people with mood disorders are more likely to have a severe outcome if they do get COVID," he said.
"There's just such overwhelming evidence that the risks of COVID are much higher than the risks of getting vaccinated," Mondimore added. "How many billions of people now in the world have been vaccinated? So if there were going to be some problems associated with vaccination, I think we would certainly know that by now."
What if I have a mood disorder but I'm otherwise young and healthy?
Young people with mood disorders may not be at as much risk as an older person or someone with another chronic health condition. However, they still are at greater risk than a young person with no mental or physical health conditions, Ghinassi said.
People with bipolar disorder, for example, may not be able to take care of themselves properly during a hypomanic or manic episode, he said. They may experience long periods without proper sleep or diet, and may neglect other preventative health measures. People with bipolar disorder also sometimes struggle to maintain their medication regimen.
For those reasons, Ghinassi said, it's important for people with mood disorders, despite their age or health background, to get vaccinated and get the booster.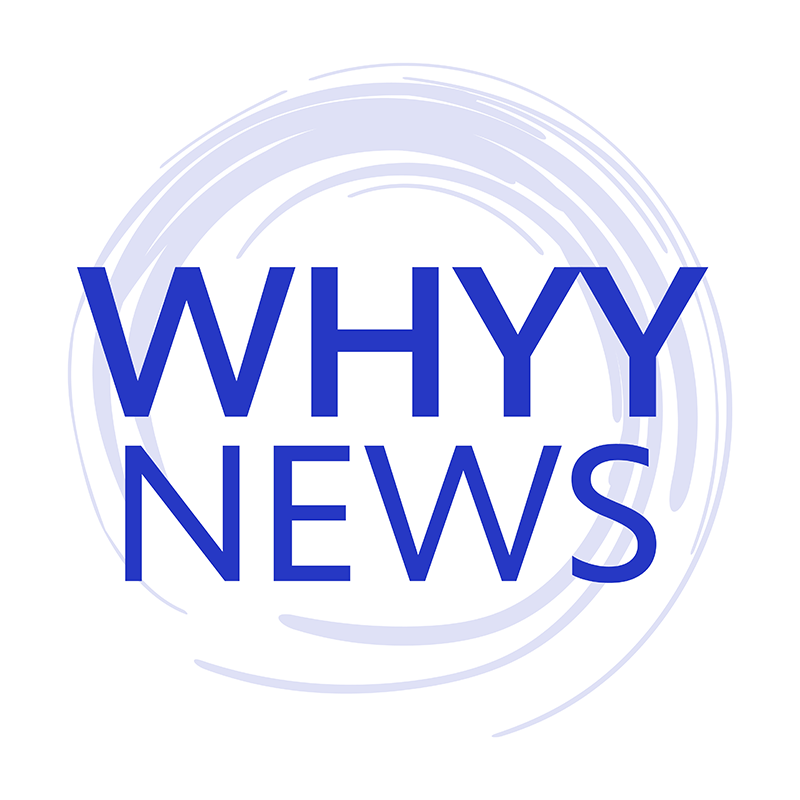 Get daily updates from WHYY News!
WHYY is your source for fact-based, in-depth journalism and information. As a nonprofit organization, we rely on financial support from readers like you. Please give today.