Who spilled oil along Broadkill Beach? Officials and residents still don't know
The Coast Guard sampled the oil. It queried 96 vessel arrivals and departures, in hopes of finding the source. Here's what the investigation yielded.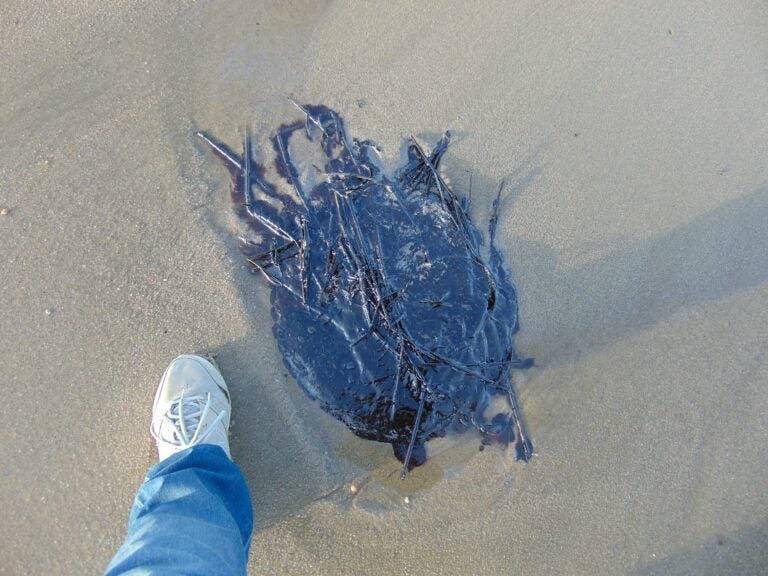 Crystal Stokowski just wants to know one thing: Who spilled the oil along Broadkill Beach?
A surfer and former resident of Oahu, Stokowski is a member of the Surfrider Foundation — she and her family visit the beach almost daily, even during the off-season. But last fall, an oil spill disrupted that.
"You could smell and see the oil wash up," she wrote in an email to WHYY News. "So many surfer friends who still kept going out had heaps of oil stuck to their boards and wetsuits."
The spill, which occurred Oct. 19 along the beach in Delaware, washed an estimated 215 gallons, or about five barrels, of oil ashore. It affected approximately 60 miles along the Delaware and Maryland coastlines. But there are still no answers to Stokowski's question.
In the intervening months, she reached out to everyone she could think of: the Audubon Society; the Coast Guard; the mayor of Rehoboth Beach; Delaware Gov. John Carney; even the Biden campaign. But she still hasn't solved the mystery of the oil spill's origins … and she said she feels like the issue has been "swept under the rug."
That's not entirely true, said Coast Guard Lt. Cmdr. Fredrick Pugh.
Pugh is the chief of incident management on the Delaware Bay. He said his team, which also oversaw the initial cleanup and beach remediation, conducted months of investigation into the spill. They cleaned up tar balls and tar patties — oil that washed ashore in large clumps mixed with sediment, sand, and sea vegetative material — and sampled the oil for potential matches to ships. Even after they completed the cleanup in November, they came up empty-handed.
"We investigated and queried over 96 vessel arrivals and departures from the Port of Delaware Bay … vessels that were transiting [to get into port] and then back out to sea," he told WHYY. Vessels on the bay can come from three separate ports, at Wilmington, Camden, and Philadelphia.
The Coast Guard team questioned all vessels transiting that day, ruling out vessels that were not carrying heavy fuel oil — the kind that washed up at Broadkill. It sampled multiple vessels: one that transported fuel to a barge, the barge itself, a tugboat traveling with the barge, and two others sailing in the area around the same time that the spill occurred. All came up negative.
Pugh's team looked into more leads. It investigated civilian reports of a floating oil slick that turned out to be an algal bloom. It even looked into an underwater wreck — the U.S.S. Jacob Jones, a legacy offshore vessel considered a Remedial Underwater Legacy Environmental Threat, or RULET, to see if the oil could be sourced to a leak there.
"All of our investigatory efforts led to no vessel or shoreside culprit that we could definitively tie the spill to," Pugh said.
That's not entirely uncommon, he added. Thousands of oil spills occur in U.S. waters each year, according to the National Oceanic and Atmospheric Administration. Missing a culprit doesn't happen often, "but it does happen."
At this point, the Delaware coast cleanup is complete. In the absence of a responsible party, it was paid for by the Oil Spill Liability Trust Fund, which is supported through a tax on oil refined in the United States and managed by the U.S. Coast Guard National Pollution Funds Center on behalf of the Coast Guard and the Environmental Protection Agency.
"Obviously, we don't like petrochemicals in the environment; they can be disruptive, they can tarnish our natural resources," Pugh said, adding that he'd reopen the investigation should new information arise. "Any individuals that release petrochemicals, we want them to remediate cleanup and be held liable for any impact they [do] to the environment."
Some local environmental groups are still hopeful.
"When the oil spill first happened, it seemed as if there was a lot of hope for the Coast Guard and the officials working towards it to find out who did it and who was responsible, [or] give insight on how that happened," said Samantha Nowell, secretary of the Delaware Surfriders. "And as time went on and the beaches got cleaned up, it kinda seemed like we weren't hearing as much information."
"We're just looking for answers," Nowell added. "This is wrong, this shouldn't be happening to the place that we love."
The investigation remains indefinitely suspended, unless someone comes forward with additional information. But that doesn't mean Stokowski, Nowell, and others have completely given up on identifying the culprit. In fact, the Delaware Audubon Society is offering a $2,000 reward for information related to the cause of the spill.
Tips related to the oil spill's origin can be relayed to the EPA's National Response Center at 800-424-8802. To make a report about the Delaware coastline, call the state's Department of Natural Resources and Environmental Control toll-free environmental hotline at 800-662-8802; for reports concerning the Maryland coastline, call the Maryland Department of Environment at 866-633-4686.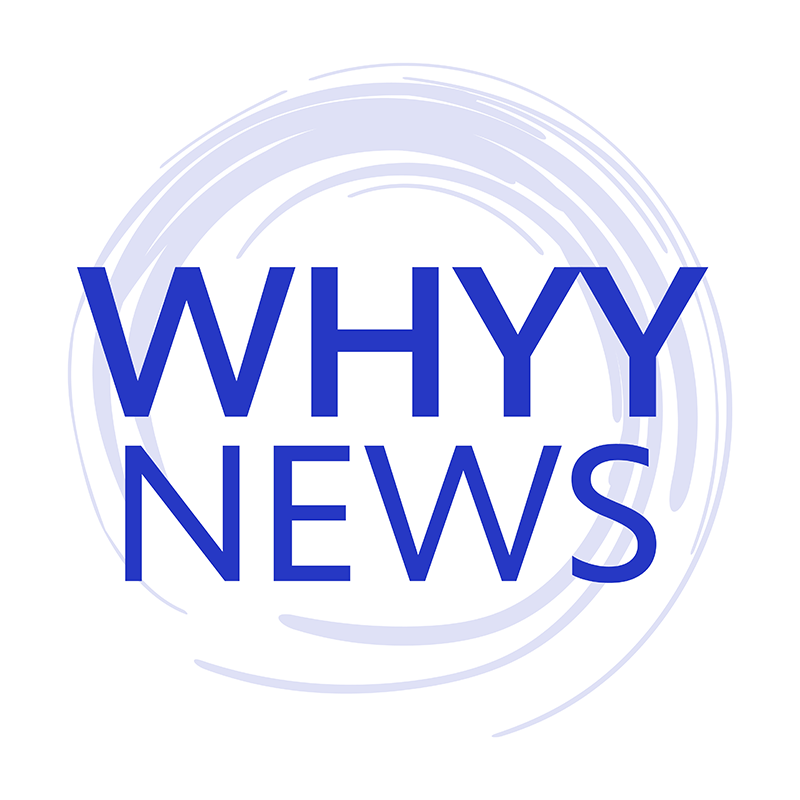 Get daily updates from WHYY News!
WHYY is your source for fact-based, in-depth journalism and information. As a nonprofit organization, we rely on financial support from readers like you. Please give today.